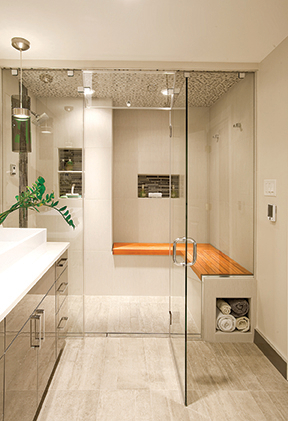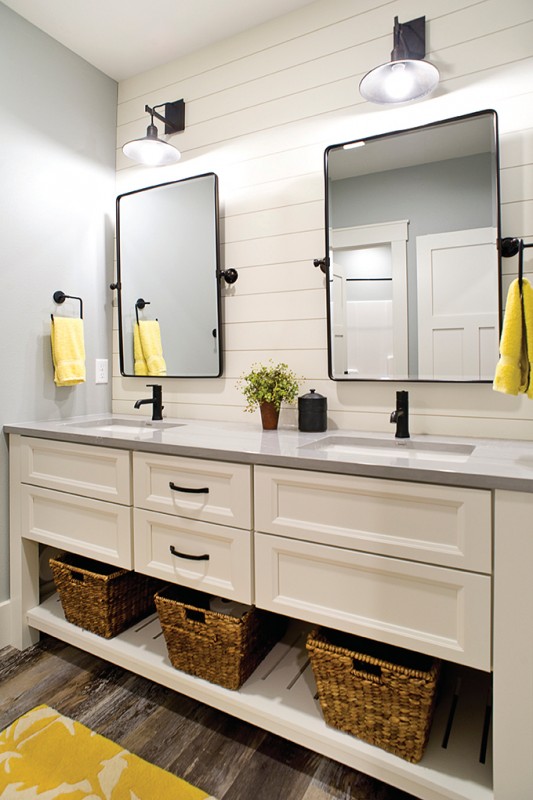 Renovations are inevitable when it comes to home ownership. Whether you've lived in your home for two years or 20, chances are, there's an update you think could make your home the house of your dreams.
For the majority of homeowners, kitchens, master bedrooms and bathrooms are at the top of the renovation priority list. They are both the center of the home and a homeowner's sanctuary, so it's no wonder they take precedence.
Perhaps further down the list, but some would argue just as important, are guest bathrooms. They can be, after all, one of the most frequently used bathrooms in the home.
"Every home is designed differently and has different features, but there tends to be a utilitarian bath in most where the kids and everyone who comes into the house can go in," says Dave Cerami, president of HomeTech Renovations. "Some homes have a guest bath within a separate bedroom. Either way, these rooms are high use rooms or they're rooms people want to provide a nice experience for."
When looking to renovate, there are a number of options to consider, from bold, unique colors and accessories to really give guests an experience they won't forget, to neutral, soft colors that are timeless and can easily be incorporated into any style. Whatever your goal is, our experts share their thoughts and experiences to make the renovation experience that much easier.
Go Bold
Renovating your guest bathroom so that it stands out and creates a truly unique experience can start with color and move to more elaborate amenities, says Lorraine Sterl, office manager for Sterl Kitchens.
Opting for a floating vanity in a blue, green or grey, and adding a ramp sink creates a statement piece that is eye-catching and functional, she says.
Scott Kingsland, president of Glass Castle, adds going beyond distinctive wall paint will also elevate the room.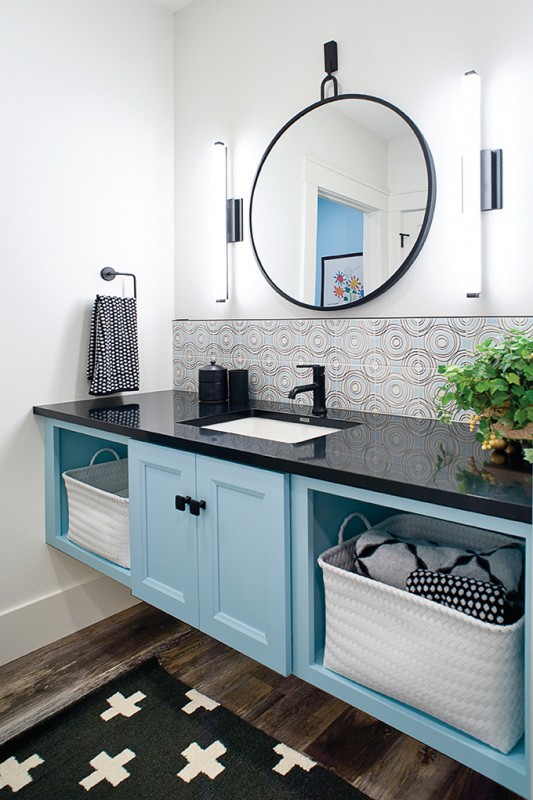 "Nice tile work with extensive designs and a low-iron (ultra-clear) glass on the shower enclosure really makes a room stand out," he says.
An eye-catching hanging light fixture or even a unique shelving system are other ways to make the room pop and catch the guest's eye.
Going a completely new route from the design of the rest of the house is also a possibility, says Dan Dilworth, president of Dilworth's Custom Design.
"One of our basement projects was set up like a pub with a full bar," he says. "The bathroom is what you would see at a pub—including a urinal."
In other words, the sky is the limit when it comes to creating a bathroom experience your guests will always remember, and going the safe route isn't always necessary.
Keep it simple
Of course, a more neutral color palate and overall experience is also an option. Homeowners who prefer to be able to easily refresh areas without having to make huge changes may feel more comfortable with neutrals, says Dilworth.
"Try not to follow trends too closely since it's a less-used bathroom that would not be remodeled again," he says. "Keep the colors of everything neutral so it can be decorated or walls repainted to give it a fresh look."
Recessed lighting can give clean lines and more visibility, but sconces are also a timeless way to add light and character without being too bold in an otherwise neutral room.
Cerami says greys and whites are popular in bathroom remodels right now, as well as natural wood tones and furniture-style vanities.
"Replacing the builder-grade materials that are in the bathroom with things that are a little more upscale can really make a difference in the room," he says. "Adding tile floors, better lighting and ventilation are all updates that can be made."
As has been noted, while it may feel as though a renovation needs to include drastic changes, subtlety can go a long way in making a bathroom stand the test of time.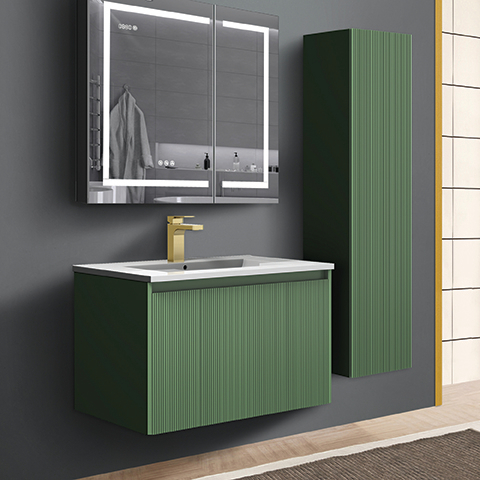 Overall updates
Whether you're electing to go big or prefer to keep things modest, Kingsland says homeowners are making more room for bathrooms overall.
"Ten years ago, the average shower enclosure was four feet," he says. "Now, the average enclosure is five feet and usually incorporates a 90-degree return panel [shower enclosure]."
Toilets have also come a long way, with many of them now fully skirted, hiding the s-trap at the back, says Cerami.
"It offers a clean, molded side to make them look more custom," he notes.
Additionally, while it may be enticing to add a toilet with special functions or a shower system with unique knobs, keeping things mainstream is probably best.
"Make sure everything is easy to use," Dilworth says. "A complicated shower system may make a guest nervous."
Safety and overall accessibility should also be well-thought-out, concludes Sterl.
"Consider barrier-free bathrooms for mobility or accessibility issues, wheelchair access, etc.," she says. "Incorporating discreet grab bars into the design of bathrooms for lifelong safety is also something to think about."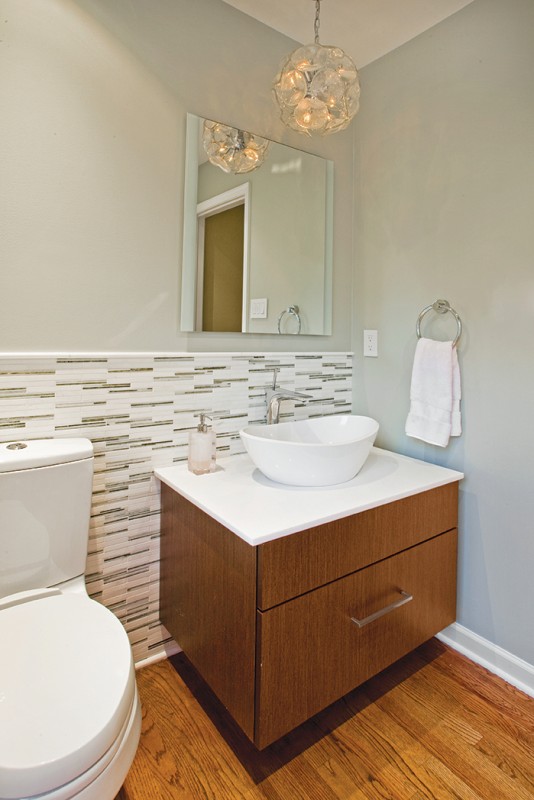 RESOURCES
Dilworth's Custom Design
Phoenixville, Pa.
(610) 917-9119
DilworthsCustomDesign.com
Glass Castle
(609) 531-0303
(908) 751-4481
(908) 428-4244
GlassCastle.com
HomeTech Renovations
Ambler, Pa.
(215) 646-7477
HomeTechRenovations.com
Sterl Kitchens
North Bergen, N.J.
(201) 866-7999
SterlKitchens.com
Published (and copyrighted) in House & Home, Volume 22, Issue 11 (Fall 2022). 
For more info on House & Home magazine, click here. 
To subscribe to House & Home magazine, click here. 
To advertise in House & Home magazine, call 610-272-3120.