Matute Sponsored Homeowner FAQ Roof Buying Guide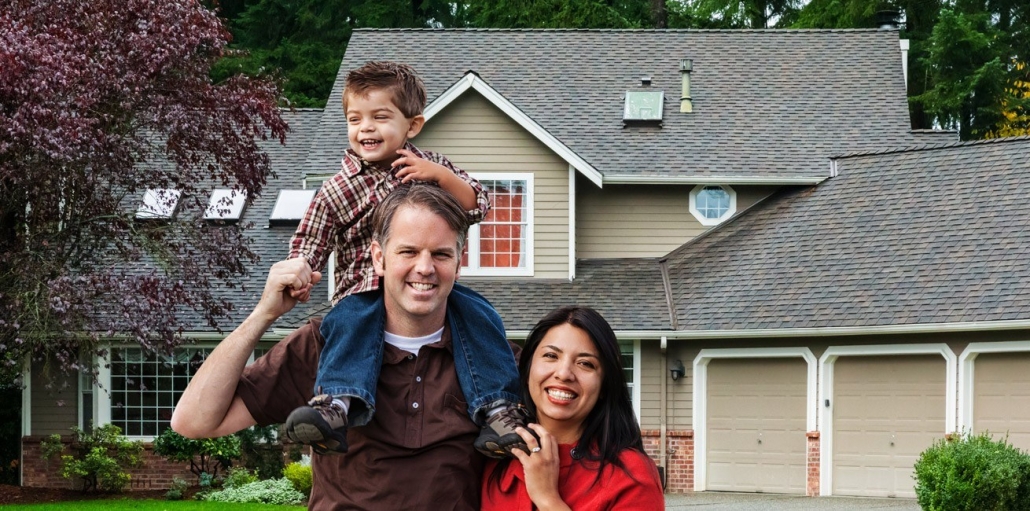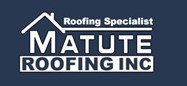 Proudly Serving Northern New Jersey for over Twenty Years
For FREE Roof, Gutter and Siding Estimates for:
Hudson, Essex, Morris, Passaic Counties call 973-618-6489
For FREE Roof, Gutter and Siding Estimates for Bergen County call 856-689-0430
---
HOW TO SELECT THE BEST ROOFING COMPANY
Smart questions to ask roofing contractors when getting estimates to avoid roof replacement nightmares, and to ensure you get the best value for your money!
Q: Is it true that New Jersey no longer requires homeowners to get roofing permits when replacing a roof, and that no town inspector will come to my home to make sure the job was done properly and safely installed according to NJ building codes to protect my family?
A: True. Because of legal ramifications relating to township inspections of your home, New Jersey towns no longer require roofing permits, and there is no town inspector that will inspecting the roofers workmanship to protect your family. This allows some unscrupulous roofing companies to offer lower pricing deals, that may result in their cutting corners on materials and construction techniques that may not meet NJ building codes that were created to protect homeowners.
Matute Roofing has built a 20 year reputation for doing high quality work that meets and often exceeds building code requirements. Our work is randomly audited by GAF corporation to ensure that each and every project is installed to local building codes and best practices for an A+ job that they GAF will back with their 50 Year Golden Pledge Warranty. We proudly tell our prospective customers that they will have peace-of-mind working with Matute Roofing, and will get the best quality job outcome every time, along with the best warranty in the industry!
Q:How do I know if a roofing company does good work?
A: Check their Better Business Bureau Rating and Google the Company. Ask for at least three reference phone numbers and addresses of homeowners they have completed projects for in the last 6 months.
Matute Roofing has an A+ Better Business Bureau Rating, a 5-Star Google Customer Satisfaction Rating, and is listed on gaf.com as a Presidents Club member and Master Elite Certified Roofing Contractor. Matute Roofing provides references with homeowners in Bergen, Passaic, Morris, Essex and Union Counties.
Q: What is the difference between a GAF Factory Certified Roofing Contractor and a GAF Certified Roofing Contractor?
A: Only GAF Factory Certified Master Elite Roofing Contractors are factory trained at GAF on best practices for installing GAF roof systems. These top 2% best roofers in the USA are randomly audited by GAF to ensure they are providing the correct GAF roofing materials and best construction methods that comprise a Golden Pledge 50 Year warranted roof system. More common smaller roofers are just GAF Certified, and have only been verified as a licensed roofing professional with adequate insurance, that has the basic skills to install a GAF roof. But beware, there is no oversight of these GAF Certified roofers to ensure that they don't cut corners by using cheaper materials or sub-standard construction methods.
Because of this high level of training and oversight, GAF only allows GAF Factory Certified Master Elite Roofing Contractors like Matute Roofing to offer the Golden Pledge Warranty to Homeowners, which is the best warranty available in North America.
Q: Is the cheapest priced roofing, siding, skylight or gutter quote the best?
A: It's always good practice to get at least three quotes and throw out the lowest and highest quote, with the thought that you will get the best quality and customer service from the company that gives you a fair, middle of the road price.
Matute offers value pricing for high quality work and 50 Year GAF Warranty!
Q: Should I ask my roofer if they use permanent employees or just hire day laborers?
A: More established roofing companies use permanent employees who have been trained and work efficiently together, and have been background checked to ensure honesty and integrity. Day laborers may not produce quality workmanship, and have not been vetted with an employee screening.
Matute Roofing only uses company employees who have been factory trained, which results in the best quality workmanship and teamwork for getting the job completed efficiently.
Q: How important is it to use a brand name roofing contractor?
A: Roofing companies that are investing in company branded, wrapped logo trucks are investing in building long term consumer awareness for their services. This is a strong indicator that their business is robust to support the cost of branding these commercial vehicles. A company that invests in branding should be around for a while, versus a contractor driving up in a non-branded pickup truck.
Matute Roofing Specialist is proud to promote its high-quality roofing with a fleet of eye catching blue logo wrapped pickup trucks that can be seen in front of our customer's homes and around town in Bergen, Passaic, Morris, Essex and Hudson Counties.
Q: Who pays for the roof construction permit?
A: In the state of New Jersey, if you are just replacing shingles and a few pieces of plywood decking, there is no longer a requirement for purchasing a roof permit. While initially a homeowner might think this is a good thing, now town inspectors are no longer required to inspect your roofers work for quality and safety.
Now, more than ever, working with a GAF Factory Certified Master Elite Roofing Contractor like Matute Roofing ensures that your roof will be installed correctly, safely and to NJ building code standards. We guarantee a high quality, trouble-free roof as well as peace-of-mind.
Q: Who arranges for delivery/pickup, and pays for the dumpster?
A: The roofer should arrange to have the dumpster delivered and picked up after the project is complete. They should include this cost in the Roof Estimate. Typically, if the dumpster is on your property, there is not a township charge. But if you require the dumpster without wheels to be on the street, many townships require a special permit. Homeowners should check with their township to ensure your dumpster is in compliance with proper permitting.
Matute secures and pays for dumpsters, and helps homeowners secure permits if required.
Q: How am I protected if a roofer suffers injury, or damages my property?
A: Ask your roofer for a copy of his workers comp insurance policy, indemnifying you the homeowner [Name, address, date(s) of construction] on a the insurance rider contract so that you are protected in case a roofer worker gets injured, or if the roofing company damages your property in any way. Ask your roofer for the copy a few days before your project commences.
Matute provides copies of its insurance policy to all customers upon request.
Q: Should I ask the salesperson what the charge is for extra plywood if my roof decking, skylights or chimney require repairs prior to installing the new roof?
A: Many roofers today are claiming that due to COVID and supply chain issues, they have to charge $150-$200. per sheet of plywood.
Matute Roofing does not price gouge our customers like some of our competitors. We provide three sheets of 5/8" plywood FREE for basic repairs in the roof quote. Ask Matute about our high quality plywood that we offer at competitive rates that keep your repair costs low.
Q: What is the typical labor or workmanship warranty for roofing?
A: Most roofers offer homeowners only a 10 year warranty on a new roof.
Matute Roofing is a GAF Factory Certified Master Elite Roofing Contractor and offers an industry best 25 year warranty on workmanship and 50 Year Warranty on materials. Much like an automobile dealership warranty, this GAF warranty is backed by a GAF network of Certified Master Elite Roofing Contractors. This GAF Golden Pledge transferable network warranty [is like your car warranty]. It enhances peace-of mind and your property resale value, by eliminating the risk of a roofing contractor going out of business when you need them most.
Q: Is it true, according to roofing industry data, that smaller roofers typically go out of business in five years, but offer a low price for the roof and a 10 year roof warranty for labor?
A: TRUE. If you call them for a repair service in five years, even though they offered you a 10 year warranty, you may get a [no longer in service] message because they are no longer in business. [No warranty] means you will pay thousands of dollars for future roof repairs!
Matute has been in business for over twenty years and is backed by a GAF Factory Trained Master Elite Dealer Network that ensures that your warranty for 25 years workmanship and 50 years on materials is upheld.
Q: How can I be smart about protecting my new roof investment and warranty?
A: GAF Certified Master Elite Roofing Contractors offer the best Golden Pledge Warranty that is backed by a GAF Certified Master Elite dealer network that will never go out of business. This warranty does not add cost your roof project. It is a value added feature that makes fiscal sense to protect your roof investment.
Matute Roofing is a GAF Factory Trained Master Elite Roofing Contractor and a member of the GAF Master Elite dealer Network.
Q: What's so great about the GAF Golden Pledge Warranty?
A: GAF Certified Master Elite Roofing Contractors are randomly audited for quality control, which means that the homeowner is guaranteed a high quality roof installation every time.
Because GAF knows that the quality of your new roof is consistently A+, they authorize Matute Roofing to offer the best warranty in North America. 50 Year Warranty on Materials and 25 Year Warranty on Workmanship.
Q: Why should I care about a GAF 50-year Golden Pledge Warranty? That might be longer than I live!
A: First, the exceptional Golden Pledge Warranty ensures peace of mind that you will get a high quality roof system installation backed by a GAF network of dealers. This eliminates the risk of you paying a small roofer who may cut corners resulting in a leaky roof from day one of installation, or worse be out of business in 5 years. Second, when your family is ready to sell your home in 10, 15 or 30 years, the Golden Pledge Warranty will differentiate your property with potential buyers, as the one time transferable warranty will still be in effect and eliminates future roof repair expense.
The transferable GAF Golden Pledge Warranty offered by Matute Roofing differentiates your home from other homes in your neighborhood, adding real value to your home when you sell! We have been in business for over 20 years, and take pride in delighting our customers on every project!
Q: What's important to look for besides the shingle color in a new roof quote?
A: It's important to know that a new roof is comprised of a system of state-of-the art GAF components, not just the shingles. We are pleased to provide the below list of GAF roofing system components to understand [best practices] and high quality components associated with a proper roof system quote.
Matute offers high quality components as part of a GAF roof system installation:
1) Make sure your roofer pays for the dumpster. Discuss how he will protect your driveway? And don't forget that the homeowner is responsible for paying for any permits required by your township for the dumpster.
2) The roofer should assist the homeowner is securing any needed township permits.
3) The roofer should protect the sides of your home, shrubs, pool during construction.
4) Solid, non-rotted wood rafters. Ask your roofer what they charge to replace rotted rafters. Most roofers charge by the lineal foot for materials and labor.
5) Solid, non-rotted plywood decking. [Often some portion of plywood roof decking requires replacement so the cost of replacement plywood should be reasonable to contain cost creep that adds to the final new roof cost.
6) Ice and water shield applied at eaves, rakes and valleys. Matute applies 2-roll widths of Ice and Water Shield at the eaves to ensure homeowners are protected against ice damming which is common in the Northeast during the winter months.
7) Water repellent textile underlayment for center portions of the roof and dormers
8) Aluminum drip edge applied on all plywood edges of eaves, rakes, and dormers
9) Professional shingle starter roll material for roof eave edge and along rake edges
10) All pipe collars should be replaced with new aluminum and rubber pipe collars
11) All roof vents should be replaced with new plastic or metal vents
12) Old round motorized roof vents should be replaced with new GAF ridge vent systems
13) Aluminum flashing should be check and or replaced at juncture of roof and siding
14) Skylight flashing may be elevated to allow for ample new ice and water shield and shingles to be nailed in place, and then skylight flashing may be hammered down and back into place.
15) Shingle strips should be applied with at least 6 nails per shingle strip.
16) Ask for shingle brands that offer stain and wind resistance
17) Ask your roofer if they build a water diverting cricket structure behind your chimney?
This is code in NJ if your chimney is wider than 30".
18) Ask your roofer if they install roof vents to ensure proper roof ventilation?
19) Make sure the roofer installs proper step flashing around the chimney base where it joins the roof decking. Better roofers such as Matute Roofing will fabricate a custom aluminum enclosure at the chimney base to cover the step flashing and provide the best waterproof barrier to protect your home interiors.
20) Make sure you seal your chimney brick annually, as the brick can absorb water that can leach into your home. Roofers can offer high quality stainless steel chimney caps for the top of your chimney, and seal the chimney brick. But damaged chimney crowns and compromised chimney brick mortar may require the service of a professional mason, who can repoint the cement between the bricks to ensure a water tight seal.
21) If your roofer is trying to sell you new gutters, leaders and downspouts, make sure the price includes material and labor. Matute offers FREE leaf guards with gutter purchase.
Q: Is it right that many roofers ask for 33-50% deposit upon contract signing?
A: Matute Roofing charges $0 upon signing of a contract. The company only requests payment at the completion of the project when the homeowner is completely delighted with the work.
Q: What is the best quality residential roofing shingle brand?
A: GAF Corporation has the highest market share for residential roofing shingles. The brand is the market leader for today's state-of-the-art Timberline HDZ architectural / dimensional shingles, high performance roof decking materials such as WeatherWatch ice and water shield, DeckArmor roof plywood protective textile, Snow Country ridge vents, and ProStart shingle starter rolls. Other top brands include Owens Corning and Certainteed.
Matute Roofing is certified to install GAF Timberline HDZ Shingle and Liberty Rolled Roof Systems, EPDM Rubber Flat Roof Systems, Owens Corning Shingle and Rolled Roof Systems, Certainteed Shingle and Siding Systems, Hardy Siding Systems, VELUX Skylights, Dome'L custom skylights, and aluminum or copper gutter systems.
Q: Why do some new roofs have shingles on the peaks or ridges of the roof that are a different color than the rest of the roof shingles?
A: Sometimes roofers can't get the same ridge cap shingle color from the same brand of shingle, so they substitute the ridge cap shingle with a different brand shingle where the color does not match the main roof shingle color exactly. This can be due to lack of supply, or a cost cutting measure on the part of the roofer.
Matute Roofing only uses the same brand and matching color of the ridge cap shingles, as the main roof shingle brand/color, to ensure a perfect color match every time for best curb appeal.
Q: Do roof system prices typically include gutter or leaf guard systems?
A: Typically no. Gutter systems are priced separately, as are leaf guard gutter topper systems.
Matute Roofing does offer special incentives when a homeowner is purchasing both a roof and gutter system. The company adds on the gutter leaf guard system for FREE, which is a $1000 Value to the homeowner.
Q: Do roofing companies offer aluminum wrapping of roof fascia boards or installation of vented vinyl soffits for protecting the home and providing maintenance-free curb appeal?
A: Many roofers offer these services as expensive a la carte options.
Matute Roofing is always appreciative of your roofing business and offers these optional services at very reasonable prices to reduce annual maintenance on your home.
Q: How many days does it take to replace a typical residential roof?
A: There are many factors that come into play regarding the project duration.
When using an experienced larger roofing company, a team of roofers comes to your home on the schedule installation date. Small to medium sized homes typically take only 1 day to remove your old shingle roof and install a new GAF Timberline Roof System. Larger homes may take 2-3 days depending on the complexity of the roof configuration, whether there are dormers or skylights etc. Gutter systems are usually installed the next day.
Matute uses 8-10 member roofing teams to efficiently remove, install and clean your property all in one day!
Q: How can I update the look and design of my house when I replace my roof?
A: Homeowners can add skylights, change white gutters to black color to coordinate with today's popular black framed windows, or upgrade to copper gutters for a distinctive premium aesthetic.
Ask your Matute project manager about different options such as converting your white metal fascia to black, adding skylights, adding a bold 6" black gutter system, adding some black aluminum accents on columns or above door entrances, or installing a premium copper gutter system. All of these options will modernize and enhance the curb appeal of your home.
Q: My skylights are only 5 years old and not leaking. Why do some roofers say they can't warranty my new roof without installing new skylights?
A: That is not a true statement. A quality roofing company can install a new roof around existing skylights.
Matute Roofing will advise homeowners as to whether there is an immediate need to replace skylights or not, depending on age and condition of your skylights. Matute Roofing offers a wide array of fixed, manual, motorized VELUX skylights should the homeowner select to replace their aging skylights. Special order VELUX skylights are available with internal blinds for privacy or glare protection. Plan on a 3 week delivery time for special order skylights.
Q: Should I listen to my neighbor, who recommended a roofer that offered a great price?
A: Price should not be the sole factor in your decision on which roofing contractor to use. GAF Factory Trained Master Elite Roofers install over 100 new GAF roofs per year, and by economy of scale can offer a great price paired with great quality, when compared to smaller roofing companies that need to make a huge profit on each roof sale, as they do fewer roof installations per year.
Stick with highly rated GAF Factory Certified Master Elite Roofing Contractors like Matute Roofing, who have a solid record of great pricing, exceptional workmanship, and a 5-Star Google Customer Satisfaction Rating.
Q: Why don't Matute sales personnel use drones or ipads when meeting with homeowners?
A: Matute is all about delivering value to our customers. We don't use tech gadgets to sell our services because that adds cost to your roof estimate. Matute never uses hard sell tactics. We strive to earn a customer's business with a hasstle-free consultative sales approach. This includes educating homeowners on what's possible for installing a high quality roof that meets our customer's budget.
Matute Roofing is all about delighting the customer with high quality workmanship, value pricing and the best customer experience.
Q: Should I ask roofers for references before signing a contract?
A: It's always a smart idea to ask each roofer to supply at least three references with their bid so that you can contact their customers to learn what type of experience they had with this roofing contractor.
Matute Roofing is always pleased to provide customer references, and has and a 5-Star Google Customer Satisfaction Rating, A+ Better Business Rating, and actively posts delighted customer experiences on Facebook and Instagram.
Protect Your Biggest Investment. Choose Your Roofer Wisely.
GAF Factory Certified Master Elite Roofer vs GAF Certified Roofer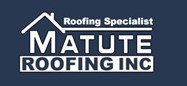 Family owned and operated for over 20 Years in Northern New Jersey
$0 Deposit Required. Payment only due upon roof completion.
We guarantee the best quality, best price and best customer experience.
0% Financing for 18 Months with Low Monthly Payments