Legends Home Improvements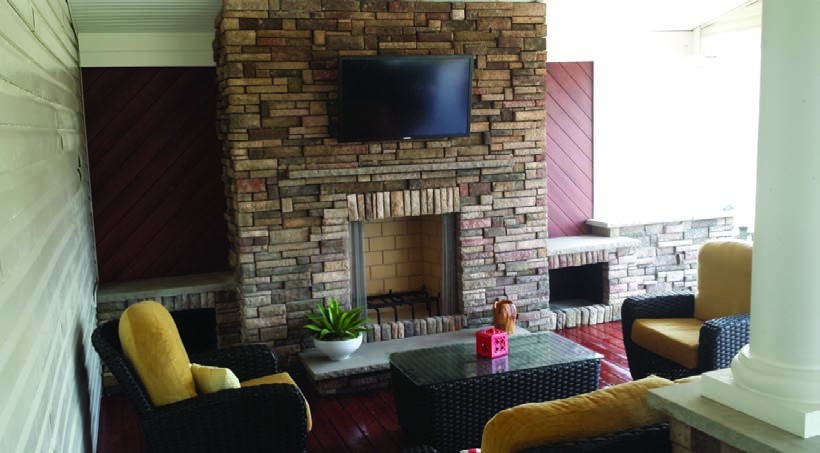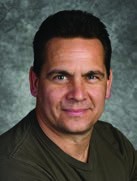 When talking about decks, Bill Lecorchick Jr. says one of the most frequently asked questions he hears from customers is, "What can I do with it?" And he's happy to tell them the countless ways a deck can be transformed into a complete outdoor living room. Roofs, fire features, TVs and outdoor kitchens are just some of the elements to incorporate into a deck to make it a personal entertaining space.
"This year more than ever, people are looking for add-ons like these because they are home, and they want a nice place to retreat to," Lecorchick says. Creating these outdoor environments has become a specialty of Legends Home Improvements, the company he runs along with his father Bill Sr., which has been in business for 45 years. We asked him to tell us about the most popular features and what homeowners can expect when working with his company.
What is the one of the top recommendations you make for a deck add-on?
One of the first things I'll suggest is a roof. This is some of the best money spent for outdoor living. I've been on some decks that get really hot in the full sun, and then during dinner the sun is on your face. A roof will maximize the use of any outdoor living area. There are different options. I'm a big fan of an attached roof because it looks like it's part of the house. You could also do it detached in a gazebo style or pergola. It could even be screened in and made into a three-season room at a later time if they like.
How do fire features add to the value of a deck?
A fire feature can really extend the use of the deck through the seasons, especially this year with everyone in the family being home all the time, it's an extra space to get away. We can do both gas or wood burning. Wood burning will create more heat, but natural gas is nice for a quick on and off, and we can personalize it with different size fire boxes.
A fireplace can also create privacy from neighbors, too. We can build a wall with the fireplace so the deck is now enclosed a little, but still open air, with privacy and shelter from sun and wind. With the addition of natural stone around the fireplace, we can create any look you want.
What other elements can truly make it an entertaining space?
Outdoor kitchens are a nice feature and you are only limited by the space and budget. You can have everything right there—the grill, a refrigerator, pizza oven, ice maker, kegerator. We can put together any cabinet look you like—we do a lot of stainless steel—and countertop you like.
Of course, as soon as there is a roof on the deck, I'm going to ask, "Where is the TV going?" With a roof, anything you would have inside can be outside, and you know you're going to want to be out on the deck watching the game. Now, TVs are just connected through WiFi, and we can pop a Bluetooth speaker out there or run a full surround system if you prefer.
Lighting adds value for safety and functionality. We can put in low-voltage lighting on steps and railings, mood lighting for certain areas, as well as brighter high hats and spotlights for where you might read or eat. You can constantly keep adding to a deck, maybe add water features. Decks become a type of functional artwork.
Everything is handled by us. As we evolved, it's been a huge point of pride for me to make sure people know they are only dealing with one person in the process. If I don't have it, I know where to find it. We bring in the electrician, the plumber, it all goes through me so there's no concern about coordinating a bunch of different contractors.
This is a family business serving New Jersey residents for 45 years. I've been getting to know the business since I was 11. Not many people can give the level of personal experience we give. You get me from beginning to end and any changes or questions, we work it out together.
Legends Home Improvements
East Brunswick, N.J.
(732) 955-6321 | LegendsBuilt.com
Published (and copyrighted) in House & Home, Volume 21, Issue 7 (March 2021). 
For more info on House & Home magazine, click here. 
To subscribe to House & Home magazine, click here. 
To advertise in House & Home magazine, call 610-272-3120.