Window Treatments on your Terms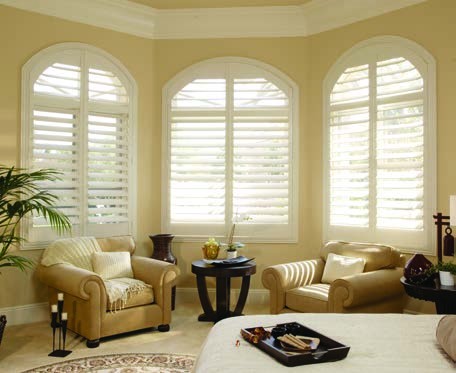 Window treatments can set the tone for any room, letting in just the right amount of light while keeping privacy intact. Every home, and every homeowner, will need a unique treatment to match their style preferences and desired function. With this in mind, one local company is bringing the shopping experience into the comfort of your home.
Blinds Brothers was opened seven years ago by brothers Kess and Yehuda Myer, along with brother-in-law Asher Snyder. They share a significant amount of experience in the installation and manufacturing of window treatments, but they also realized the process could be improved.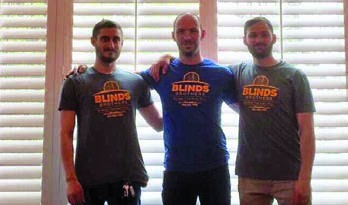 "Between us, we had gained a ton of knowledge about the different types of window treatments,  but the service was outdated," says Yehuda Myer. "We wanted to create a streamlined process, using the internet and bringing different types of modern shades and technology, along with outstanding customer service."
Blinds Brothers' business model is shop-athome service. "A lot of our competitors have showrooms where customers can browse the selection, but the biggest issue with that is the company has never seen their home," says Kess Myer.  "They don't know the colors, the window restrictions … so when they schedule the in-home consultation, they might realize nothing you picked out in the store is a fit and they need to start from point A."
During a complimentary in-home consultation with Blinds Brothers, they bring all of their samples, including fabrics and swatches, pictures of installations, and they take the time to explain  how each treatment works in every window throughout the house. "There's no second step. It's streamlined," says Kess. "The customer knows exactly what their windows will look like with the new treatments."
Customers also have the advantage of scheduling appointments on their time. "We do a lot of  evening appointments after people get home from work," Kess says. "As the owners, we are coming to you, even late at night or early in the morning. We have that flexibility."
When customers reach out to Blinds Brothers for an appointment, they are often shocked at the response time. Realizing that many people—especially millennials—now prefer emailing over phone calls, Yehuda replies within minutes. "We try to respond to every communication within minutes. Our response time is something we take pride in," says Snyder.
He says one customer told them she had waited four days for a different company to respond. "After she contacted us, we emailed her back immediately and were at her house the next day and her window treatments were being installed days later," Snyder says.
Installations are also completed by the owners themselves or two installers who work exclusively for Blinds Brothers. "A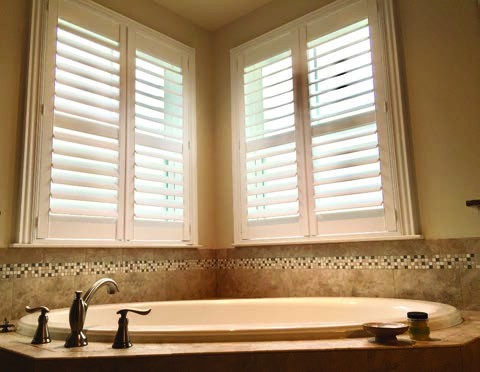 lot of companies have subcontractors doing the installation," says Snyder. "We do the installations ourselves because it guarantees the best installation possible. We're a small business with six employees and that translates to customer satisfaction."
Ninety percent of what Blinds Brothers sells is made locally in Philadelphia, meaning a majority of products can be ready for installation in less than two weeks.
Blinds Brothers offers a variety of options, including wood and faux wood blinds; Roman shades, solar and decorative roller shades, honeycomb shades and woven wood shades; and the always popular plantation shutters.
 "Solar shades are a very contemporary product and great for energy efficiency," says Yehuda. "They protect the furniture and floors from staining and UV damage. We offer a large variety of real and faux wood blinds, which look great and are cost effective, and we can have them installed pretty quickly. We can do honeycomb shades in all different types of fabrics, or top-down-bottom-up shades that  let in a ton of light and maintain privacy."
The brothers also have a level of expertise in plantation shutters not likely to be found in other local companies. "Where we worked previously, we were in charge of the shutter department so we have an in-depth knowledge of how the product operates and the specifications," says Kess. Their experience is so well-known that it's not uncommon for them to receive calls and texts from former coworkers asking questions about installing these treatments.
As with everything else around the home, window treatments can now be controlled at the touch of a button. Every employee at Blinds Brothers is certified by Somfy, the leading provider of automation products. There is a growing demand for motorized shades and Blinds Brothers has a solution for any application.
 "Whether your windows are hard to reach or you simply want the ease of controlling your shades with the press of a button, we can  motorize all types of products," says Yehuda. "Roller shades, honeycomb shades and more—and when they need it, they know they are dealing with certified experts."
No matter what homeowners want to accomplish with their window treatments, Blinds Brothers will provide the best recommendations through a comfortable, in-home consultation and responsive customer service throughout.
Blinds Brothers
(610) 285-1022 | BlindsBros.com
Published (and copyrighted) in House & Home, Volume 19, Issue 3 (September 2018). 
For more info on House & Home magazine, click here. 
To subscribe to House & Home magazine, click here. 
To advertise in House & Home magazine, call 610-272-3120.