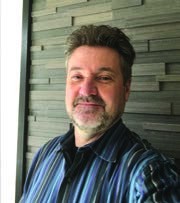 More often than not, concrete driveways, sidewalks, patios and other slabs of concrete can begin to sink over time, leaving a possibly dangerous trip hazard where family and friends often frequent.  
Wanting to avoid any and all injury or puddling, the homeowner has to decide to either replace the sunken concrete or just deal with it for the time being and remind family and visitors to be cautious. Instead of replacing these aspects of your home, Michael Longo, owner of The Mud Jacking Guy (formally Michael Henry's Custom Home Improvements), offers a solution without having to pour more concrete on the problem.
House & Home spoke with Longo recently and learned the ins and outs  of mud jacking, what it is and how it can be beneficial to the homeowner over replacing concrete.
What is mud jacking?
If you have a piece of concrete that is sunk down, whether the ground underneath it wasn't compacted correctly, there's organic material underneath or there is water moving underneath the concrete, we come in and drill holes into that concrete (about 1 1/8 inch in diameter which is the size of a water bottle cap) and we pump a mud slurry into those holes. The hydraulic pressure of our material going underneath the concrete will bring it back up to where it was.
What are the benefits of mud jacking over tearing up old concrete and installing new?
If you have exposed aggregate or stamped concrete, there is no way that you can re- pour the concrete and achieve the same texture and same color as what you  have now. The other thing is, we do not disturb the landscape around the affected area. We are done in one day and there are no building permits required and the only downside is that you will see where we drilled the hole to fix the problem. We do fill the holes with concrete when we are finished. Another benefit of our process over replacement is we are considered a 'green alternative.'
Is mud jacking cheaper for the homeowner?
The cost is a huge benefit for homeowners. We are between one-third and one-half the cost of replacing the concrete altogether. Our work is guaranteed for one year, something a replacement contractor will not do.  
Which aspects of the home can a homeowner use this service on?
We have done steps, living rooms  in houses when they have a slab on grade house, garages, swimming pools' surrounding areas, patios and sidewalks. As long as it is flat work, we can raise it. We've done highways and entire houses. 
We can also fill voids under houses. When Hurricane Sandy came through and the water came in and went back out again,  it washed away the sand that was under homes down the Shore. We came in and pumped our material under the homes and filled up those voids.
How long does it take approximately?
We can generally get most jobs done within a half a day. Worst-case scenario is that this takes a full day. We have been on condominiums and apartment complexes where we were there for a few days but that is an e xtreme case. This service isn't just for homeowners, but is for businesses and associations as well. 
How soon after can it be walked or driven on?
You can walk on it as soon as we are done and it can be driven on after 12 hours.
How can mud jacking benefit someone who is selling their home?
We have a very fast turnover. When people are selling their homes, inspectors will come in and see where the front steps have sunken or the sidewalks have raised because of tree roots. We can fix them relatively quickly to get them to pass an inspection. We have been doing this service for 12 years now and we have never missed an inspection whether it is the federal government, state, local or even homeowners.
The Mud Jacking Guy
(856) 767-2269 | TheMudJackingGuy.com
Published (and copyrighted) in House & Home, Volume 18, Issue 12 (June 2018). 
For more info on House & Home magazine, click here. 
To subscribe to House & Home magazine, click here. 
To advertise in House & Home magazine, call 610-272-3120.