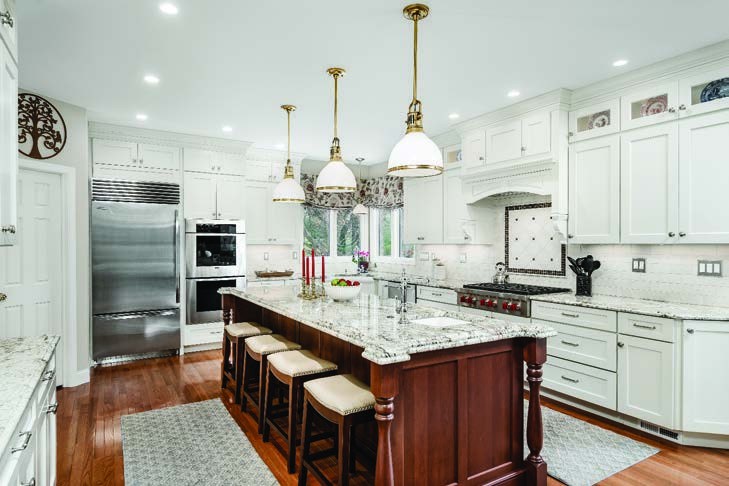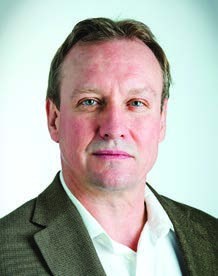 Main Line Kitchen Design founder and President Paul McAlary is an internationally recognized authority on kitchen design who has won over a dozen local and national kitchen design awards. He launched his company in 2010 with a unique concept that offers streamlined kitchen design and cabinet dealership, working by appointment only to better suit the schedules of clients.  
Educating the general public is paramount for McAlary and his team of experienced designers and they believe collaboration— along with a few delightful design surprises—translates into a better kitchen at a better price.
McAlary realizes many homeowners are getting information from popular TV shows and he told House & Home what effect this can have on their understanding of the industry.
Do you find that your customers watch DIY TV shows on kitchen renovations and remodeling? Are they better educated as a result?
Many of our customers have been considering their own renovations  for some time. Watching TV renovations as a warm-up to their own projects is quite common. Often customers have more than one favorite show, know hosts by name and the individual hosts' renovation buzz words. For example: Joanna Gaines from the show Fixer Upper turned what most kitchen designers and contractors refer to as beadboard into what she and many of our customers now call "shiplap." 
Watching renovations can acquaint customers  with the design and renovation process in general and make customers better informed. However, there  is so much misinformation given on most of these shows that problems are also created.
With DIY TV so popular, what should homeowners keep in mind when they watch?
With the exception of the PBS remodeling shows, remember that DIY renovation TV shows are "reality"  shows with the primary  purpose to entertain.  Timelines and costs are regularly underestimated. And, the inevitable crisis when unknown discoveries are made seldom resembles  real construction projects. Real professionals  know in advance what walls are load bearing  and there are almost never any big surprises. If there were, we wouldn't be professionals.
I understand that you have been selected to assist with an upcoming program. Have you encountered anything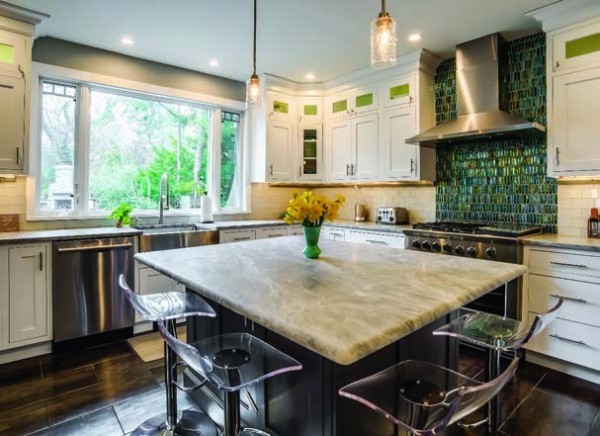 unexpected in the production process?
We are working on  a DIY Network show called Philly Revival with host Rachel Street. We have been surprised and impressed with how organized the show is in terms of coordinating talent, suppliers and its production. However, like all the real-life jobs that come to us, the design of the kitchen itself needs improvement and the input of a talented kitchen design professional.
For homeowners looking to better understand processes and possibly take on projects themselves, what resources do you recommend?
There are great resources available. They include: 
• Searching on YouTube for videos of the project you are contemplating. 
• Going on Houzz.com to look at photos of kitchens and other home improvements, and to research contractors and kitchen designers.
• Checking Angie's List, Google, the BBB, Yahoo, Bing   and Yelp to see the reviews the professionals you are considering using receive.
• Using the Main Line Kitchen Design website and blog as a reference. Our blog is read by more than 1,000 people per day and has been selected as one of the top five blogs on kitchen design in the world.
Main Line Kitchen Design
Bala Cynwyd, Pa. | (610) 500-4071
MainLineKitchenDesign.com
Published (and copyrighted) in House & Home, Volume 19, Issue 4 (October 2018). 
For more info on House & Home magazine, click here. 
To subscribe to House & Home magazine, click here. 
To advertise in House & Home magazine, call 610-272-3120.