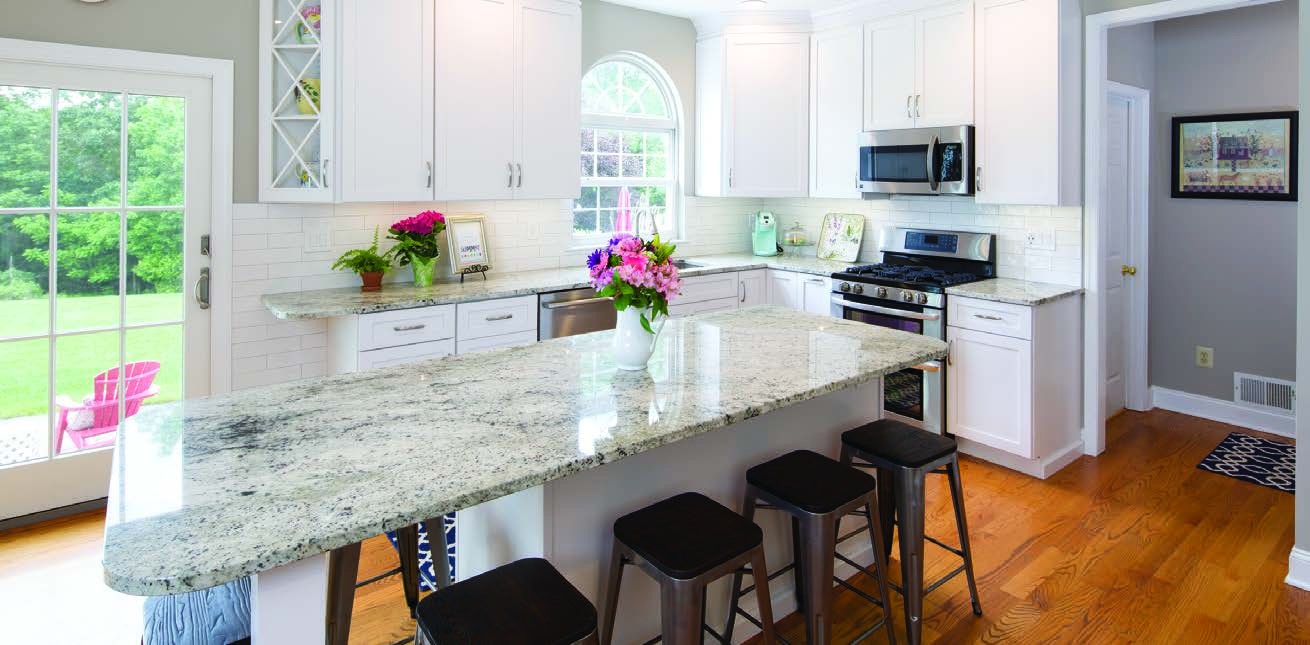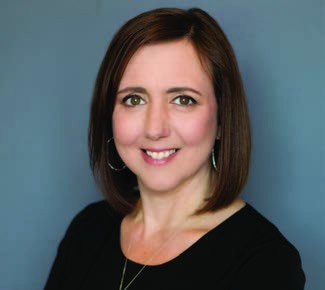 How long have you been in this industry? 
I have been in the industry since 2012; I have always loved art and design. Kitchen and bath design has quickly consumed my waking hours (and sometimes my dream-filled nights). I love what I do and look forward to solving on-the-job challenges which many homeowners strive to overcome during the design process. 
Did you have another career before this one?
Yes, I originally worked in information technology for a large financial institution and then at Capital Blue Cross, working my way up from computer programming, to business analyst, to organizational development and managing the IT training department. I received several promotions due to my creativity, problem solving and communications skills. 
I also love to add technological functions within a kitchen or bath renovation project. Smart home technologies have been developed for both kitchen and bathroom spaces— from Bluetooth-enabled appliances and eco-friendly faucets to simple advancements to save on cleaning time. 
Why did you decide to go into business for yourself?
My main motivation was to create a collaborative work environment where we design the best space for the homeowner—the decisions are not based on how easy it is to install, how short the lead times are or how cost-effective the materials are. Each selection is made via a well thought-out plan typically to solve an issue that has been identified by the homeowners. 
What has been the biggest obstacle to being a woman in business? 
The limited number of female mentors within the construction industry. Typically, I am a collaborative person. I would like to see more women business owners providing mentorship opportunities to school-aged girls.
Who has been your biggest inspiration?
My children Nate, Alyssa, Lance and Kristen have been my biggest inspirations! Nate is attending Bloomsburg University and Alyssa is at Penn State. Both Lance and Kristen are at Perkiomen Valley High School. They are all so supportive of me and my work. 
I enrolled in design school at The Art Institute of Philadelphia when Kristen started first grade, all of them attended my senior thesis presentation and graduation. I was proud to have them there and I hope they find careers they are passionate for as well.
How do you define 'success'?
Success is when I receive a hand-written thank you note from a client. To me, this is the best compliment. I've received notes about how improved their kitchen is. I've also recently received, "Thank you for all of the work, I can finally use more than one bathroom in my house!" 
What is something you can't live without?
Relationships. Long-lasting relationships are one of my biggest priorities. Advanced education—industry specific training is a must. Obtaining my certification through the National Kitchen & Bath Association was top on my list. 
How do you unwind after a stressful day?
I like to watch Wheel of Fortune, sometimes with a glass of wine! Other activities I enjoy are gardening, cooking, hiking, traveling, meeting people and learning new things!  
Skippack Kitchen & Bath, Skippack, Pa., (610) 409-7998, SkippackKitchens.com, PA#120275
Published (and copyrighted) in House & Home, Volume 18, Issue 11 (May 2018). 
For more info on House & Home magazine, click here. 
To subscribe to House & Home magazine, click here. 
To advertise in House & Home magazine, call 610-272-3120.