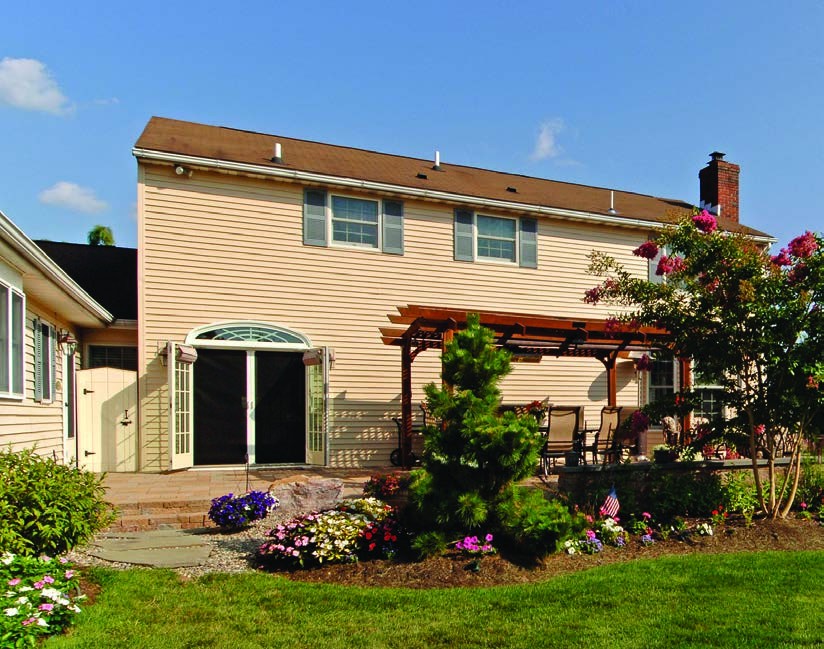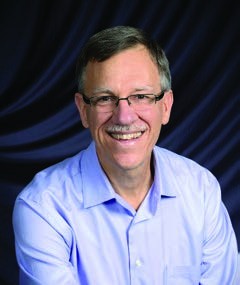 No one can deny the simple pleasure of an outdoor living space. Whether hosting a dinner party for 20 or an intimate dinner for two, homeowners relish the opportunity to entertain in nature. The challenge comes in creating the space and making it flow gracefully from the existing interior. House & Home spoke with Dennis Gehman, MCR (Master Certified Remodeler), and president of Gehman Design Remodeling about the concept of connecting interior and exterior spaces, the structure options and how to make the space comfortable.
What do people find so appealing about creating spaces that flow from inside to outside?
I think predominantly, most people enjoy the outdoors. With the growing concept of open floor plans in homes there are often a lot of windows to bring the outside in, and vice versa, outdoor living spaces can be made to feel like you are inside. Especially if you enjoy entertaining,  you don't want to be closed off in the kitchen doing the prep. By adding coverage to a deck with a pergola or roof and an outdoor kitchen, the host can be where the guests are spending their time.
Where are these connections found and what is used to create them?
We probably see the most stemming from a great room to the outdoor  space, but sometimes it can lead from the kitchen or dining area—somewhere there is a door, preferably a patio door. You will want a door that provides access without having to walk too far around obstacles and also provides a visual connection. This can be done with windows and full lite doors.
How can these spaces be made to feel as comfortable as being indoors?
There are a number of different ways. With a patio or deck, you can add a retractable awning if you want shade. A pergola can bring some shade depending on the angle and how the sun hits, and a roof pavilion creates some visual walls to the space. From there homeowners may choose if they want to have it screened in or transform it into a  three-season room, which is essentially the same as an indoor living space without insulation or heat and air conditioning. We could add those components and make it a year-round room.
It really depends on how long of a season people want to use the space. Here in the MidAtlantic  region, spaces without windows or walls can go from mid-April to October, with some chillier days on the two ends of the spectrum. If you have a screened-in porch, we can put on storm panels to extend the use. We find when people screen in a porch, three-quarters of them call us back to put windows on it. 
What other added amenities or elements do homeowners need to consider?
Landscaping is important to keep in mind. If you have been  in the house for awhile you likely have mature landscaping with larger trees and shrubs. Flowers and bushes can be moved and replanted, but we would have to work around these larger elements or consider removing them. 
There are various amenities to make the space fit your needs. That could be as simple as some patio furniture, table and a fire pit. If you plan on entertaining, you may add a builtin grill with a countertop, at which point you may want a refrigerator to keep things cool, and you may add a sink. A fire pit can become a fireplace and a TV could be hung over that. You also want lighting for ambiance as well as enough to maneuver in the dark, and you may want enough lighting   to read or play cards with friends into the night.
What guidance does your company offer on projects like this?
We are a design-build firm, which means we have designers on staff to work with people. We like to meet at a client's home for the initial appointment to see the space and hear their ideas. Sometimes they already have an existing structure and it's not working so they are looking for new ideas from us. The next step is talking about the budget. A simple deck can be  built for $15,000, but you can easily spend six figures on an outdoor living space. We ask what the ultimate end project is and often it's wise to make a master plan that may need to be completed in phases.
Gehman Design Remodeling
355 Main St., Harleysville, Pa. | (215) 513-0300
GehmanRemodeling.com
PA Contractor Registration PA-297
Published (and copyrighted) in House & Home, Volume 19, Issue 2 (August 2018). 
For more info on House & Home magazine, click here. 
To subscribe to House & Home magazine, click here. 
To advertise in House & Home magazine, call 610-272-3120.