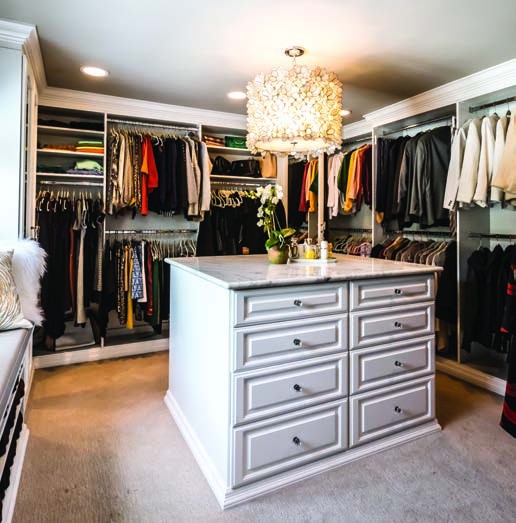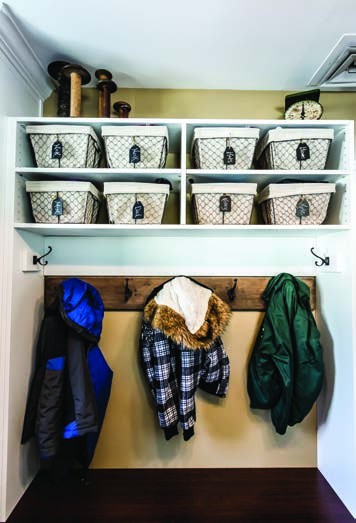 It's inevitable that the summer months result in relaxing by the pool with a refreshing drink in hand. There's a carefree lifestyle attached to the warm weather and sometimes the lifestyle finds its way indoors. From traveling to staycations to the day-to-day errands, the house tends to linger in the backdrop and the clutter accumulates by the end of the season. 
It's time to break out the seasonal boots, coats, sweaters, pants and jackets. As homeowners make the transition from outdoors to indoors, there's no better time than now to gather the clutter, throw away the old and subtly restructure the living space for a refreshed look.
"It is common for our clients to request a hallway closet for their seasonal coats and accessories, as well as express their need for added room to store their wide variety of fall/winter shoe collection," says Christine Kazigian, marketing manager at Closets By Design. "At Closets By Design, we love the idea of fall/spring cleaning because it allows for us to show our clients the true potential of their space—whether it's a wall unit, walk-in closet or mudroom."
Closets By Design has been fulfilling customers' organizational needs for over 30 years whether it be in closets, garages, pantries or home offices and the list continues. The pioneer company in home organization will take any chaos into their own hands and turn it into an enjoyable space day in and day out.
If you've ever uttered the phrase, "I have a closet full of clothes but have nothing to wear," then Closets By Design should be your next phone call. Kazigian says that their customers often say this phrase and it's due to the inconvenience of the small hanging rod. To fix this issue, designers will take into consideration the customer's daily routine and assist the client with completing an inventory of their wardrobe.
 "We do our best to create a closet that adds variety and style, never sacrificing form and function and often organized by work wear, weekend wear, athletic wear and formal wear—among other categories. Everything becomes compartmentalized and organized according to its proper use," she says.
When the organization is finished—whichever type of project it may be—Closets By Design customers are so pleased with the results and the experience they often call back asking what can be done next.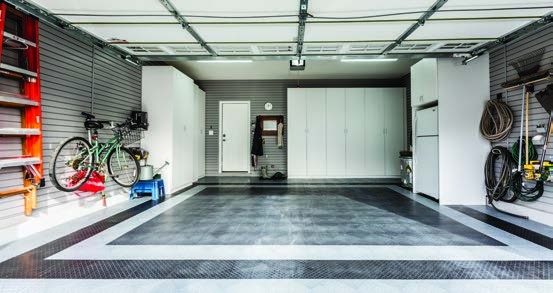 "Our team winds up tackling other areas of the home, such as garages, laundry rooms, pantries, home offices and entertainment rooms," Kazigian adds. "With each room, Closets By Design offers the same approach. Our designers understand how the space is used and then provide results that add organization, enjoyment and a sense of tranquility into the customer's life."  
The company has been owned locally by CEO Charles Waterman, houses over 100 employees with no need to bring in subcontractors and provides a lifetime warranty on any project. The customer can feel safe knowing they hired a trustworthy business to work in their home.
 "Our installers go through a full background check and detailed training to ensure customer satisfaction and a trusting relationship. Our installation team's philosophy is to be quick, courteous and  clean while removing the homeowner's existing materials," Kazigian says. "After all, the customer has invited us into their home; we want to ensure that they are getting quality service."
Whether knowing where your favorite blouse is, walking on a clean garage floor to get to the car or using a pantry with all of the food and none of the mess, Closets By Design is the go-to guide for not only an organized lifestyle but for an appealing space.
Closets By Design offers each client a complimentary in-home consultation to determine the exact needs for each storage challenge. With regard to budget, Closets By Design will work with each client to provide a complete portfolio of storage solutions  with a wide variety of price points. Closets By Design can even provide financing options for the project. At the end of the day, this reputable company makes the client a top priority and will leave customers with a smile and love for their new organized space.
Kazigian says, "We pride ourselves on our first-class quality, ensuring that customers are pleased with the outcome."
Closets By Design
928 Springdale Drive, Exton, Pa.
(610) 644-4143 | ClosetsByDesign.com
Published (and copyrighted) in House & Home, Volume 19, Issue 3 (September 2018). 
For more info on House & Home magazine, click here. 
To subscribe to House & Home magazine, click here. 
To advertise in House & Home magazine, call 610-272-3120.