K&C Land Design and Construction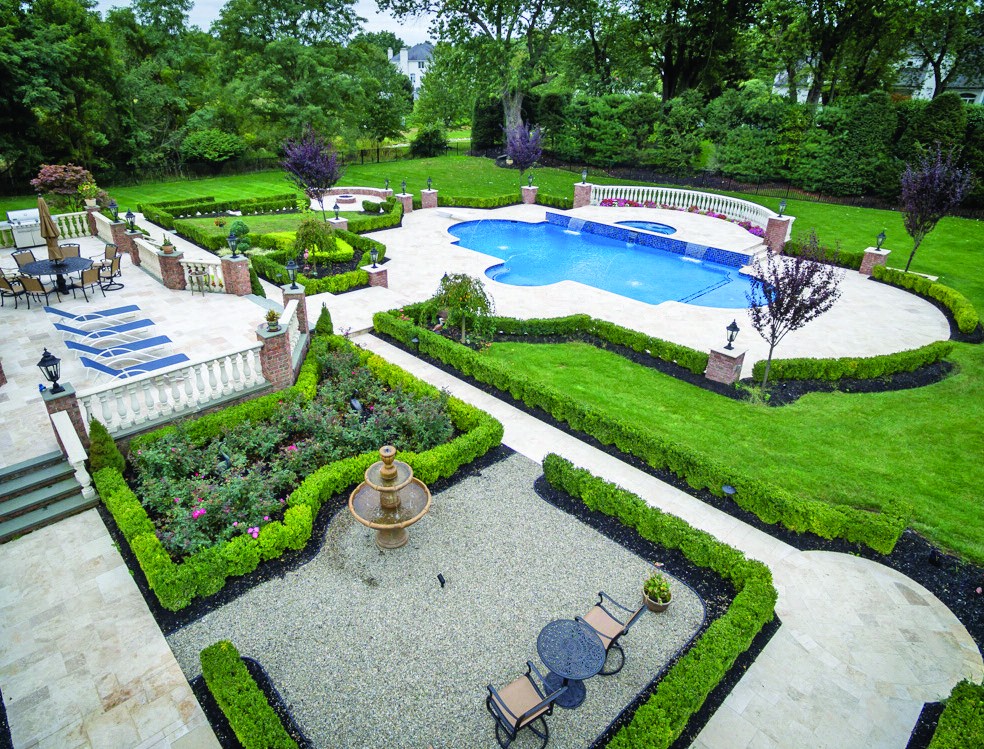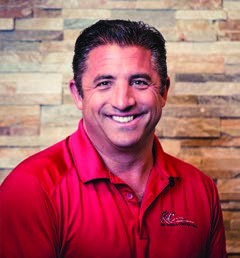 With summer on its way, many homeowners are opening their pools and setting up their outdoor living spaces for the season. As these things come out of hibernation, it's a chance to ask yourself: Is there room for more?
Chris Bianciella, firm principal at K & C Land Design and Construction, tells us that this time of year is perfect for re-examining your outdoor living space and turning it into a true extension of your home. Here, Bianciella explains the vast potential of outdoor living and why the right choices make all the difference for your home's future.   
What should a homeowner look for in their outdoor space?
The true quality outdoor living space needs to feel comfortable. We like to design and build in a way that feels as comfortable as an indoor living space bringing in amenities, warm colors and different materials. We try to concentrate on general design, from the scale and patio size to the structure.
What trends are you noticing in outdoor living?
Overhangs and roofs have become a really important part of all outdoor projects. That way you can hang lights, put a TV outside, and use those elements in rain or shine. It gives you the opportunity to use your space through all the seasons, and people really want that when they make the investment.
What is the best time of year to  start planning and constructing an outdoor living project?
The best time of the year is now, and for a number of reasons. These projects take time to plan. Municipality approval can be  intense and it can take a long time to get working permits. When done properly, construction also takes a fair amount of time. And finally, use the summer months as a chance to evaluate your current space and think about changes you can make. You can look at your patio and think, 'I love this, but I want it on the ground, not raised,' or 'this would be great with a fireplace.' 
What are the key components to the success of any outdoor living space?
If you design it like the indoors, create a space within the space, you can't  fail. Create a kitchen area, a dining area and a living area. We can define them by the shape, the size and scale and the types of materials, maybe even add in different levels to break things up. It goes from being a patio with a grill to a real outdoor living space that feels comfortable. That defines the success of any indoor space, and it applies to the outdoor.  
What should a homeowner look for when choosing a contractor to build their project?
They should look for experience, first and foremost. You don't want to pay for someone's  learning or education. You want someone with diversity, who is willing to work with different conditions, a budget and a variety of looks or styles.  
Can a contractor help get the municipal approval needed for a project?
An experienced contractor will be able to help with the township. If you don't have experience, it can be very complicated. Every job needs engineering, zoning and building approval. If you don't speak the same language, some people can really eat you up.   
What does K & C Land Design and Construction do to stand apart in the landscape industry?
We provide a product that adheres to your comfort, complements both the interior and exterior of your home and provides an experience that you really want. You're not going to get the same thing as the neighbor, and we try to make every project different. Our relationship with the client is what we pride ourselves on most. We stay in contact through every phase   of construction, design and more. We can identify a situation and make the best of it without costing the most.
K&C Land Design and Construction
Vauxhall, N.J.
(908) 769-7283
KandCLandDesign.com
Published (and copyrighted) in House & Home, Volume 19, Issue 4 (October 2018). 
For more info on House & Home magazine, click here. 
To subscribe to House & Home magazine, click here. 
To advertise in House & Home magazine, call 610-272-3120.