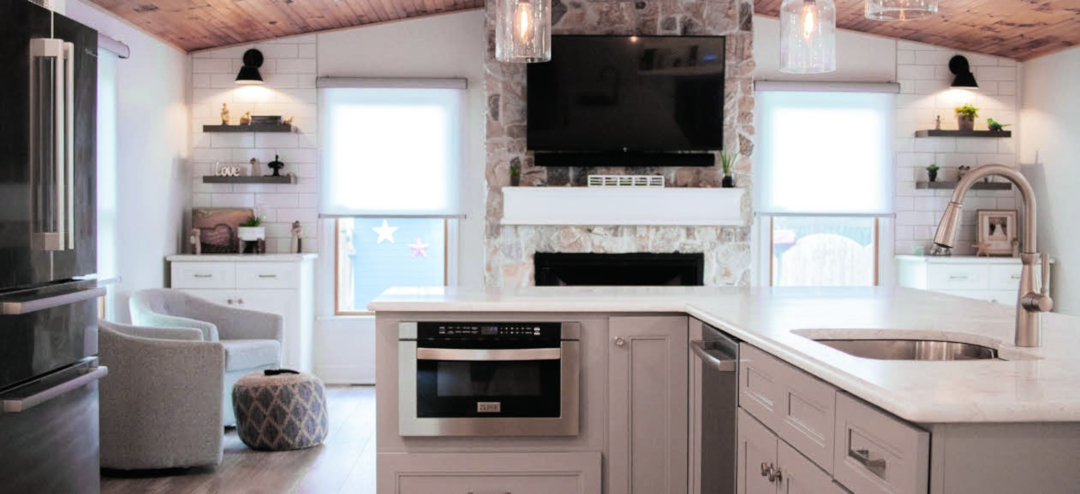 Over the past two years, many homeowners have looked around their homes and come to the conclusion that their living spaces no longer accommodate their changing lifestyles. Some have decided to live with the compromise, while others have opted to move to a new address in search of a better situation.
Brian Iwano cites a third group: people who have chosen to reimagine their existing homes by partnering with home-improvement professionals known for their skill, vision, and expertise. In South Jersey, many homeowners have accomplished this goal by turning to the team of craftspeople led by Iwano, the founder and project manager of Cherry Hill-based Blue Tree Builders.
"Coming out of 2020, we started noticing a recurring theme: 'We need more space,'" Iwano says. "[In light of the pandemic], we all were forced to first figure out how every aspect of our lives could all coexist in a space that was never meant to accommodate such a task. This then evolved into, 'How can we improve what we have to make it awesome and we wouldn't have to go anywhere?'"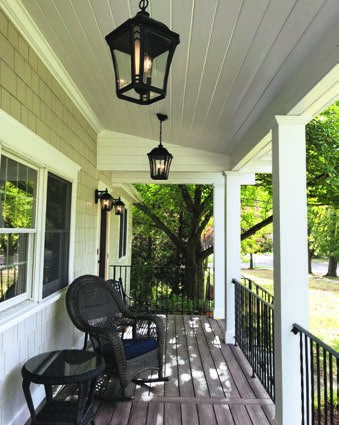 Iwano has since noticed "a refreshingly new perspective" among members of his growing client base. Homeowners have shifted to wanting more intentional gathering spaces, a trend he refers to as "a refreshed desire for community." Examples of these spaces include kitchen islands, sunrooms, outdoor living spaces, combined kitchen/living/dining areas, and extended family rooms, as well as different types of home additions.
"It's about whatever we can do to satisfy the customer's needs for more and better use of space," he says. "That's why we've invested in the resources to be able to drive the entire process from start to finish. We're different from other companies because of the hands-on experience we have at the leadership level and the heart we put into our projects. We only take on projects we believe in, which makes the end result that much better."
As a full-service design-build firm, Blue Tree Builders takes a collaborative approach to working with homeowners throughout the Garden State. The firm partners with each client to understand their specific wants and needs, and then guides the client through each step of the process. Iwano does not expect clients to know everything about a would-be project. In fact, he describes his ideal client as someone who is serious about the project and has the willingness to trust the professionals to guide them to their ultimate goal.
"It's normal for you to not know exactly how to pull it off," he says. "That's our job. We do this every day."
One might describe home construction as a "second act" for Iwano, who began his career in the hospitality industry. He spent many years working in restaurants, mostly in the back of the house, acquiring experience in virtually every aspect of the business. Although he enjoyed the artistry and hands-on nature of the work, he came to the realization that his life was meant for something else.
"From the time I was a kid, I can remember seeing a guy getting out of a lifted pickup dressed in jeans and work boots and thinking to myself: That would be cool if I did that," he recalls. "Obviously I had no idea what a career in construction would look like back then, but we've definitely figured out a couple things along the way."
In 2006, he started taking jobs as a part-time handyman through his newly formed company. He also took on jobs from other area home-improvement professionals purely to "fill my week." His business grew quickly, mainly by word of mouth, as homeowners were drawn to his responsiveness, honesty, and the quality of his work. By the end of his first year, he working on his own full time. The rest, as the saying goes, is history.
"We've been fortunate enough to have grown to where we are today," he says. "In many ways, I feel like we're just getting started."
Blue Tree Builders
Cherry Hill, N.J.
(609) 240-3231
contactus@experiencebluetree.com
Published (and copyrighted) in House & Home, Volume 22, Issue 10 (July/August 2022). 
For more info on House & Home magazine, click here. 
To subscribe to House & Home magazine, click here. 
To advertise in House & Home magazine, call 610-272-3120.