Creating a Serene Summer Space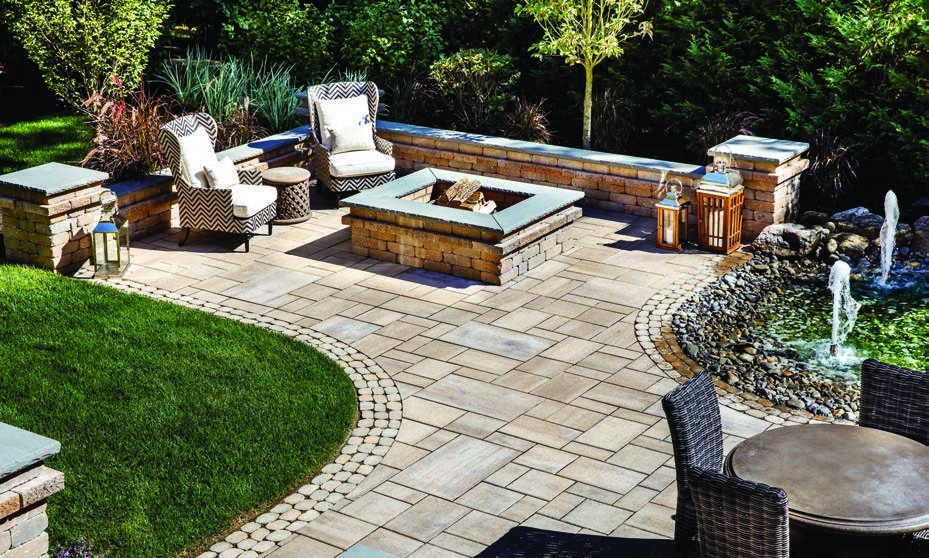 Summer is in full swing and chances are, you want to spend every spare moment outdoors. Wouldn't it be nice to simply enjoy your outdoor space without having to worry about keeping it looking good?
Enter Gill's Landscaping. An industry leader in South Jersey for more than 30 years, Gill's Landscaping has carved out a niche as the consummate full-service landscaping and maintenance company in the region, transforming yards into lush landscapes with blooming flowers, perfectly manicured trees and shrubs, tranquil ponds and accent lighting as a finishing touch. 
Whether you require a comfortable garden or an outdoor entertaining space complete with a kitchen or a poolscaping project, Gill's can tackle projects large and small, including landscaping, irrigation, hardscaping and more.
One of the biggest differentiators with Gill's is the fact that they don't subcontract any work. "From start to finish, from design to the final piece of mulch, your project is done 100 percent through Gill's," says owner Brian Gill.
 "Unfortunately, a lot of people are misguided by the 'fly-by-night' operations that offer to do the job 'at a great price,'" he continues. Gill's Landscaping's customer-oriented design process is meant to produce the best long-term implementation of a customer's vision. That's how they consistently produce  results they can be proud of today, and customers can be proud of for many, many years.
Gill's offers free consultations with certified horticulturalists and landscape designers to help clients with the  details of the space. They suggest ideas that can make the space unique to a homeowner's style of house based on their expertise. "It's important that our customers are never left out of any step in the process of their project," says Brian Gill. "Collaboration with the client is key."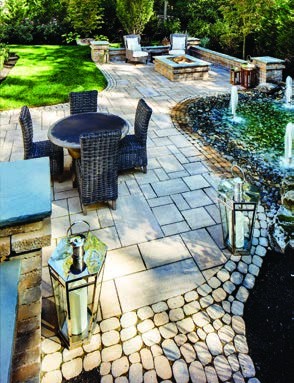 Ed Swietanski, Gill's sales manager, says, "We first want to meet with the client at their home and walk through the property. We'll discuss their vision for the space and bounce around ideas. This initial meeting should not be one-sided. We want the customer's interaction. It's important to know what they like, and probably just as important to know what they don't like. We're here to solve a problem, which might be adding curb appeal or replacing plants that have not grown properly. We'll put together a plan with materials we know will do well on your particular property."
Gill's wants to create a successful harmony of plantlife and outdoor living areas.
 "Our goal is to create visual interest throughout the year," says Swietanski. "We don't want to create a static landscape that never changes. We try to choose materials that will bloom at different times. You might have a rose bush blooming in the summer, but then in the fall something else is providing that life and color to the yard.
 "We're also doing a lot of hardscaping, re- placing walkways with paver materials from Techo-Bloc or EP Henry. LED night lighting is also another popular feature  that is becoming more economical and adds visual interest at night."
One of the most important aspects of any landscaping project is the materials used. Gill's ensures that each customer receives only the  highest quality plant and bedding materials, says Swietanski. "Inferior materials and mulch can lead to gardens with a short life expectancy and beds filled with unsightly weeds. Repair and replacements for shoddy work end up costing the customer more in the long term."
Gill's prides itself on educating clients on the best flower, plant and tree options for their specific property to ensure they will last for years to come.
 "We treat every yard like it's our own," says Brian Gill. "Curb appeal is everything, especially if you're thinking of selling your home, and we will use the best quality products and plants that will thrive for decades."
Swietanski adds that it is important for anyone considering hiring a landscaper to check they are  certified and licensed. Gill's Landscaping maintains a New Jersey Home Improvement Contractors License, DEP Pesticide License and an IANJ Irrigation license to ensure quality service and much-needed expertise.
That experience truly sets Gill's apart. "We have a full staff in the office to answer calls or questions, and Ed and the guys in the field are dedicated and knowledgeable." The company makes sure all of its staff take continuing education courses and are properly certified in all aspects of the job.
Gill says he attributes much of the company's success to hard work and determination, but he puts a bigger emphasis on the commitment and dedication of his staff. "For any business to succeed, you need to surround yourself with good people," he says. "My staff is the backbone of this company and my customers always have nothing but good things to say about them and I truly appreciate everything they bring to the business."
Gill's Landscaping
Mullica Hill
(856) 223-9770 | GillsLandscaping.com
Published (and copyrighted) in House & Home, Volume 20, Issue 12 (July/August 2020). 
For more info on House & Home magazine, click here. 
To subscribe to House & Home magazine, click here. 
To advertise in House & Home magazine, call 610-272-3120.