Rock Bottom Landscaping & Fencing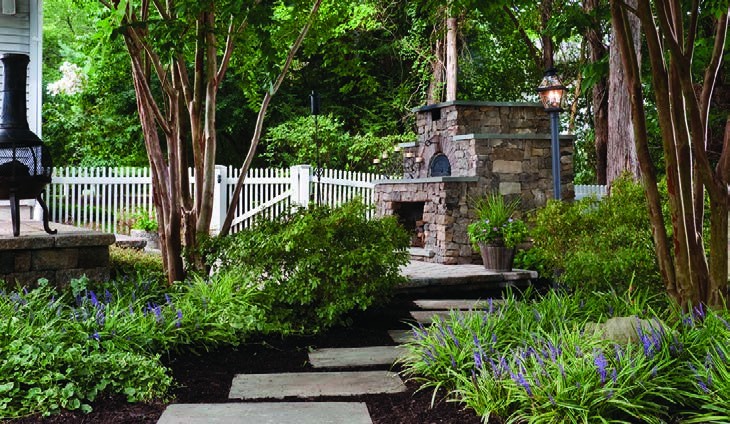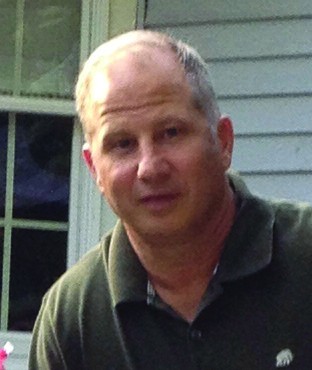 Summer has always been prime time for vacations, as people look to leave behind their everyday stress for a week or two of relaxation. In light of the COVID-19 pandemic, that escape is needed more than ever this year, but trips to Florida or down the Shore might be out of the question for a number of reasons.
Staycations have been rising in popularity in recent years, leading homeowners to transform their properties into sanctuaries they do not have to leave to find peace of mind. With a company like Rock Bottom Landscaping & Fencing—which has a proven track record of success over three decades— customers can create a backyard complete with a lush landscape, paver patio, fire pit and outdoor kitchen.
We spoke with owner Chris DeMato to find out how Rock Bottom is helping its loyal customers through these trying times.
How has the pandemic affected your communication process with customers?
It has affected our consultation process for design work. We offer a computer imaging service and we like to present these designs on a laptop computer to explain the details of every aspect of the job. However, we are simply emailing our designs now and discussing them on the phone or a Zoom conference call, and this has resulted in less time spent traveling. Less time means saving money, and we are able to pass that savings on to the customer. We are contracting a much higher percentage of our consultations because of that.
Has your workload been about the same as normal?
The workload slowed down in the early part of March as the uncertainty about the virus was clearly a concern for everyone.  But work has picked up since then and is almost back to our expectations for this time of the season.
Are more homeowners looking for the staycation experience since they won't be traveling as much this year?
Most people have been working from home and I do believe they're really getting a chance to see their properties. There has also been a lot of outdoor grilling and dining at home, so people want to make their surroundings as nice as possible. We have seen a great increase in fence installations as well. People are spending a lot more time in their yards and a fence allows their pets to roam freely and keeps out the deer.
Do you think that a well-planned, beautiful landscape can add much-needed serenity?
During a time of stress, anxiety and uncertainty, the serenity that a well-planned landscape can provide is priceless.
What are some features you might suggest to a homeowner during the planning phase, in terms of specific plantings or hardscaping elements?
Adding features such as a fire pit or an outdoor kitchen with a grill, brick oven and smokers can add great fun for the family, and for the amateur chefs out there it can provide many more possibilities for the menu. Plants that will bloom, change foliage and provide different interests throughout the season are important for a well-planned landscape. There are also many different varieties of plants that can repel insects and germ-carrying critters, which is welcomed considering the outbreak.
Is your company offering any sales or special rates during the pandemic?
In early March there was a lot of uncertainty as to what the future held as it related to people's employment, the economy and most importantly health concerns, so we did make a conscious effort to lower pricing during these difficult times. We have also seen some great specials and help from a lot of our suppliers, enabling us to lower costs.
What else makes Rock Bottom Landscaping & Fencing stand out from others in the industry, especially during this trying time?
We are proud of our longevity in the landscaping business. I recall my very first truck and lawnmower, when I was cutting about 10 lawns a week while I was going to college almost 33 years ago. I am also most proud of the people  we employ. I have watched them grow from young men to responsible fathers and family men who take pride in what they do. They are true craftsmen and are always willing to learn. They are eager to go to every trade show and take courses related to the products that we use, such as brick, block, fencing and lighting, to name a few. But especially during these hard times, I have noticed an increased sense of pride and loyalty as I think they realize the stability they have with employment.
When you call Rock Bottom Landscaping, you are getting true craftsmen as it relates to the specific work that you want done. We have separate divisions for lawn maintenance and cutting, masonry, hardscaping, fencing and plant installation. This means you  are hiring someone who has been doing this type of work every day for years, not someone who may have one job a month and is figuring things out as they go.
Rock Bottom Landscaping & Fencing
Belle Mead, N.J. | (732) 873-6780
RockBottomLandscaping.net
Published (and copyrighted) in House & Home, Volume 20, Issue 11 (June 2020). 
For more info on House & Home magazine, click here. 
To subscribe to House & Home magazine, click here. 
To advertise in House & Home magazine, call 610-272-3120.