Committed to its Community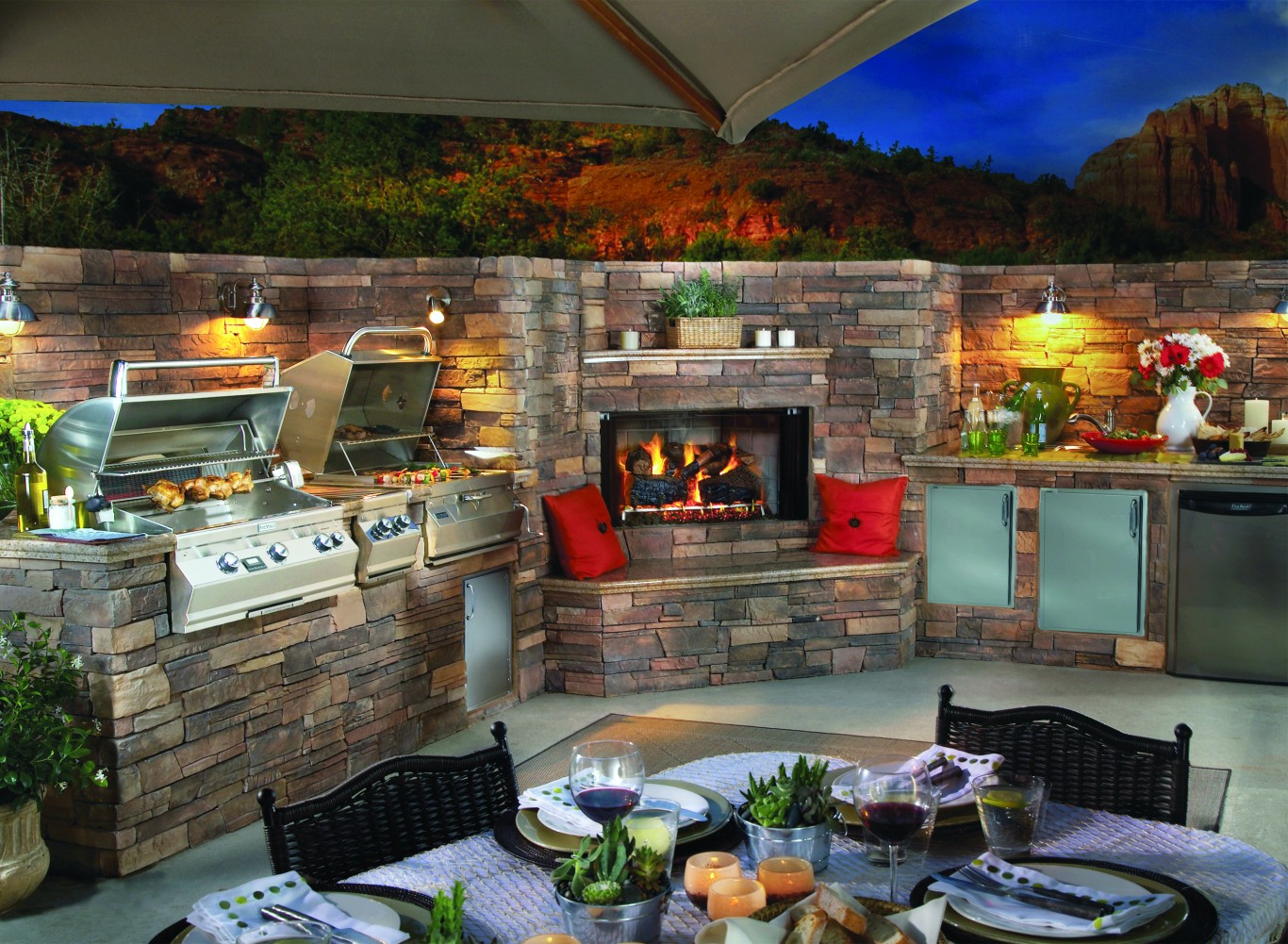 Community, commitment and customers are three words that best define Salter's Fireplace Patio Grill. They are committed to serving their community in the best possible way which has brought them much success, and they celebrated their 45th anniversary last year.
"We hit our 50,000th customer recently," says President Jay Stong, who purchased Salter's in 2000.
 Their current location is the original train station in Hatfield on Market Street, but when the opportunity came up to purchase the original firehouse in town—built in 1924—they couldn't pass it up for its rich history, to better serve their customers and the ability to increase their space from 1,200 square feet to an approximately 8,500-square-foot showroom. A soft opening is scheduled for April.
 "Our main showroom in Eagleville is 7,500 square feet, so we are bringing more to what people are accustomed to," Stong says of the new Hatfield location. "We will carry everything we have from Eagleville, plus the additions of our spas."
The additions of their spas came a year and a half ago when they purchased Barto Pool & Spa in Phoenixville. They sell above-ground pools and spas with full service, which Stong says has been a great addition to their business.
 Stong and his sales and design team thrive on providing warm indoor and outdoor living rooms to their customers, with an emphasis on the outdoor living space as we enter the spring and summer seasons.
 "That's one of the main things we're excited about—all three locations have a big focus on the outdoor area, extending the life of the outdoor season with fire features, grills and patio furniture.  Recently, we've rounded that out with spas and it's been a nice addition for our clients. It's amazing how many of our clients are the same between the two businesses. We are also a service-driven company which has helped us transition to succeed in selling and servicing pools and spas, as well as fireplaces and outdoor kitchens."
 When it comes to outdoor fireplaces, Salter's has many options in their showroom to fit everyone's style and needs, from outdoor fireplaces and gas fire tables to wood fire pits and patio heaters. But to get the full outdoor area effect, Salter's new Hatfield showroom is building a rooftop deck that will feature all of its outdoor burning displays.
 "It's a really neat setting and creates a cool environment," Stong says.
The reasoning behind the rooftop deck and the expanded showroom with a number of displays is simple.
 "People buy what they see and many times they can't fully see it without seeing it in front of them," Stong says. "People are visual. If they can't see it in a picture or a sample of it in a showroom, it's tough for them to envision it in their own home. We make a big effort of creating full vignettes throughout our showrooms to give our customers a realistic experience they can't get online—feeling the warmth, sitting on the furniture, turning on the grill dials—envisioning what their new fireplace, grill, spa and/or patio furniture could look like in their own backyard."
It's more than just a project to Salter's Fireplace Patio Grill. They welcome every customer as  a part of the "Salter's family" and pride themselves on helping clients create lasting memories with family and friends in their new space, as well as being involved in the design process every step of the way.
 "We don't just look at ourselves as salespeople. We take the wish list of each customer and make it a reality with the right products, and can help from start to finish in that design process," Stong says. "We are the only fireplace shop in the region that does all aspects of the work. Our crews install fireplaces and fireplace-related items throughout the entire year. We're busier September through March because that's truly when people are enjoying it, but we are nonstop year-round. We have almost 40 full-time employees."
That includes seven full-time technicians, and their own installer and finish crews—something Stong says most fireplace shops don't have.        
Another part of their businesses that separates Salter's Fireplace Patio Grill from the rest is called RORI—Remove Old Replacement Install. "We take out an aging fireplace, builder- grade with a lot of brass and doesn't have new technology, and replace it—creating an entirely fresh new look and function. That part of our business is expanding very quickly," Stong says.
Salter's Fireplace Patio Grill is looking forward to expanding their business in Hatfield and continuing to be a big part of the community.    
 "We hosted a s'mores event during the Hatfield tree lighting ceremony in the center of town and for the last 16 years in September, we host a festival called Eggfest—a barbecue competition with food samples for the public, music and games," Stong says. "Hatfield Borough has about a half dozen events throughout the year and we try to be involved as much as we can. We love being a part of this community."
Salter's Fireplace Patio Grill
Hatfield, Pa. (new location coming soon)
(215) 362-2443
Eagleville, Pa. | (610) 631-9372
SaltersFireplace.com
Barto Pool & Spa
Phoenixville, Pa. | (610) 933-2910
BartoPool.com
Published (and copyrighted) in House & Home, Volume 20, Issue 8 (February 2020). 
For more info on House & Home magazine, click here. 
To subscribe to House & Home magazine, click here. 
To advertise in House & Home magazine, call 610-272-3120.