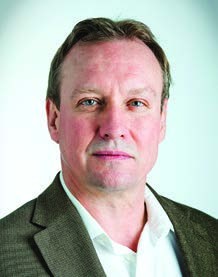 After nearly a decade in the kitchen design industry, Paul McAlary has seen homeowners make some of the same mistakes over and over again. As the founder and president of Main Line Kitchen Design, McAlary has won more than a dozen local and national kitchen design awards and has become an internationally recognized authority on kitchen design. His company takes a unique approach, offering streamlined kitchen design and cabinets through an appointment-only model that suits the schedules of clients.
McAlary and his team of experienced designers want the best outcome for their clients, and through collaboration and education, the finished product is a better kitchen at a better price. House & Home spoke with McAlary about the common pitfalls in kitchen design and why creating the perfect kitchen is more complicated than the general public realizes.
What are some of the most common mistakes people make when they renovate their kitchen?
The most common mistake people make when they renovate their kitchen is doing anything before contacting an experienced kitchen designer. A week doesn't go by when we are contacted by customers who have spent extensive time researching, shopping and planning without a realistic plan and design. Homeowners make this very costly mistake over and over because they mistakenly believe that they know the kitchen design that they want. However, while the majority of customers come to us firmly believing this, nine out of 10 end up with a completely different—and better design—with the same budget. Because respected kitchen designers work on many thousands of kitchens over their careers, they can provide ideas, insights and options only learned with years and years of experience.
Besides not working with a kitchen design professional, are there other common errors?
Many! And they are all costly either in dollars, time or both. Doing the project in the wrong order is costly in both time and dollars. We also hate to see homeowners who have spent money on door styles and cabinet lines that are expensive when the choice wasn't a priority. And, of course, there are nearly an infinite number of bad design decisions people make without a qualified designer.
What are some of these bad design choices?
The worst are the ones that are very dangerous and there are many. One example is having a range or a cooktop right next to a walkway or doorway, or under a window. While this is incredibly dangerous and against building code, it might not seem so since it was shown on popular TV shows such as I Love Lucy, The Brady Bunch, Cosby, Seinfeld, Friends and House of Cards. Much like contractors and homeowners, TV set designers are not experienced kitchen designers and don't know the dangers of poor kitchen design.
What's so dangerous about the example you just gave?
When a cooktop or range is immediately next to a door or walkway, handles to pans stick out and are easily flipped onto small children rushing by. There is also a real risk that flames will cause a fire when people pass with loose hair or clothing. And, if I haven't scared everyone enough, gas cooktops placed under windows can result in actual explosions. An opened window can lead to a breeze blowing out a burner flame and … boom!
Any last thoughts until your next conversation with us?
Our customers quickly learn that kitchen design is far more complicated than the public believes. Every kitchen we design is a puzzle that we don't rest until we solve.
I think most kitchen designers would agree that it takes at least 10 years to become good at our jobs. People rarely stay in a field that long if they don't love their work. Working with great customers and having such a profound effect on customers' homes also continuously inspires my team and many others I know in the industry.
Main Line Kitchen Design
Bala Cynwyd, Pa. | (610) 500-4071 | MainLineKitchenDesign.com
Published (and copyrighted) in House & Home, Volume 20, Issue 4 (October 2019). 
For more info on House & Home magazine, click here. 
To subscribe to House & Home magazine, click here. 
To advertise in House & Home magazine, call 610-272-3120.