Rock Bottom Landscaping & Fencing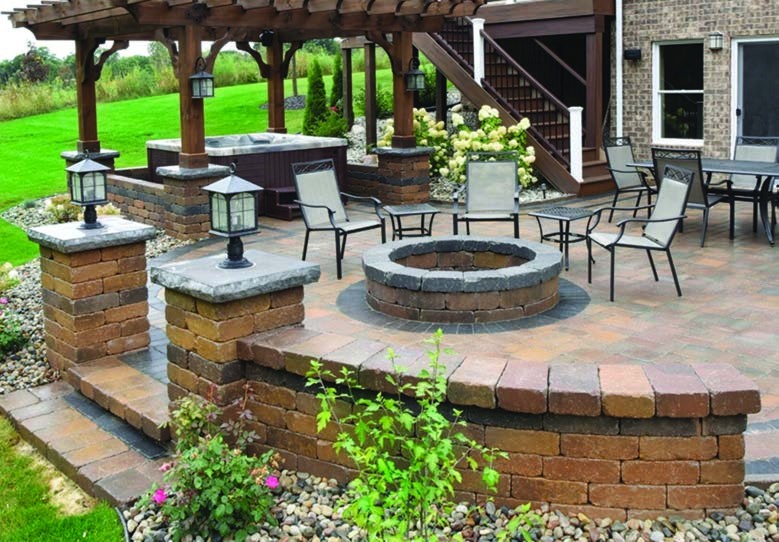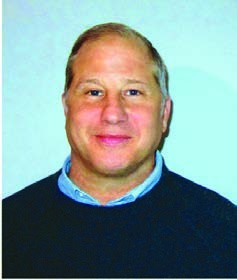 As the owner of Rock Bottom Landscaping & Fencing, Chris DeMato has more than three decades of experience as a full-service landscape designer and contractor.
Yet he continues to be challenged and inspired by the profession, and with so many people focused on outdoor living, nothing gives him a better feeling than delivering a backyard oasis for his customers to enjoy with loved ones.
 "We have developed relationships with all of our customers and we often hear back about how much they enjoyed their child's graduation because of the new space we gave them, or how their new pizza oven is great fun at parties," DeMato says. "That aspect of our work is very gratifying. Transforming an old, dilapidated deck into a new, updated patio is rewarding."
We spoke with DeMato about the benefits of brick paver patios and other trends in outdoor living.
Why are brick pavers a strong option for patios nowadays?
Brick pavers have become very popular because the manufacturers have done a great job of offering new and different styles every year. Being in this business for over 30 years, I have seen the progression of products. Years ago there were only a few styles and color options—they were very basic and looked fake. Now they appear to look like real natural stone. Customers have a ton of choices, whether they're trying to complement some natural stone on their home or the color of the siding on their home. There are so many choices available today and it's easy to find something.
What is the installation process like?
The brick manufacturers have also done a great job of training their customer base to install their products. Most of the larger manufacturers will offer course certificates and teach the proper installation techniques. These guidelines are essential to the longevity of the project. The most laborious aspect of installation is the excavation and ensuring the proper depths and compaction. If this is not done correctly it can cost thousands of dollars to repair. Depending on the job size and design, drawings may be required with the township as well. This is a great protection plan for a homeowner, and eliminates the fly-by-night company doing a rushed job that will cost the homeowner thousands in repairs down the road. The contractor should be able to show a computer-generated image of the patio design before the project begins.
Does a brick paver patio require a lot of maintenance?
They are very low maintenance, which is another reason customers love them. Manufacturers generally give a lifetime warranty on the structure of the product as well. Brick and block style patios need very little attention once installed; the occasional power wash and freshening of poly sand is the extent of your maintenance. Another great aspect of brick pavers is repair work on patios, walkways and pool areas is very simple—and fast—compared to solid structures like concrete or natural stone set in concrete, which can become expensive should you need any repair work.
Are outdoor kitchens often a feature of the patios you design and install?
Outdoor kitchens have become very popular due to the "staycation" mentality and people looking to create their own oasis at home. Because of busy work schedules and family activities, people are just not getting away as often, and therefore want to make the most of their outdoor space. The different stones and products that look like natural stone have made building counters, islands, fireplaces, fire pits, grill areas and pizza ovens easy and affordable.
Why should customers choose Rock Bottom Landscaping for their patio project?
Whether it's a brick paver or natural stone patio, I am the person that my customers deal with from start to finish. Larger companies may have a salesman you deal with initially, but once the project begins you don't see that person again until it's time to pay. With our process, it limits the communication problems. We also have no problem with changes out in the field. We have the ability to customize a job or make changes, and as long as the customer stays within the square footage of the project, we generally don't charge extra for these changes.
Rock Bottom Landscaping & Fencing
Belle Mead, N.J. | (732) 873-6780 | RockBottomLandscaping.net
Published (and copyrighted) in House & Home, Volume 20, Issue 4 (October 2019). 
For more info on House & Home magazine, click here. 
To subscribe to House & Home magazine, click here. 
To advertise in House & Home magazine, call 610-272-3120.