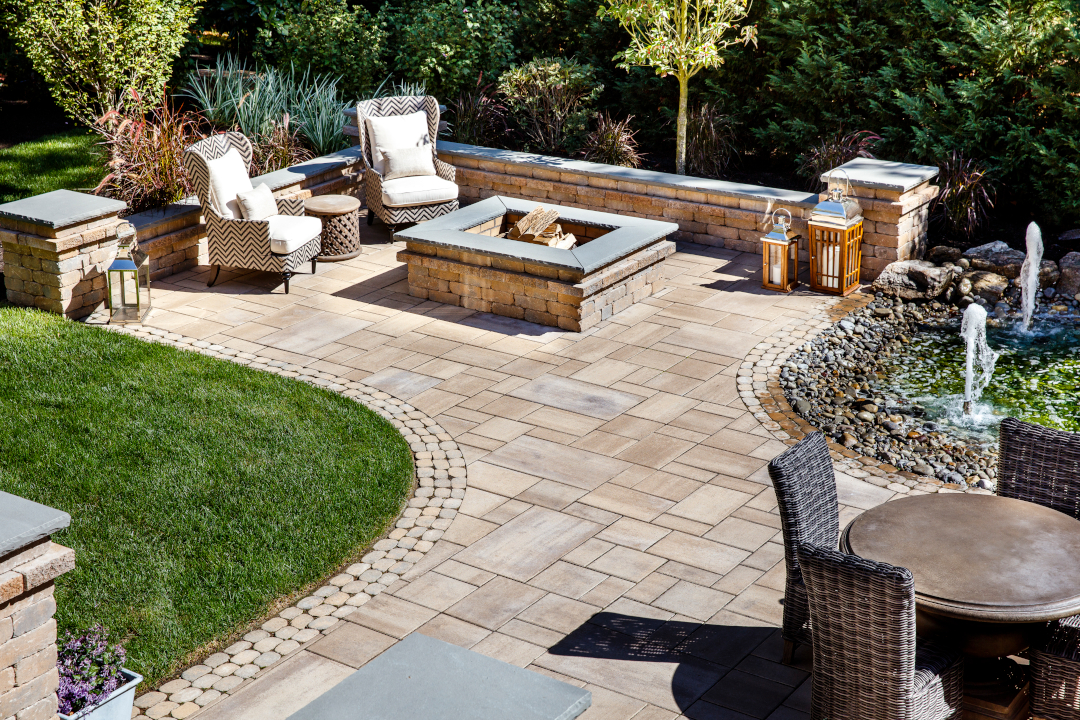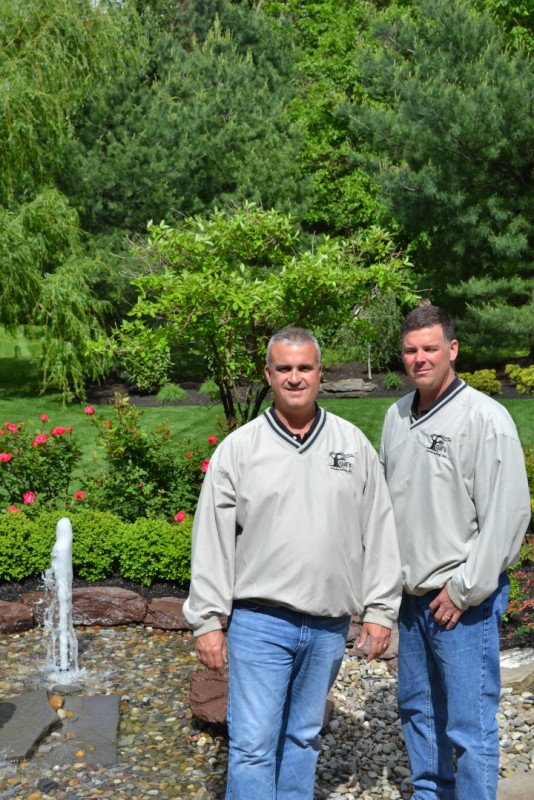 For more than 25 years, Gill's Landscaping has been providing South Jersey with landscaping and maintenance services. Yards have been transformed into lush landscapes with flowers in full bloom, accompanied by perfectly manicured trees and shrubs. The company also handles other features like ponds, accent lighting, hardscaping, irrigation and more.
Their reputation for quality and attention to detail has put them at the forefront of the industry, and garnered them recognition as Best of House & Home for Landscape Design. We sat down with sales manager Ed Swietanski to discuss what goes into planning the perfect landscape design with flowers and plants that will provide years of enjoyment and appeal to a home.
What are the primary steps involved in planning a landscape design?
We first want to meet with the client at their home and walk through the property. We'll dis- cuss their vision for the space and bounce around ideas. This initial meeting should not be one-sided. We want the customer's interaction. It's important to know what they like, and probably just as important to know what they don't like. We're here to solve a problem, which might be adding curb appeal or replacing plants that have not grown properly. We'll put together a plan with materials we know will do well on your particular property.
How important is it for a client to have a budget?
We always try to get a budget beforehand. It helps us zone in on your priorities. We don't want to create a design only to find out it's outside your budget. We can still create something nice within the budget you give us. If you're getting proposals from different companies, I recommend giving them all the same budget and then comparing estimates to see what you're getting for that money.
What are some popular elements that can be incorporated into a design?
Our goal is to create visual interest throughout the year. We don't want to create a static landscape that never changes. We try to choose materials that will bloom at different times. You might have a rose bush blooming in the summer, but then in the fall something else is providing that life and color to the yard.
We're also doing a lot of hardscaping, replacing walkways with paver materials from Techobloc or EP Henry. LED night lighting is also another popular feature that is becoming more economical and adds visual interest at night.
How important is continuing education for your staff?
This is critical. The state of New Jersey man- dates landscapers take classes in order for us to hold our licenses. If you're applying pesticides or fertilizers or offering irrigation services—like we do—then you must have continuing education credits for the proper license. We make sure to maintain the integrity we have developed with the Gill's name.
What does it mean to be recognized as a Best of House & Home winner?
Getting recognized like this helps qualify what we do. Landscaping is one of the biggest investments you can make besides your house, and a poorly designed and executed landscape can make even the best home look bad, but a home that needs a little TLC can achieve great curb appeal with a well-executed landscape design. We stress to our customers that you get what you pay for, and we really pride ourselves in the quality of materials we use, and the ability to put them together in a combination that will look nice and give the customer the result they want. Being chosen for this award by the readers is a big deal to us, and only makes us want to get better.
Gill's Landscaping
Mullica Hill, N.J. | (856) 223-9770 | GillsLandscaping.com
Published (and copyrighted) in House & Home, Volume 20, Issue 2 (Fall 2019). 
For more info on House & Home magazine, click here. 
To subscribe to House & Home magazine, click here. 
To advertise in House & Home magazine, call 610-272-3120.