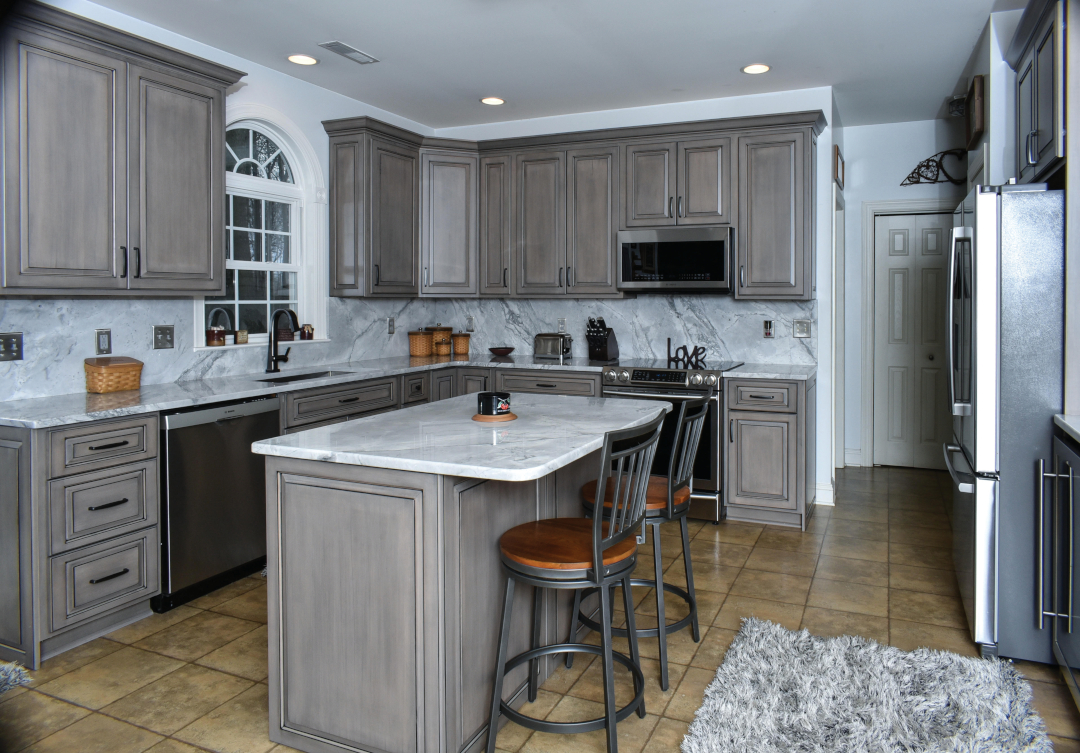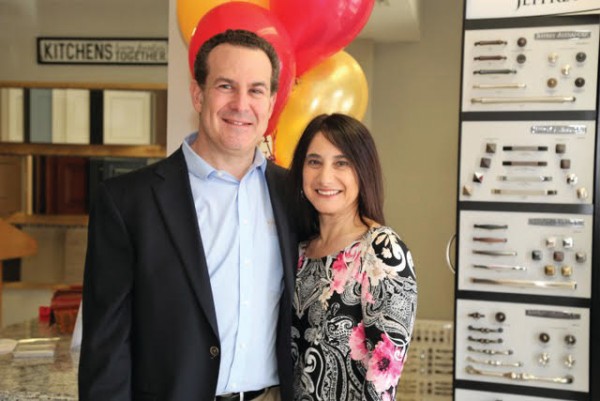 There is no question that the kitchen is the heart of the home, as it is the place where guests flock during a party, the family gathers for nightly dinner or spouses meet to discuss their day with each other.
Because of its significance, kitchen renovations remain popular as homeowners look to incorporate the latest styles or increase the functionality of the space. But hiring the right company to handle such an important job is critical.
Kitchen Tune-Up in Malvern—the locally owned franchise of a national organization with more than 150 locations—specializes in kitchen remodels of all sizes and strives to give its customers the highest quality in a timely and affordable manner.
 "We provide all of the options, including full-scale renovation projects," owner Jeff Toren says. "But we also believe you don't have to spend a fortune or be displaced from your home for weeks to get the space you've always wanted. "We believe in doing everything in the best possible way, with integrity, care and efficiency. We take the time to listen to our clients, and we take the time to do things right."
We recently sat down with Toren to learn more about Kitchen Tune-Up and the options available, from wood restoration to cabinet refacing and brand-new custom cabinetry.
Who is the ideal candidate for the services you provide?
Our customers range from those living in a small condo to those in a large home, so there is no ideal candidate. It can be anyone; it just depends on your kitchen and what you're trying to achieve. For example, some customers are changing the layout so significantly that they're knocking walls down and the whole function of the kitchen is changing. You also want new cabinets when your cabinets are low quality and the boxes are falling apart; refacing those boxes is not a good investment. In those cases, getting new cabinets makes sense. Otherwise, we can save you time, money and mess by refacing them and giving you the look of a completely new kitchen at half or a third of the price in three to five days. We also offer the "original tune-up," which will restore your cabinets if you have stained wood cabinets, but they just tend to be a little tired, have lost their finish and are looking like they need to be brought back to their former glory.
How does the process differ between restoration and refacing?
In restoration you're keeping everything. We're basically coming in and doing a deep clean on the cabinets, repairing scratches, doing color repair and putting new finish coats on. With refacing you get new doors and we reface the actual boxes with new end panels, new molding and veneer on the face that matches the doors. So it's a pretty big difference because you're adding new parts instead of just making it look better.
Tell me about your custom cabinetry if someone decides to go with a full renovation.
We have a full-time designer on staff who works closely with our clients to help choose the look, style and functionality to help provide the perfect design for your needs. We don't sell mass-produced cabinets; we measure and configure the cabinets to exactly fit that kitchen. Our designer will lay your kitchen out in a design software so you can see exactly what your new kitchen will look like before you place an order.
Why is your recently opened showroom beneficial for customers?
We opened our showroom last year and as far as I know we're the only one of our competitors who has a showroom like this. We have hundreds of doors; we have tiles for backsplash; we have hundreds of countertop options, from granite to quartz; we can show refacing and new cabinets. This allows us to work with our customers so they can physically see all of the material and make selections to fit their style.
Why should someone choose Kitchen Tune-Up over a general contractor?
We stand by our work and we have extensive reviews from our customers. We don't play games in the sales process and we don't employ high-pressure tactics. And I think the biggest difference over anyone else in the market is that we're a national franchise with over 150 locations, but I'm a local owner, so you have the best of both worlds. The national franchise allows us to have very strong buying power, so our product quality is incredible but at a price below a big box store or a lot of our competitors. We offer a really good value and the attention of a local ownership group. I'm involved in every project and very hands-on throughout the process.
Kitchen Tune-Up
Malvern, Pa. | (610) 421-4324 | KitchenTuneUp-MainLine.com
Published (and copyrighted) in House & Home, Volume 19, Issue 12 (June 2019). 
For more info on House & Home magazine, click here. 
To subscribe to House & Home magazine, click here. 
To advertise in House & Home magazine, call 610-272-3120.