First State Building & Design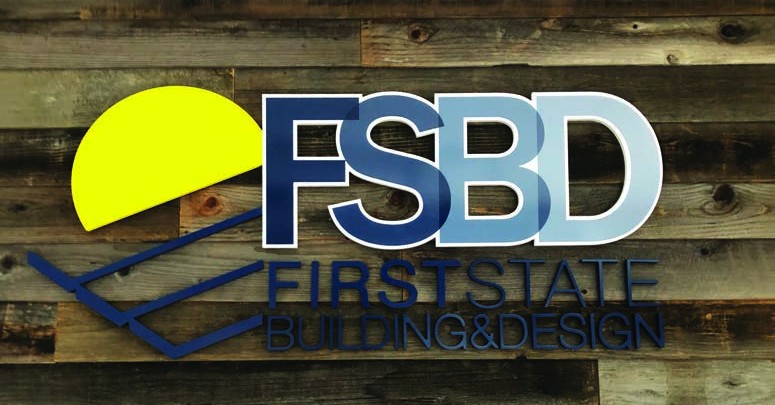 This time of year is the busiest season for home renovation projects. The warmer weather makes homeowners reconsider the style and layout of their homes as they begin planning for outdoor entertaining, graduation, birthday and family parties. We asked Joe Salvatore, president of First State Building & Design (FSBD), for his advice on the right way to approach a home remodeling project.
The FSBD team is made up of 10 craftsmen, two computer-aided design (CAD) designers, two field foremen and administrative staff members with more than 95 years of combined experience in building custom decks, patios, gazebos, pergolas, pool houses, kitchens, bathrooms, basements and outdoor living areas.
They understand that each project is unique, which is why they offer a tailored approach for every stage of design and construction.
FSBD recently moved into and began remodeling two buildings at 258 Wilmington Pike to use as a showroom highlighting new trends in home entertaining.
Why did you decide to create a new showroom in Chadds Ford?
After years of working with clients, we realized the value of seeing products in person when making important design decisions. It really helps our customers make the right choice on the variety of colors, stains and styles in wood, composites, flooring, stone, brick, cabinets and tile. The showroom also allows you to see  how different materials look together in a room or outdoor living area.
Who did you collaborate with to open the showroom?
We partnered with the area's leading distributors and manufacturers to bring examples of every project together. Whether it is a new deck, porch, hardscaping, pergola, kitchen, bathroom, updated windows or doors, we have design ideas and demonstrations for clients to view and touch in order to make the best decision for their home. We also decided to showcase an array of styles, from rustic to contemporary, traditional to modern, so there's something for everyone.
When will the showroom be open?
The team is currently busy working on both buildings to replace windows, doors, flooring and siding. They are also adding four display kitchens and an array of displays showing different  lines of products. The first building is expected to open this month and the grand opening will take place in the summer. Later in the year, we will unveil a new sunroom, patio, pergola and decking plan to showcase the latest in home design trends.   
What happens if customers are unsure about what to choose for their home?
Our indoor and outdoor designers will give you expert advice and guide you through every step of your planning to create your dream project. We assign every project to a manager who has both supervisory experience and ongoing training to be educated on the newest products available on the market. This allows us to steer a client's wishes in the correct direction that's right for their budget, home and style.
The same project manager will handle your project from beginning to end. Additionally, our team handles all preconstruction permitting and inspections, ensuring that you have hasslefree, no-worry construction.
What do you do if something goes wrong?
We take great pride in our work and aim for the very best, which is why we offer a limited lifetime warranty to supplement our suppliers' warranties. The FSBD labor warranty begins as soon as our projects are completed and exclude the abuse or misuse of materials.
Our warranty gives our clients peace of mind that every stage of the project will be completed in compliance with construction codes and guidelines. Many of our products and materials offer an additional limited lifetime warranty. The warranties for these materials may differ slightly by brand.
How are you different from other businesses in the area?
First State has grown from a small independent company to a full-service organization because we believe in investing in our employees. We hire and retain the best talent through generous incentives, ongoing training and opportunity for growth. Our team works together to create a cooperative environment that encourages a strong work ethic, ingenuity and responsibility.
Through our beliefs and in our practices, we dedicate ourselves to enhancing homes from the interior to the exterior, with the goal of becoming the premier building and design business in the Brandywine Valley. 
First State Building & Design
Wilmington, Del. | (302) 803-5082 | FSBD.co
Published (and copyrighted) in House & Home, Volume 19, Issue 11 (May 2019). 
For more info on House & Home magazine, click here. 
To subscribe to House & Home magazine, click here. 
To advertise in House & Home magazine, call 610-272-3120.