Inspiration for the Great Outdoors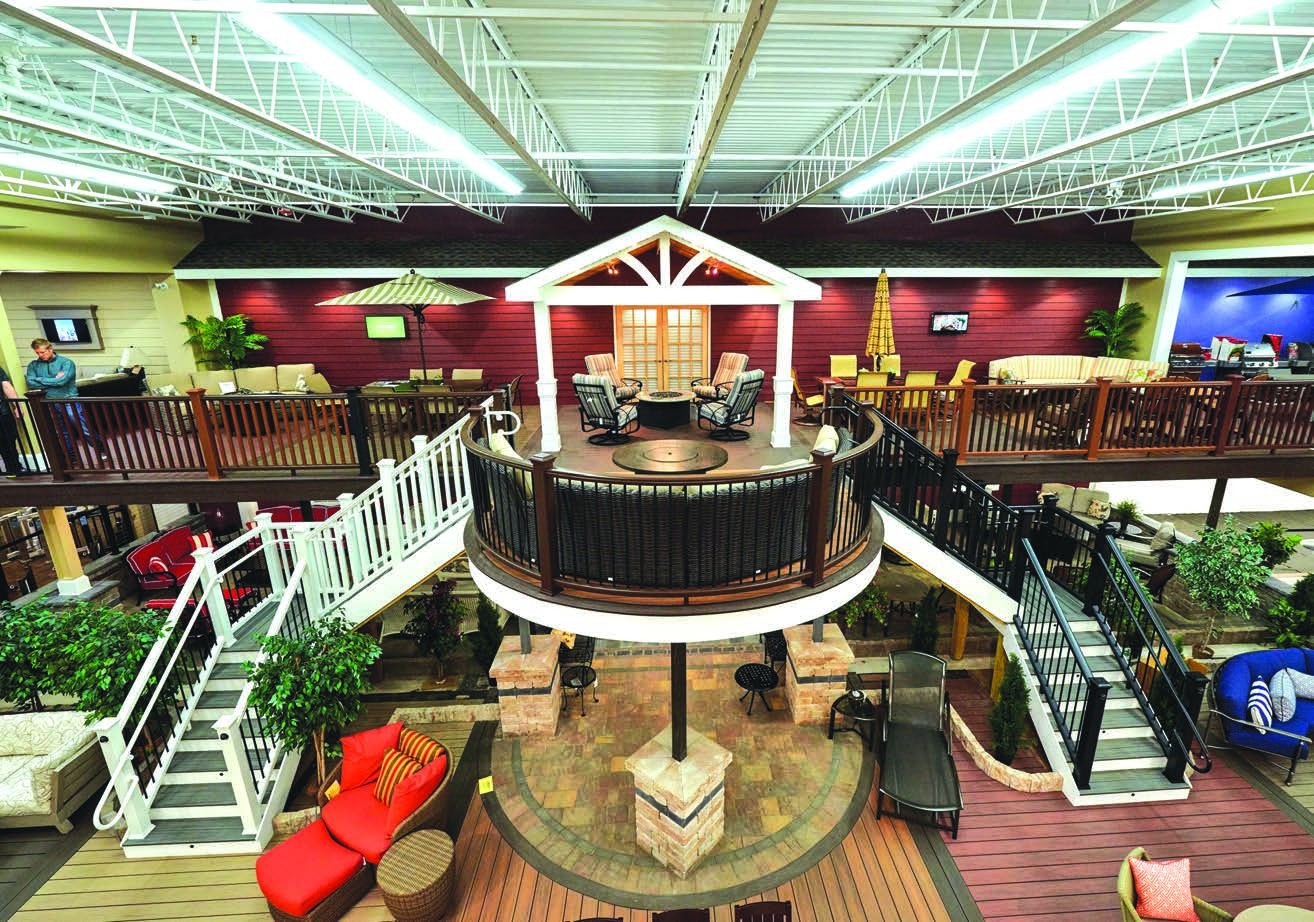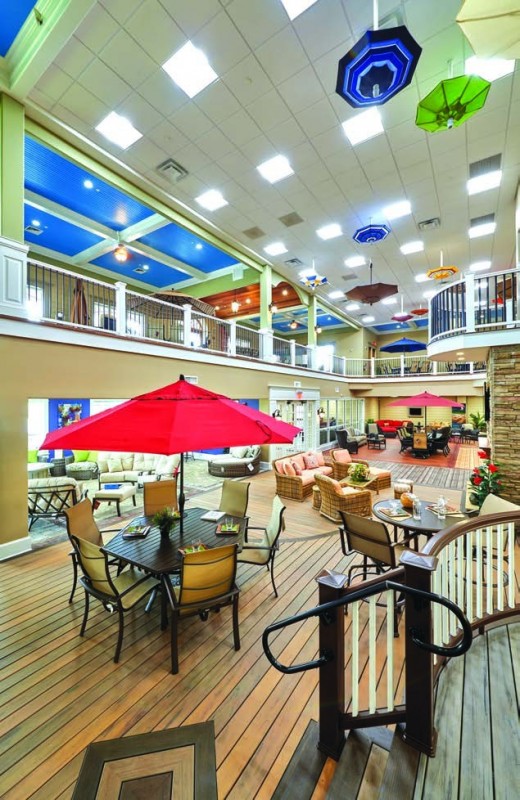 SOME OF US HERE IN THE NORTHEAST enjoy the changes that come with all of the different seasons, but others just don't want to deal with temperatures in the 20s or the threat of a blizzard every other week during the colder months.
For those who are counting down the days until spring, nothing beats the winter blues—other than a trip to the islands—quite like a visit to Sequoia Out Back's stunning showroom. It is the perfect spot to forget about the snow and slush on the ground, plan a backyard  oasis and daydream about the warmer days ahead.  
The 30,000-square-foot showroom has no comparison on the East Coast, and as impressive as it seems on the company website, it has to be experienced in person to get the full effect. That's why it comes as no surprise that some people journey hundreds of miles just to see it.
 "People will come to check our showroom out just for the experience," owner John Keller says. "There's nothing like it anywhere, so it's worth the trip for sure. No one who makes a long trip to get here is ever disappointed.
 "This is the best time to come see what we have to offer. This is when we have the most inventory  of furniture, and if you're building a deck or patio you want to give yourself enough lead time so you can enjoy it when the warmer weather arrives."
Keller has vast experience in the outdoor arena dating back to his days as a deck builder. In 1998, he opened Sequoia Supply— one of the premier retailers of decking and railing products in the country—and he added Sequoia Out Back 10 years later to offer everything imaginable for outdoor living.
That includes beautiful, high-end furniture from popular brands like Gensun, Tropitone, Winston, Lane Venture, Pride, Woodard and many more. Fire pits  and outdoor kitchens continue to be in demand for outdoor  living spaces, and all of the necessary components can be found at Sequoia, such as a full line of grills  and smokers. No outdoor space is complete without a shade element, and Sequoia has you covered  with pergolas that not only add relief from the sun but an  attractive design element as well.
Dozens upon dozens of displays are set up in the showroom complete with decking,  railings, furniture and a faux-blue sky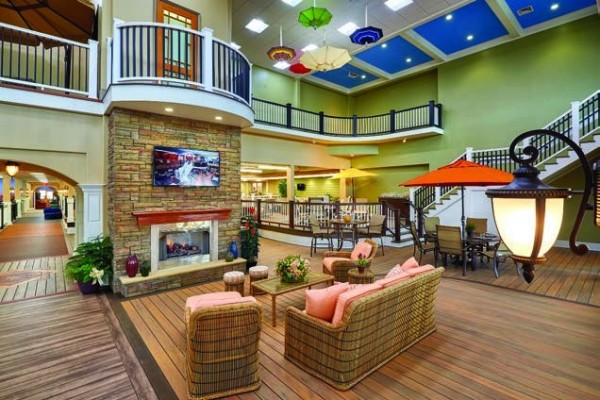 overhead to give customers a genuine  feeling about the products.
 "When we set out to build this showroom, our goal was really to make it life-like," Keller says. "The displays are the size of the decks you would build in your backyard so you can get a good idea of how it's going to look and feel on your own house. We also have all the amenities and furnishings once your deck or patio is finished."
Keller and his team have worked tirelessly over the winter to update all of the displays and ensure the latest and greatest products on the market are being showcased. In terms of decking, Sequoia works with all of the leading manufacturers—such as Trex, TimberTech,  Wolf, Zuri and Fiberon—who continue to develop different styles and dazzling col- ors. Keller is also excited about  the new composite boards being  offered that are closer in price to pressure-treated  wood. "Although it's the opposite  in this area, across the country pressure-treated wood is still by far the leading product used for decking," he says. "So Trex and TimberTech came  out with new composites at a lower price point that we have installed in our showroom.  In addition to being aesthet- ically pleasing, homeowners are drawn to these composites because there's a lot less maintenance than with pressure-treated wood."
Sequoia welcomes customers of every type, from those looking to start a DIY project to those who have been sent by their contractor to make product selections. A knowledgeable and friendly staff is on hand to answer any and all questions.
"It's not really a showroom for browsing," Keller says. "Most people need help and we are here to guide each one every step of the way. Backyards are big right now—everybody wants to be outside. We want to help them get the relaxing space they desire."
Sequoia Out Back
DeckSupplies.com
2420 Bethlehem Pike, Route 309 | Hatfield, Pa. |  (866) 650-DECK
Published (and copyrighted) in House & Home, Volume 19, Issue 11 (May 2019). 
For more info on House & Home magazine, click here. 
To subscribe to House & Home magazine, click here. 
To advertise in House & Home magazine, call 610-272-3120.