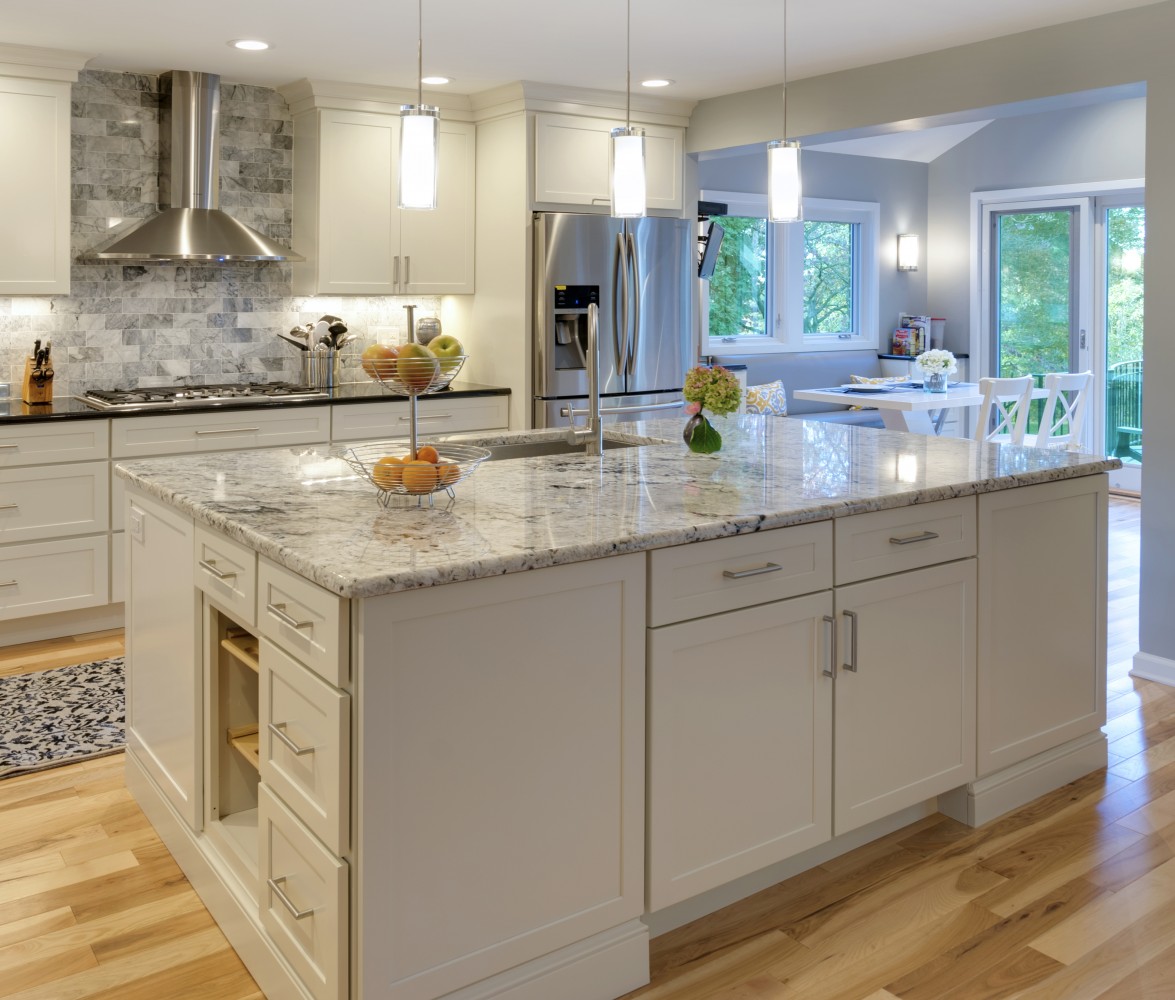 Main Line Kitchen Design founder and President Paul McAlary launched the unique concept of a streamlined kitchen design and cabinet dealership by establishing Main Line Kitchen Design in 2010. The company has grown to include five very experienced kitchen designers and offers eight nationally distributed cabinet lines.
McAlary is an internationally recognized authority on kitchen design who has won over a dozen local and national kitchen design awards. He is the creative force behind Main Line Kitchen Design's blog, which is read by more than 20,000 people each month and has been selected as one of the top kitchen design blogs in the world. Being a fierce advocate for design standards, ethics and transparency in the kitchen industry, McAlary is sometimes at odds with the kitchen design establishment. But as Main Line Kitchen Design's YouTube videos and blogs show, he still maintains a sense of humor about the profession he loves.
House & Home spoke with McAlary about the distinguishing factors of his business model and how they help clients maximize their space and budget to create a design they will love.
What is different about your business model?
Unlike full showrooms open to the general public, Main Line Kitchen Design works only by appointment. Appointments can be days, evenings and weekends in your home or in one of our office selection centers. Main Line Kitchen Design's unique business model eliminates the expense of staffing and maintaining a larger space open to the public. We pass these significant savings on to our customers. Main Line Kitchen Design's pricing for comparable products  is less than other dealers, even home centers like Lowe's and The Home Depot. Our customers also find it more convenient to design their kitchen with us.  
What is it about your design philosophy that sets you apart from others?
At Main Line Kitchen Design, we tell our customers that we aren't doing our job if we're not surprising them with alternative designs and materials. Many of our customers come to us believing that they know the floor plan and even the door style and color of the cabinetry that they would prefer. Sometimes they have even selected all their appliances. Most kitchen designers take the easiest path and give the customers what they want. The Main Line Kitchen Design mandate is that we are only helping our customers if our decades of experience translate into a better kitchen at a better price than they have come up with on their own.  
Main Line Kitchen Design customers begin their design process with a design that optimizes their space and budget. They work with their designer from this starting point and always end the process telling family, friends and even us, "You have to see my new kitchen!"
What steps can a customer expect in the process from consulting to completion?
The process generally begins with an initial phone conversation. We ask a series of detailed questions so that we can ballpark the complete costs of any renovation before we even begin. Following an initial in-home measure and an initial $150 deposit, which is credited toward cabinetry at the time of purchase, appointments involve viewing and modifying 3D design renderings on flat screen TVs and browsing through hundreds of sample door styles, finish blocks and sample cabinets in the lines we carry. During home visits we can bring samples, take measurements and make design changes on laptops. Following an addition- al deposit of $350—also credited toward cabinetry purchase—in a series of appointments, Main Line Kitchen designers guide our customers through each step.
In the end, how do you define a job well done?
Our customers define a job well done in the substantial number of glowing online reviews and stream of referrals we receive. Every accolade Main Line Kitchen Design receives is because we go the extra mile to provide the "best" kitchen.
Main Line Kitchen Design
Bala Cynwyd, Pa. | (610) 500-4071
MainLineKitchenDesign.com
Published (and copyrighted) in House & Home, Volume 19, Issue 9 (March 2019). 
For more info on House & Home magazine, click here. 
To subscribe to House & Home magazine, click here. 
To advertise in House & Home magazine, call 610-272-3120.