Save some green by going green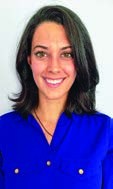 ORGANIC FERTILIZER: Rather than spraying synthetic chemicals that only feed the plant, organic fertilizers nourish your soil to strengthen your lawn and plants from the ground up. Healthy soil leads to healthy plants that can withstand pests and weather stress far better. The ability of your soil to break down the fertilizer nutrients is the critical component to how effective your fertilizer will be. Unhealthy soil that is unable to break down the fertilizer nutrients efficiently causes your fertilizer to run off. Not only does that negatively impact the environment, it negatively impacts your wallet! Applying fertilizer that washes away is a waste of money and time. Good quality organic fertilizers feed the mycorrhizae and soil microbes that live in your soil to keep it fertile and healthy. As you increase that community of superhero microorganisms, your soil will require less and less fertilizer and water to give you the same beautiful result. This will help you save money, time and energy in the long run. An organic program is a marathon, not a sprint, but as we learned from the tortoise and the hare—slow and steady wins the race. 
RAINWATER HARVESTING: Water is a vital resource we all need to survive, and it falls from the sky for free—why not capture it? A 2,000-square-foot roof can capture over 1,200 gallons of rainwater in just a 1-inch rainfall. Rainwater can be used to wash your car, water your lawn and garden, flush your toilet, shower, wash dishes and even be filtered into drinkable water. Rain harvesting reduces your water bill and the amount of stormwater that ends up in treatment plants. Another landscape technique used to manage rainwater is a gorgeous rain garden. Rain gardens are created to intercept stormwater runoff and allow that water to filter deeply into the soil rather than run down storm drains. Rain gardens are filled with native plants to your region, so they require very little maintenance while attracting butterflies and birds.
EDIBLE LANDSCAPING: Turn your traditional landscape into one you can feed your family with. Mixing edible and ornamental plants can lead to a stunning and colorful display that also puts fresh organic vegetables, fruits and herbs on your table! This Will  save you money at the grocery store and provide a fun, rewarding activity for you and your family to enjoy. There's no better feeling than sitting down for a meal where you can take pride knowing you grew many of the ingredients used.  It helps you feel more connected to your food and environment, while reducing your grocery bill. 
PERMEABLE PAVERS: Hardscapes are very popular and add outdoor living space, but did you know there's a way to add that outdoor space without increasing your home's impervious surface cover? The solution is permeable pavers, where rainwater is still able to penetrate and absorb into the ground rather than run off into the sewage system. Many regions across the U.S. are requiring stormwater management solutions and these versatile pavers can add a lovely patio, walkway and even driveway to your home. Depending on your region, permeable pavers can save you money on your taxes by reducing your property's amount of impervious surface, especially when a concrete driveway is replaced with a permeable surface.  
GREEN ROOFS AND WALLS: Greatly reduce your heating and cooling costs by adding a stunning, living roof or wall to your home or business. Green roofs offer protection from the sun which can increase the lifespan of the waterproofing layer of your roof up to 40 years longer than a traditional roof. Green roofs and walls can also bring you some extra peace and quiet by reducing sound transmission up to 40 decibels. Depending on your needs, these features can be very low-maintenance plants, or a functional garden. When it comes to eco-friendly solutions, there are plenty of options for home and business owners to become a little "greener" on any budget. There is no "Planet B," so why not become part of the sustainable future and make your wallet happy while doing so!
Chelsea Feast is in charge of Sales & Marketing for Elite Landscaping - "GO GREEN" division. Email her at CFeast@EliteLandscaping.com or call (856) 753-1944. Visit EliteLandscaping.com for more information.
Published (and copyrighted) in House & Home, Volume 19, Issue 5 (November/December 2018). 
For more info on House & Home magazine, click here. 
To subscribe to House & Home magazine, click here. 
To advertise in House & Home magazine, call 610-272-3120.