Fall in Love with your New Kitchen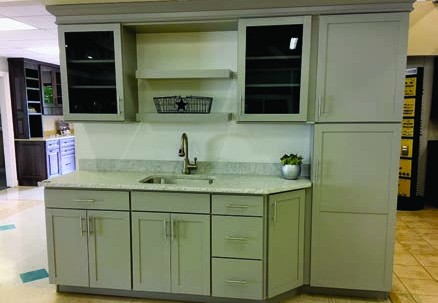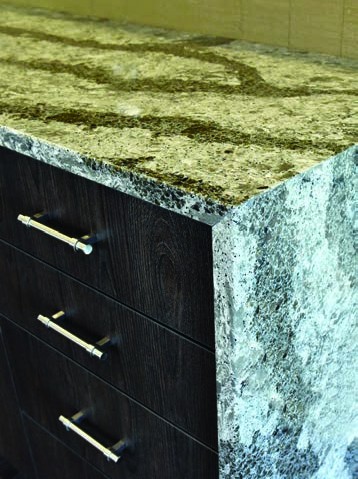 As summer drifts into fall, and you find yourself spending more time indoors, it's the perfect time to consider updating the inside of your home. Entertaining during Thanksgiving or over the holiday season? Then now is the time to stop dreaming and start renovating.
Picturing the finished result of your home renovation can be difficult and it might be a troublesome aspect of redesigning a new room. You want to make sure your dream kitchen, for example, looks and plays the part with a sleek design and functional cabinetry and storage space. What you've envisioned and what can fit in the allotted space you have in your home can sometimes be on opposite ends of the spectrum.
When you go to a professional for your home renovation, from the kitchen and bath- room to windows and doors, you trust the experts to bring your ideas to life. They ultimately  take a trip to companies such as Shelly's Design Center to find the best and most updated products for your home. And while Shelly's does still work closely with professionals, the one-stop shop now has a direct relationship with homeowners who want to take design into their own hands.
So if you are having trouble picturing the final product, taking the time to plan with Shelly's Design Center can help your visions become real, especially through use of their state-of-the-art design technology. 3D technology separates Shelly's and lets homeowners experience  the space before any permanent changes are made.
 "One of the key benefits we offer in the area is that we're able to use 2020 design technology to render a 3D version of a design," says Tim Krall, president of Shelly's. "We can take a homeowner's kitchen and then take our design proposal and transform it into a 3D rendering so a customer can put goggles on and experience the design in virtual reality before the actual design is built. They can interact with that space and make sure it captures their vision perfectly."
Shelly's planted its roots in Pennsylvania over 90 years ago, making it one of the oldest and largest suppliers of lumber, hard- ware, building materials and manufactured components on the eastern side of the state. In 2013, Shelly's joined U.S. LBM, a leading distributor of specialty building products, which combines the scale and operational advantages of a national platform with the best local companies in building products distribution.
Shelly's has always been the reliable source that large professional builders, design firms and private designers can count on when needing top-quality products, and Shelly's is now bringing its expertise and leading brands and products to homeowners, letting them shop at the same place as the area's top professionals.
 "On staff we have teams of designers that can work directly with homeowners to design their space, and we can help you find a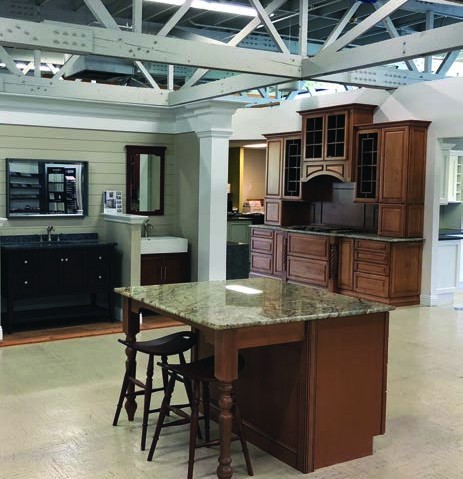 contractor or construction professional to do the installation  and renovation work, if you're looking for that," Krall says.   
Customers can actually experience the virtual products they've experienced in reality by way of the Design Center. "Our showroom space lets you actually touch, feel and engage with some of the add-on lifestyle features," he says. "If you want underside lighting or a USB outlet or concealed outlet or you want outlets inside the cabinets, you can see all of that, learn how it all functions and if it's right for your space."
The showroom is just a preview of Shelly's Design Center quality products—Andersen windows and doors, Therma-Tru, Empire Moulding & Millwork and AZEK decking and railing are among the top brands you can find inside the Design Center. The Design Center is functional and gives homeowners and professionals the inspiration needed for any project. The Perkasie location offers the usual kitchen and bathroom elements, but puts an emphasis on hardware elements from windows to doors.
 "We've been the trusted partner for building professionals in the area for decades and now we're excited to bring the products, technology, service and expertise we've offered to those professionals to homeowners and customers who are looking to improve their home and make their design dreams a reality."
Shelly's Design Center
(215) 257-6842 | ShellysSupply.com
Published (and copyrighted) in House & Home, Volume 21, Issue 2 (September 2020). 
For more info on House & Home magazine, click here. 
To subscribe to House & Home magazine, click here. 
To advertise in House & Home magazine, call 610-272-3120.