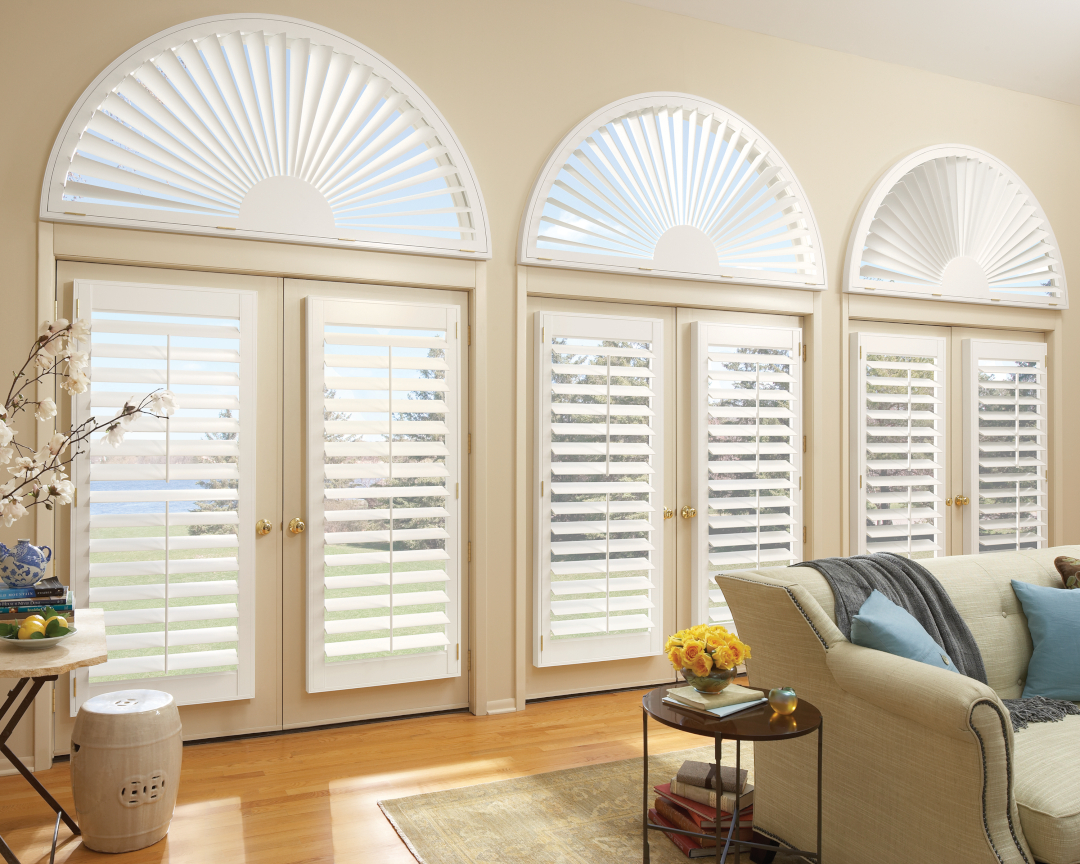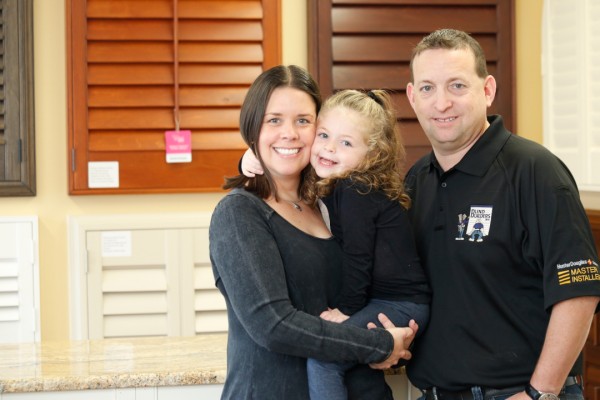 BRETT AND NIKKI RIEBER, OWNERS
Who founded the company and when?
Brett founded the company in 1989 as Custom Design Interiors. He changed the name to Blind Builders, Inc. in 1994.
What made you want to start or be part of this business?
Brett: I was a stock boy in a linen shop in Northeast Philadelphia that sold blinds and shades. They'd send me along on installation jobs, so I began installing at 14. By 16, I was driving their truck and going out solo on jobs. After high school, I saw so much potential for this industry—from both sales and an installation perspective. I was a natural entrepreneur, so this made sense. I began selling and making vertical blinds in my dad's garage. The rest is history.
Nikki: I married Brett in 2006 and I was working for the Eagles at the time. Although that was a "cool" job; I wanted to be married to my husband, not the team. Coming to work for the business seemed like a good idea but I was not 100 percent sure. After lots of contemplating and conversation, we decided to give it a go. Here we are 13 years later.
What makes your family business unique?
The business wasn't handed down to Brett; he started this on his own. People often assume  his parents or some other family members are in the business. I think that is something Brett should be proud of. Now all these years later, in our office, we consider each other our "Blind Builders family." Our team cares about the business as much as we do. We also care about each other, both personally and professionally. We are lucky to have that.
What are some challenges you've faced working with family members?
Our agreement from day one was "work stays at the office" and "home is home." Over the years, as the business and our lives have grown, it's become more challenging.  But we are both very aware of maintaining that balance, and I think we do a pretty good job—or at least we try!
What are the advantages and/or what do you find rewarding about working with family members?
The most rewarding aspect is that we are mutually invested and committed to the same goals, but in a different way than most households. It's a very fulfilling feeling to have that connection. I can't imagine our life if we didn't have this.
What is your favorite thing to do together as a family outside of work?
As a small family of three, we enjoy easy things like going out for dinner (and not having to cook). We also love everything Disney, from movies to artwork and visiting the parks. Brett and our daughter also have a mutual love for the Animal Planet show Tanked.
Blind Builders Inc., Feasterville, Pa., (215) 322-5855, BlindBuilders.com
Published (and copyrighted) in House & Home, Volume 19, Issue 10 (April 2019). 
For more info on House & Home magazine, click here. 
To subscribe to House & Home magazine, click here. 
To advertise in House & Home magazine, call 610-272-3120.