Idea Book—Kitchen Designs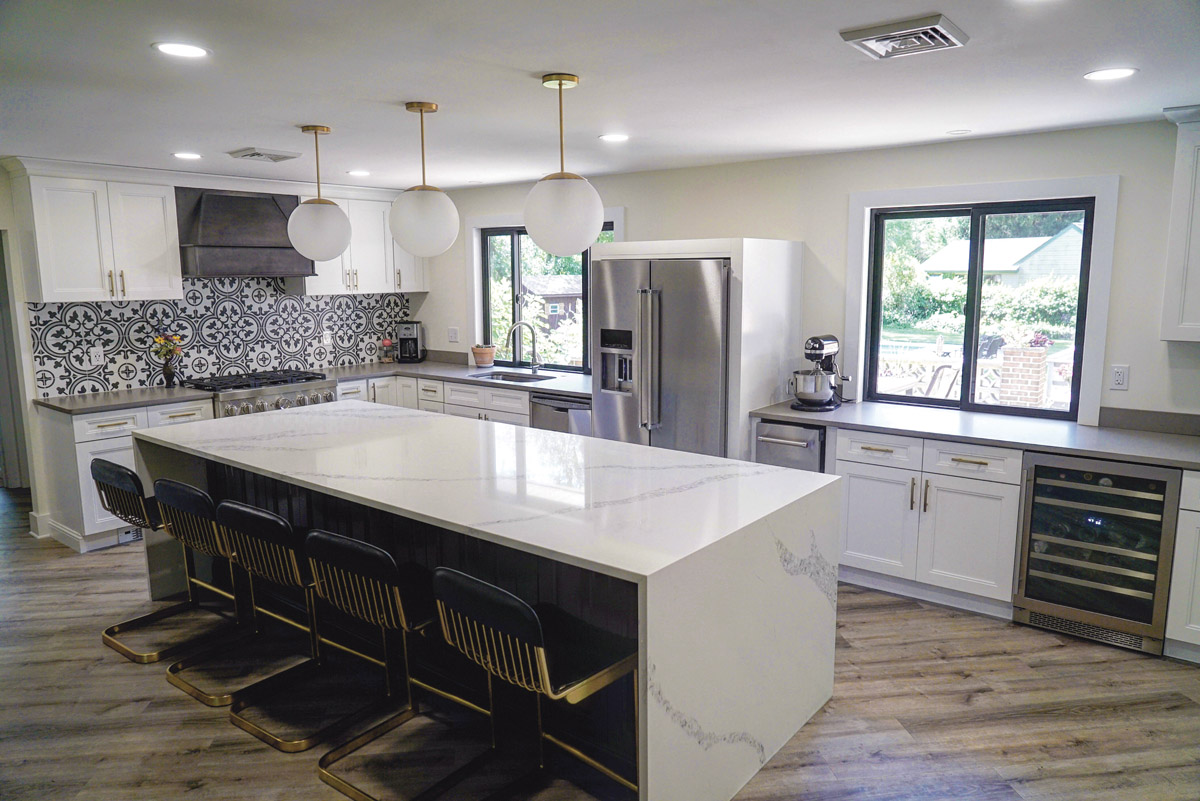 What makes you the best in your industry while separating you from your competitors?
This year we feel like our new showroom is going to be what truly separates us moving forward. The new showroom, with  more space for product displays and live product selections, compliments our process. Our design-heavy process created by Lou Amiano methodically leads homeowners through the overwhelming design process right down to the hardware that will go into the project. Our detailed design process helps to set our production team up for success. It also gives the homeowner a solid contract with pricing so there are no surprises or allowances to go over.
How does it feel to be recognized among House & Home's Best of Winners?
We feel accomplished. Lou and I have worked so hard to create unique processes for internal and external needs. When our clients recognize those efforts you gain a sense of accomplishment.
What keeps you motivated every day to do the work you do?
Our staff! We were once told we get too attached to our employees and need to step back from that. We never did. We are a small family-owned company. We are used to working together as a family unit and to be able to work that same way with our staff gives us the motivation we need to succeed for our "Team Amiano" as well as our clients. A lot of thought and hard work went into the new showroom. We partnered with our manufacturers and suppliers to bring a complete design experience to the public.
What do you find most rewarding about this industry?
The most rewarding thing is creating a finished product that is visually amazing and having the knowledge that people will go into that space and enjoy a new beginning in their home together.
Amiano & Son Design-Build
1637 Route 206, Southampton, N.J.
(609) 268-5923
AmianoAndSon.com
Published (and copyrighted) in House & Home, Volume 20, Issue 12 (July/August 2020). 
For more info on House & Home magazine, click here. 
To subscribe to House & Home magazine, click here. 
To advertise in House & Home magazine, call 610-272-3120.