Amiano & Son Construction, LLC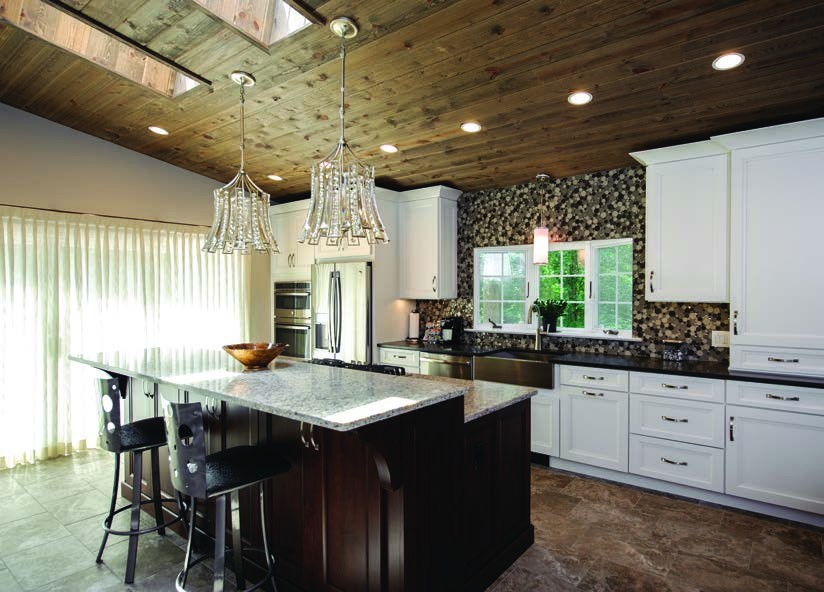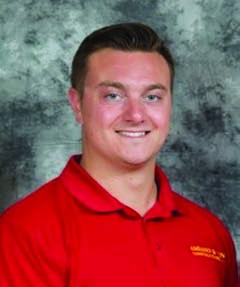 The heart of the home beats in the kitchen. It's where family gathers, parties occur and is usually one of the first spots you go to when you walk into your home after a long day. So when your kitchen has become dated, needs an upgrade or isn't functional for your growing family, you need a name you can trust that will understand exactly what you are looking for.
Insert: Amiano & Son Construction, LLC. A name that has been in the business for 50 years, Amiano is a national award-winning design-build remodeling company dedicated to family values, trust and quality workmanship. House & Home spoke with design-build specialist Joseph A. Clymer about what homeowners are currently looking for in their kitchens and why you should choose Amiano & Son Construction.
Open concepts are big with kitchens right now. Tell me about what you are seeing with your customers.
When I go out to an initial consultation with a client, there always seems to be a very common trait with them that the homes tend to be from the '70s to '80s time frame. Back then, everything was kind of separated by different rooms: dining room, kitchen, living room. People are trying to stray from that. A very big obstacle we are overcoming with people is we are taking down walls between the kitchen and dining room, extending the kitchen footprint into the dining room area so they get more of a livable  kitchen; larger island to accommodate more seating, larger peninsula  expanding countertop space.
What are the current trends homeowners are looking for when it comes to their kitchens?
Right now painted cabinets are very big. We do a lot of white painted cabinets, gray painted cabinets,  shaker-style is very big, clean lines, subway tile is very popular, and quartz countertops.
During the design process, how do you account for your customer's lifestyle?
Before I put any design together, I ask questions: What are they looking for out of the space? What is their main function with the kitchen? How often do they cook? Some projects,  the homeowner just wants to have a kitchen redone because it is the focal point of the house but they never use it. Other people, they cook and want to utilize different space pullouts, deep  drawers for larger pots and pans, etc. I encompass all of that into the design.  
What is the difference between quartz and granite countertops?
We have a lot of clients that are in their 30s with younger kids and the quartz countertops are a more durable, longer-lasting product that requires little to no maintenance. Whereas a granite countertop, you will have to seal it every year or so and it is more susceptible to staining which essentially comes with young children. There is a misconception between the two in terms of price points. A lot of people think that quartz is going to be the more cost-effective  option than the granite, in some cases it may be if you are a considering a high-level granite. But most of the time, quartz is  going to be almost double the cost of what a granite countertop would be.
What makes a kitchen trendy versus traditional?
This is one of our more common questions that we get asked. A lot of people always resort to HGTV as an example of trendy kitchens and they see things like white shaker cabinets and white clean lines—we are doing a lot of that right now. People always ask if that will still be in style 10 years from now. We do about 50 percent of the more on trend kitchens now and 50 percent of the more traditional types with stained wood, raised panel, granite countertops with a standard edge and a nice—but maybe not as busy—backsplash.  
Why should homeowners choose Amiano?
I always say the same thing when I am  asked this question: We are a full-service, design-build firm and what sets us apart is that we have the true family feel. We are in our third generation of the business. My grandfather started the company, my uncle became owner and now he and I work together coordinating everything with the projects. We never have a salesperson that is going to try and sell someone a kitchen. We are always going to look out for the best interest of the client and guide them in the right direction with any project whether it is a kitchen, bathroom or an addition.
Amiano & Son Construction, LLC
Tabernacle, N.J. | (609) 268-5923
AmianoAndSon.com
Published (and copyrighted) in House & Home, Volume 18, Issue 10 (April 2018). 
For more info on House & Home magazine, click here. 
To subscribe to House & Home magazine, click here. 
To advertise in House & Home magazine, call 610-272-3120.