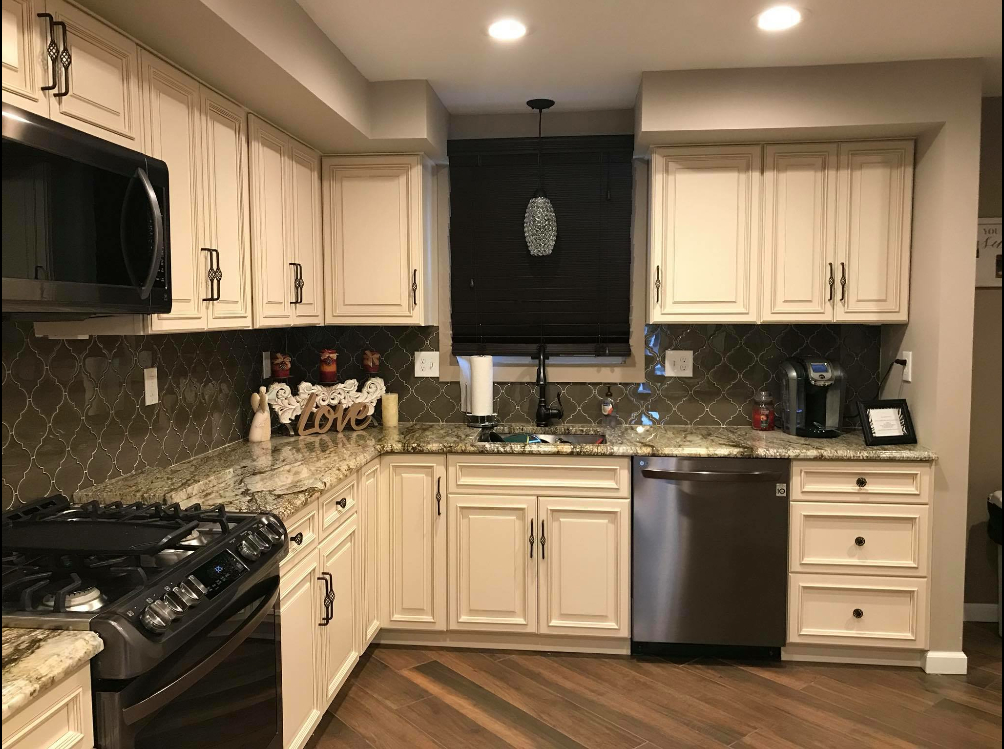 For nearly 50 years, Legends Home Improvements has been creating stunning outdoor living spaces for homeowners throughout Central Jersey, first under the watchful eye of founder Bill Lecorchick Sr. and now under the direction of his son, Bill Jr. While these award-winning projects provide their customers with high-end, custom decks to make memories with their families and friends from spring through fall, the problem used to be that the relationship between contractor and client would stop there, no matter how satisfying the experience and how beautiful the end result.
Over the past decade, however, the Legends team has puts its design knowledge and construction skills to work on the interior as well, offering homeowners its expertise for kitchen and bathroom remodels, basement renovations and additions.
"I want people to have a positive experience and then the next time they have a home improvement need, they call us first," Lecorchick Jr. says. "We can work on any part of the house and we're happy to help in any way we can. We have one customer who we have done 10 different projects for. First we did their deck, then we went back for the porch, the bathroom, the basement, and on and on. They even called me when they had a plumbing leak. I'm not a plumber, but I have one who I trust, so he went over and took care of their issue."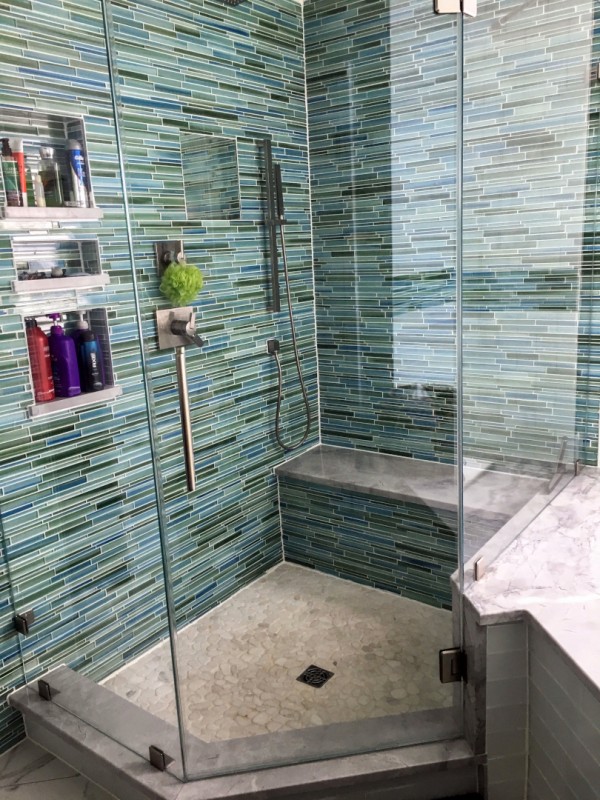 Like his father before him, Lecorchick is a straight shooter who is committed to being transparent from the first phone call with his customers about what to expect with price and time frame. He is accessible throughout every step of the process, since he is not only the owner of the company but also part of the crew that will complete the actual work.
"I work with one crew and I'm on the crew so I'm at the house every day," he says. "The same guy who sells the job is the same guy who builds it and the same guy who you talk to. You don't even have to call me, you just wait for me to show up in the morning and we'll go over any issues. A lot of times customers like to ask for things in the spur of the moment. Because I'm right there every day, it's easy to make changes." Lecorchick also collaborates with all of the related professionals, from electricians and plumbers to HVAC installers, to ensure they show up as scheduled and keep the project moving forward.
Since many houses in the area still have original kitchens from the 1970s or 1980s, homeowners are seeking an updated design. "They also want to make it look bigger and they want to get more storage out of it," Lecorchick says. "It sounds easy but it takes the right planning." The options for a brand-new kitchen are seemingly endless, and Legends often includes amenities like lighter cabinets, roll-out drawers for easy access to pots and pans, farmhouse sinks, low-maintenance vinyl floors that resemble hardwood planks and stone countertops.
In master baths, the large tubs are being replaced with walk-in showers featuring benches, rain showerheads, hand-held showerheads, massage jets and curbless entries. Double vanities, heated floors and even heated mirrors are other additions Legends can include in the design. "You can get as elaborate or as simple as you want," Lecorchick says. "It starts to look like a fancy hotel bathroom and it's just wonderful."
Another way Legends can help enhance the home is with a finished basement, whether it's for a home office or an area for the kids to enjoy. "Basements are untapped potential," Lecorchick says. "If you have a basement, it's a lot of room because it's generally the size of the house, and it's versatile. You can take part of it and make it storage for your Christmas decorations and winter clothes, and then you can set it up as a video game room or even a bedroom. Throw in a bathroom and it's just more living space."
No matter what part of the house a customer is calling Legends for, they are sure to get high-quality work from a trustworthy company. It's been that way for almost half a century, and it will be that way as long as Lecorchick is leading the operation.
"My customers like the fact that it's a family business," he says. "We've been around since 1975; we grew up here and we continue to live and work in this community. I get a lot of customers who were 10 years old when I worked on their parents' house and now they want me to work on their house. It definitely makes me feel old but it's also a rewarding feeling to help their family again."
Legends Home Improvements
East Brunswick, N.J.
(732) 955-6321
LegendsBuilt.com
Published (and copyrighted) in House & Home, Volume 22, Issue 1 (October 2021). 
For more info on House & Home magazine, click here. 
To subscribe to House & Home magazine, click here. 
To advertise in House & Home magazine, call 610-272-3120.