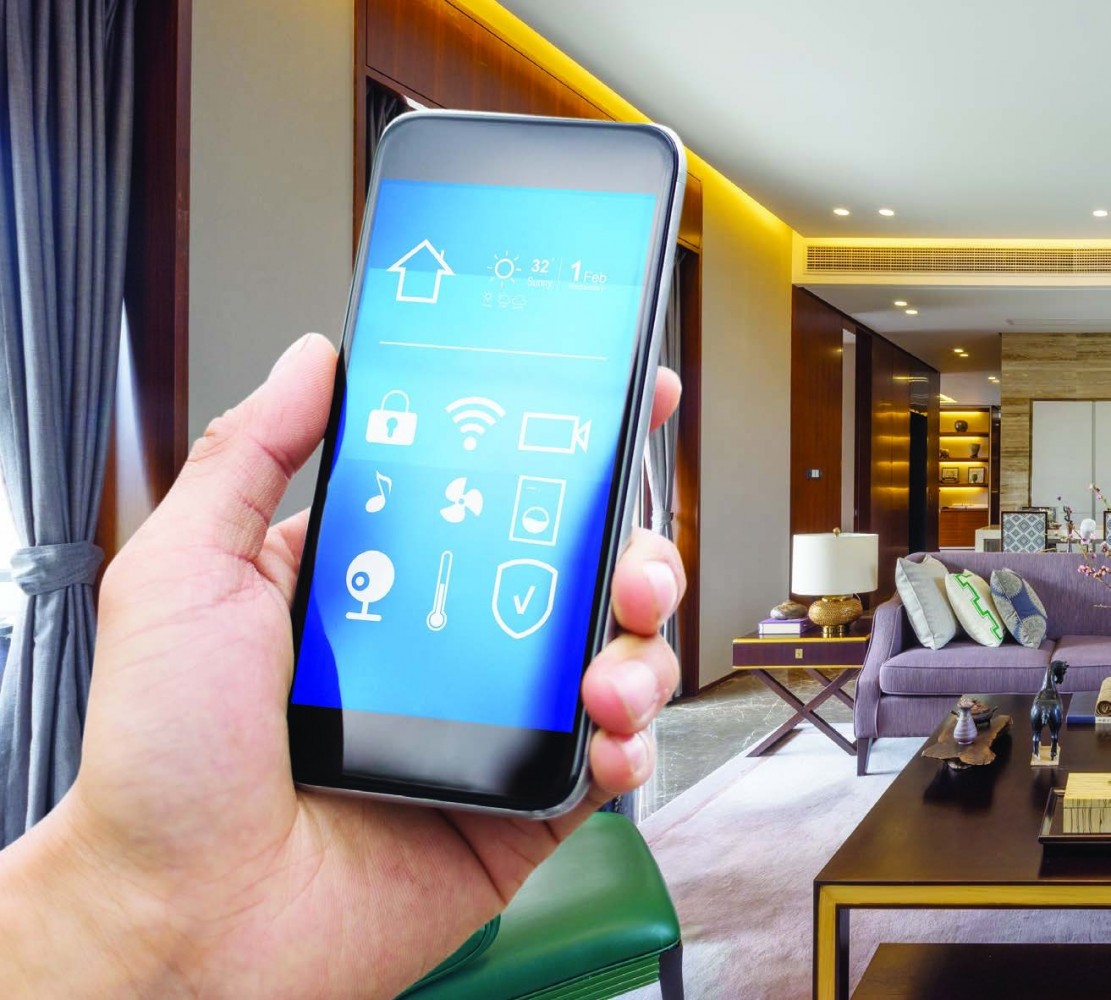 RECENT RESEARCH HAS SHOWN THAT "SMART HOME" TECHNOLOGY IS TAKING OVER— and it's really no surprise. Technology makes our lives easier in so many areas—from banking and billing, to making purchases and even everyday driving—there's no reason why we wouldn't want to incorporate more technology into our homes for the same reasons. With smart home technology, home- owners are finding that life at home is more convenient and more comfortable. Today's connected homes have everything from automated lighting to automated thermostat controls and more.
Potential Uses
"This past year we have installed a lot of multi-room music systems, lighting automation and whole-house WiFi systems," says Scott Leonard, owner of Valley Automation, which specializes in system integration for smart home technology. "There are a lot of frustrated homeowners who can't use their phone or iPad in certain areas of their home. So, making sure there is good coverage throughout the house is an important aspect of home technology."
Leonard says that some other home technology items they've been installing for homeowners are smart TVs and surround sound systems, handheld remotes, automated window shades, smart thermostats and door locks. Homeowners are looking for ease-of-use when it comes to these types of products.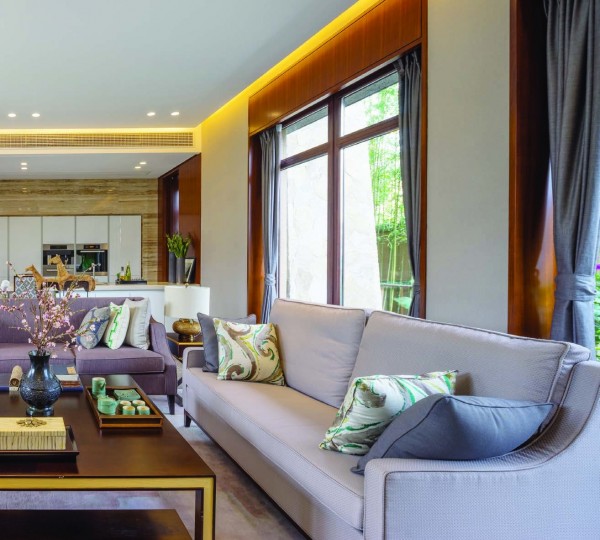 "Home automation can make life easier—from keeping an eye on your home when you are not there to playing your favorite music when you walk in the door," says Leonard. "Home automation can do things for you that you won't have to think about anymore. For example, setting the lighting levels for entertaining, instead of adjusting each dimmer to the right setting each time, can be programmed and recalled anytime with just one touch of a button."
While everyone can benefit from these types of technologies, those who are looking to "age in place" and stay in their homes as they get older are also finding great benefit from what smart homes have to offer.
 "Home automation, especially voice control, can be really helpful for homeowners who have challenges moving around the home, unlocking the door, adjusting the lighting or connecting with loved ones," adds Leonard. "Voice control probably has the greatest potential for homeowners going forward."
Smart Thermostats
Homeowners are also loving the smart thermostat options that are out there. Nick Van Horn of Binsky Home Service says that there is a rising tier of options, some more complex and more capable than others. While there's the ecobee, which is a more affordable option, there are other options, such as Nest, which are capable of doing more.
 "One of the top-tier options is the Lennox thermostat," explains Van Horn. "While Nest will notice that something is wrong and alert you there's a problem, it won't diagnose. But Lennox will note that something is wrong, email us and alert you where the failure is."
Van Horn also likes the allergy setting on the Lennox.
 "If there is someone in the house who suffers from allergies, this is a great feature," he says.
According to Lennox's website, its "Allergen Defender feature" monitors your home's air quality automatically. When it detects poor air quality caused by high levels of allergens, the system will increase fan speed to create more filtration, so you get cleaner and healthier indoor air.
Automatic controls are also a welcomed feature. Van Horn says that most people assume these are set only by time, but they can also be set by location. "You can set up an area—perhaps five miles from home—where when you cross that range, your AC or heating will automatically start up," Van Horn explains. "By the time you get home, it's right where you want it. Most people think you can only set a time but since people come home at different times, this isn't as useful. Setting it up based on location makes sure the timing is just right."
Remote monitoring of the temperature of your home is beneficial for so many reasons. George Watts, service manager for C&C Heating & Air Conditioning, says that his clients love the ability to "check in" on their home, even when they're not there.
 "I feel the benefit of installing a smart thermostat is that you are able to monitor your HVAC system via WiFi connection," he says. "You can adjust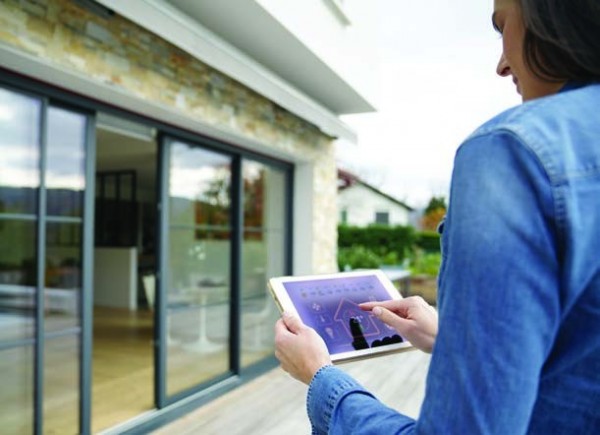 temperature settings remotely and even verify if your heat and/or air conditioning system is working while you are at work or on vacation. This capability is especially important to the 'snowbirds' that fly south to enjoy warmer weather during the winter months."
Watts adds that most smart thermostats offer seven-day programming with four options per day. And some even come with a remote sensor to help balance out areas of the home that may be too cold or too warm. Homeowners who decide to go this route may be pleasantly surprised by the savings—not just long-term, but some instantaneous.
 "You may be eligible for a rebate from your utility company for installing an energy saver thermostat," advises Watts. "Check with your electrical supplier for details."
Return on Investment vs. Return on Enjoyment
At the end of the day, incorporating smart home technology into your house is not just about saving money, it's about making life easier. That may make the "return on enjoyment"—that is, how much you enjoy your home—even better than the literal return on investment.
 "Home automation's return on investment is not something you can really calculate," says Valley Automation's Leonard. "Sure, you will save energy by dimming lights or adjusting the thermostat. But you can't really put a price tag on comfort, convenience and ambiance— and on the way that smart home technology improves your overall quality of life."
RESOURCES
Binsky Home Service
Piscataway, N.J.
(732) 810-0144
BinskyHome.com
C&C Heating & Air Conditioning
Souderton, Pa.
(866) 281-1303
CC-HVAC.com  
Valley Automation, LLC
Huntingdon Valley, Pa.
(215) 622-4915
ValleyAutomationLLC.com
Published (and copyrighted) in House & Home, Volume 20, Issue 4 (October 2019). 
For more info on House & Home magazine, click here. 
To subscribe to House & Home magazine, click here. 
To advertise in House & Home magazine, call 610-272-3120.