The Smart House on the Block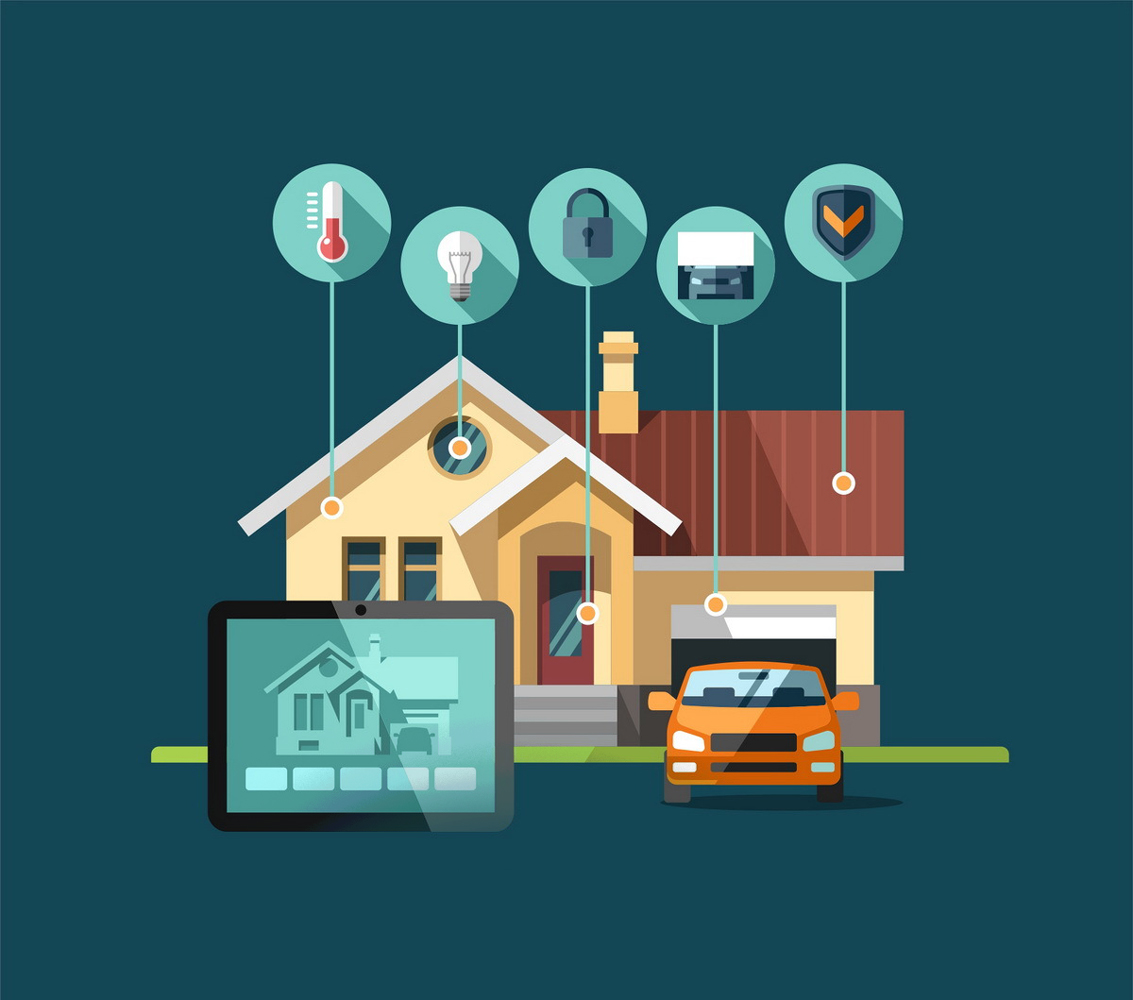 With each passing year, the everyday items around us are getting smarter. From our phones and watches to our thermostats and appliances, if it can be controlled by an app, then we want to have it. Home automation is one of the top areas where consumers are interested in having more technology, and according to a recent survey, it's not just to be ahead of the trend. Nearly 68 percent of those cited in a Scripps Networks Interactive survey say they would want smart home products that improve energy efficiency and save money.
House & Home spoke with several professionals who work hands-on with these technologies, and all of them agreed efficiency and money savings is a big motivator for clients. Read on to find out more about the prevalence of home automation around the home and where it might be headed next.
Practically Everything
One of the newest phrases being used by those who are tech-savvy is "the Internet of Things," or IoT. It might sound made-up, but it represents the internetworking of physical smart devices. While this phrase can encompass a wide variety of things, home automation is one of them, including lighting, heating, air conditioning, appliances, air purifiers and even smoke detectors.
"Home automation is becoming very prevalent and more affordable to the average consumer," says Neil Wiessler of Shore Sound and Cinema. "With everything from refrigerators to thermostats becoming network (cloud) aware and new technologies like far-field voice recognition in high demand, the IoT is exploding. Sooner than later, more and more devices will be able to communicate to other devices and everything will connect back to the consumer."
Wifi thermostats were among some of the earliest to enter the home automation market and have been some of the easiest to learn. "Wifi thermostats are popular, effective and simple to operate," says Joe Simone of The Insulation Heating & Cooling Group. "You can control them with your smartphone or tablet from anywhere. If you're having dinner with clients after work, you know the heat doesn't need to come on until you're home, so you can manage that. And for people with Shore homes, with kids and friends coming and going, you can check on the temperature remotely to make sure it's not constantly running when no one is there."
In this way, people do end up saving money because of the control they have remotely. The ability to monitor from afar and adjust when there is a change in your typical daily schedule prevents the system from wasting energy and lowers your bill. However, consumers do have to put out a little more up front for these systems.
"They are more expensive because of the technology involved, but you're paying for that lifestyle aspect, and being in control," Simone says. "Sort of like getting an automatic starter in your car. It's more money but it's worth it."
Al Nasser, owner of Prestige Audio & Video, says the technology is spreading to other spots of the home and his company can automate it all. "We do lighting, garage door openers, security cameras, home audio and video, door bells," he says.
"It all depends on what the customer wants, how basic, but they can get the latest technology without spending a boat load of money. A lot of people think it will be more expensive to go to an independent business to have this technology installed, but we can do the same things but with more customization and options than a large retailer."
Wiessler says Control4 is a system that allows homeowners to control all of their automation from one place. "Our go-to product is Control4, which gives us and our clients the flexibility to start small and scale up as necessary or start big and still be able to scale as the customer's needs change," he says. "With Control4 they can see the temperature at their home, check the cameras, see the status of door locks and check to see if someone forgot to arm the alarm system, or see if the lights were left on, all from a single app on their phone."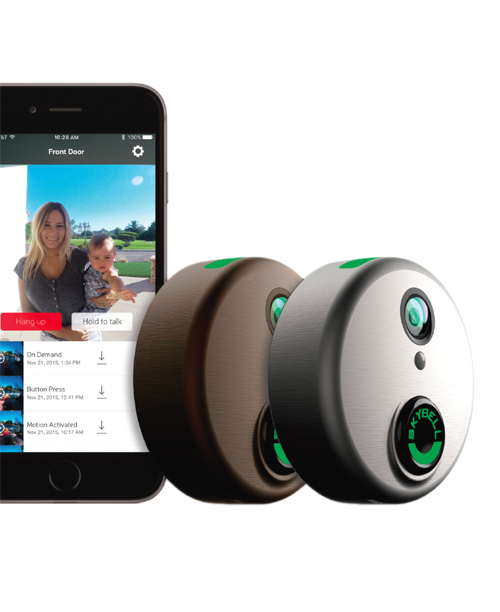 Wiessler touches on another important aspect of home automation: safety. Whether it's cameras like the Nest, smart smoke detectors like ones offered by Birdi or Nest Protect or a smart doorbell like SkyBell, the ability to set up alerts on your phone for security and peace of mind is drawing more homeowners to these products.
Andrew Thomas is the co-founder of SkyBell, a smart video doorbell that allows you to see, hear and speak to the person at your door, whether you're home or not. "SkyBell helps parents and homeowners enjoy a safer home by allowing them to see who's at their door from a smartphone," Thomas says. "When a visitor presses the button, SkyBell HD sends live HD video to a user's smartphone."
The device is a one-time fee of $199, and there are no charges for the app or monitoring. "Our goal is to make safer homes and neighborhoods, starting at the front door," says Thomas. "We've already helped customers prevent break-ins into their home while they were gone. It's incredible to think that our product is keeping families safe. One customer even stopped a burglar from entering her home while she was traveling in Europe. That's incredible. I'm motivated by our opportunity to truly make our communities safer."
Future Growth
According to those we spoke to, we have only dipped our toes into the market of home automation.
"The smart home will see rapid growth over the next couple of years. We are at the very beginning of this market. To compare it to social media, we're at the point when Friendster still existed and Myspace was a leading platform," says Thomas. "Consumption will be driven by the purchase of individual products that provide real value and smart home security solutions like Alarm.com and Honeywell."
Wiessler points to voice recognition as the next frontier. "Voice recognition is where everything is heading. It used to seem so Star Trek, so far away, but it's here and it's getting better and better," he says. "Companies like Comcast have a voice controlled remote, and the Amazon Echo or Google Home are in high-demand. Even kids can use it."
The more it grows, the more affordable it will become, says Nasser. "Technology is getting affordable, and it's user-friendly. I think we're going to see the masses jump in on this trend."
SMART STUFF
Would you want these intelligent items in your home?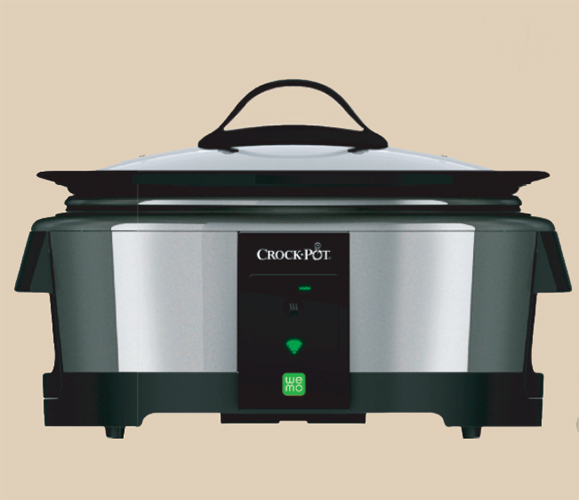 Crock-Pot Smart Slow Cooker
Check the status of dinner, change the cooking temperature or turn the appliance off with this WeMo enabled time saver.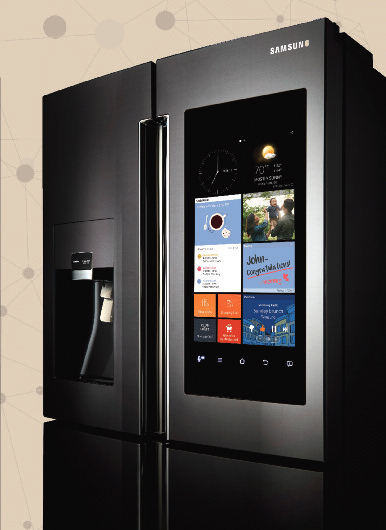 Samsung Family Hub Refrigerator
You'll never forget if you need eggs at the grocery store thanks to this smart fridge that takes a picture of what's inside every time the door closes. It even plays TV, streams music and displays pictures, calendar reminders and notes.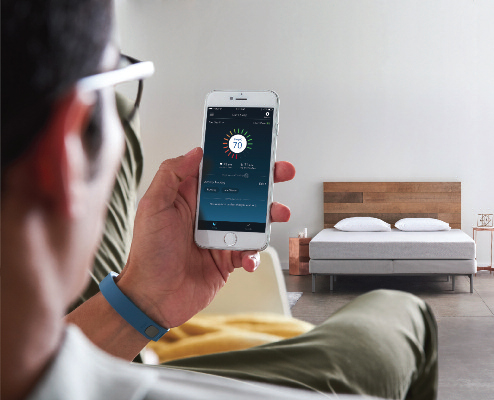 The it bed by Sleep Number
Want to know how well you're sleeping? This bed will tell you through integration with health and sleep environment apps to tell you if you should adjust the settings or room temperature for a better night's rest.
RESOURCES
The Insulation Heating & Cooling Group
Hammonton, N.J.
(609) 704-7040
TIGNJ.com
Prestige Audio & Video
Pompton Plains, N.J.
(973) 988-0303
PomptonPlainsHomeTheater.com
Shore Sound and Cinema
Margate City, N.J.
(609) 541-2174
S2Cinema.com
SkyBell
SkyBell.com
Published (and copyrighted) in House & Home, Volume 17, Issue 7 (Special Edition Spring 2017).
For more info on House & Home magazine, click here.
To subscribe to House & Home magazine, click here.
To advertise in House & Home magazine, call 610-272-3120.