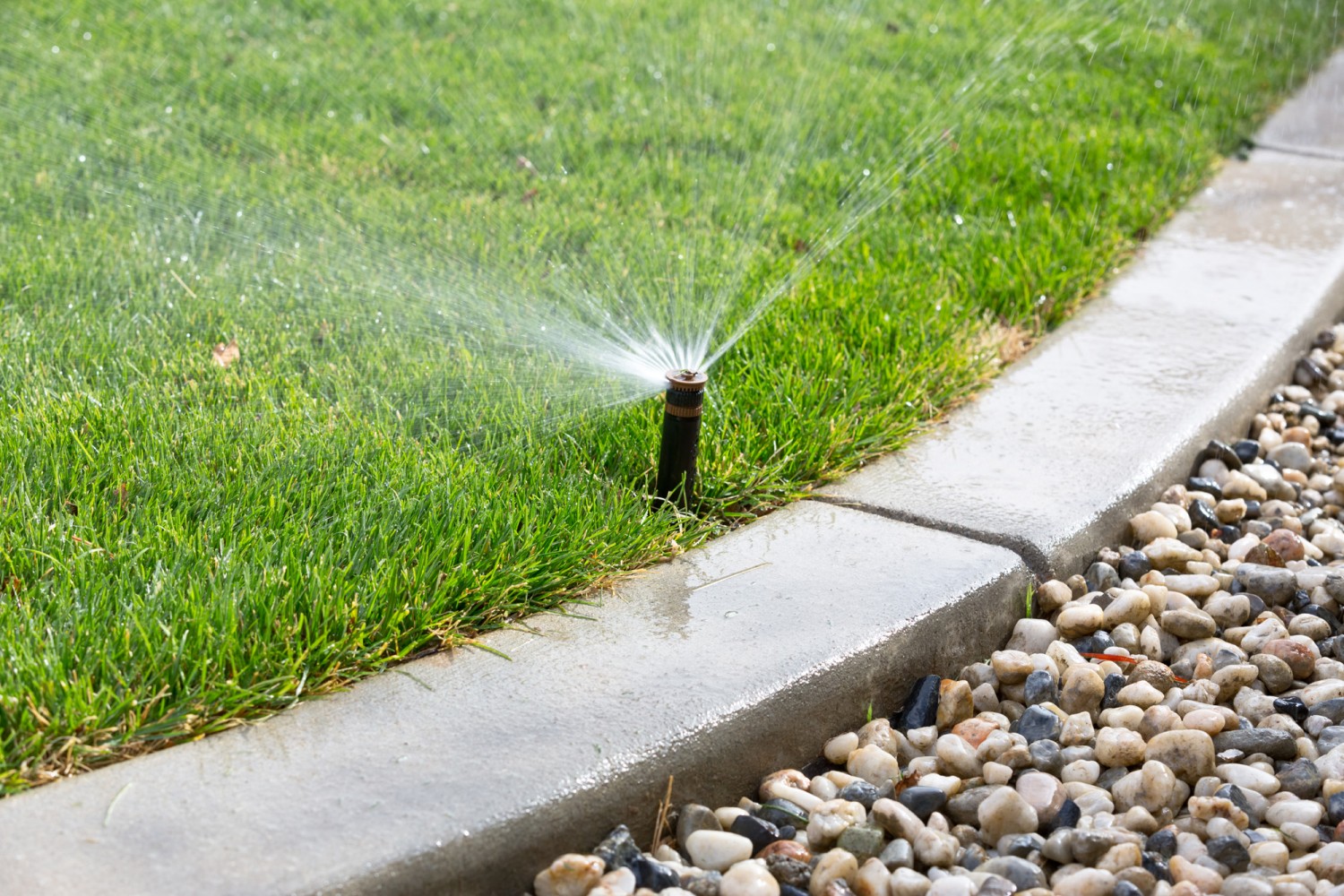 Gone are the days when a hose and sprinkler set were the best way to water your lawn. These days, homeowners are investing in the newest irrigation technology that will keep their lawn looking lush while also saving water.
There are many new technological advances in the irrigation industry, says Ken Scherer, owner of Hillsborough Irrigation & Landscape Services. If home- owners are getting a brand new system, they'll likely be surprised how far the industry has come.
"Most of the new advances have to do with Wi-Fi or blue- tooth technology controllers so that when homeowners are at work or away from home they would be able to turn their sprinklers on or off or adjust the schedule remotely," Scherer says. "Personally I don't see this as the most important advancement, but some people do want to have that ability."
What Scherer believes to be the most important advances today are the ones that help conserve water.
"Water conservation should be everyone's top priority—especially the irrigation contractor and the homeowner," Scherer says. "The Southwestern United States—in particular California—has been going through a terrible drought these past several years. Those of us who install irrigation systems and those who own one should really make sure the systems are used wisely and only as needed."
While installing a new irrigation system may seem counterintuitive to the idea of conserving water, the truth is that an efficient system will definitely save water as opposed to the old garden hose method or an outdated system. New technology ensures that lawns are only watered when they need to be. With an efficient system, the water is also more evenly distributed and better absorbed.
Keith Haitz, owner of Hydro-Green, says that one of the biggest water wastes is an old system that wasn't installed properly. Leaking heads, water spraying the sidewalk and other issues lead to a lot of waste.
"The biggest benefit of having a new system—one that is installed properly, I need to add—is that it will water at the appropriate times and much more efficiently," Haitz says. "You will also see a big difference in the lawn once you have an irrigation system as opposed to trying to do it yourself with a hose."
Among the new technology on the market, Scherer says that the Irritrol Company makes a product called the Climate Logic Weather Sensing System.
"I like to refer to this system as a 'rain sensor on steroids,'" Scherer says. "The Climate Logic not only has a rain sensor built in but it also measures daily temperatures and solar ray intensity each and every day. Plus it uses 40 years of historical weather data for your zip code to adjust the watering program each and every day. After every day's real time and historical data calculations, the Climate Logic will revise the watering schedule for the next day."
Scherer says it's as though you are changing the schedule yourself every day according to the daily watering needs of your lawn and landscape. As a result, it's a good way to save water while also keeping your lawn and landscape healthy.
Haitz adds that there is new interest in different types of systems and nozzles. Drip irrigation, for example, has recently gained some traction with some homeowners. This is a form of irrigation that allows the water to drip slowly into the roots of the plants (it's installed underground) through a network of valves, pipes and tubing. As a result, very little water is lost through the runoff or evaporation.
Converting from spray heads to MP Rotators is also more efficient, says Haitz, and can save as much as 20 to 25 percent of water. MP Rotators are a hybrid type of nozzle that applies water at a slower rate. This slower rate allows the soil to better absorb the water, thus producing much less waste.
The bottom line is that talking to an expert can help you save water on your monthly bill, along with doing your part to conserve water. In the end, it's a win-win.
RESOURCES
Hillsborough Irrigation & Landscape Services
Hillsborough, N.J.
(908) 359-1898
HillsboroughIrrigation.com
Hydro-Green
Marlton, N.J.
(609) 714-2223
Hydro-Green.net
Published (and copyrighted) in House & Home, Volume 16, Issue 12 (June, 2016).
For more info on House & Home magazine, click here.
To subscribe to House & Home magazine, click here.
To advertise in House & Home magazine, call 610-272-3120.