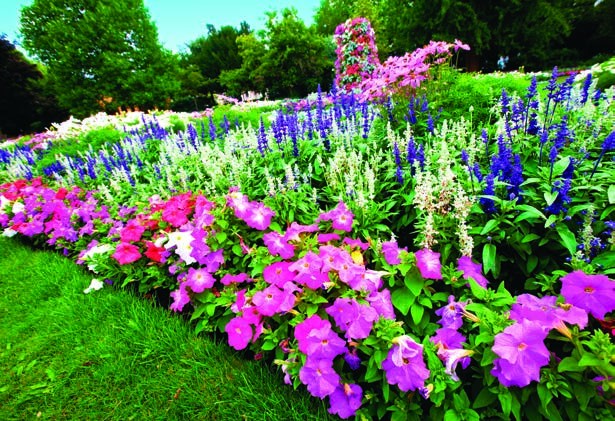 By Kaytlyn Mroz
Let's face it; some of us weren't born with the gift of a green thumb. We don't know how to keep our office plants alive let alone an entire garden. And with the spring season just around the corner, it might be worrisome for those of us who are afraid to see what is beneath the melting snow. Luckily our area is filled with talented landscape professionals who can not only keep your garden alive, but lend a hand in maintenance and designing the yard you've always wished for.  
House & Home spoke with area professionals about the concerns homeowners are raising about their landscapes, the maintenance services  available, popular projects home- owners are requesting, what's on trend for 2018 and—most importantly—how to choose the right professional for the job.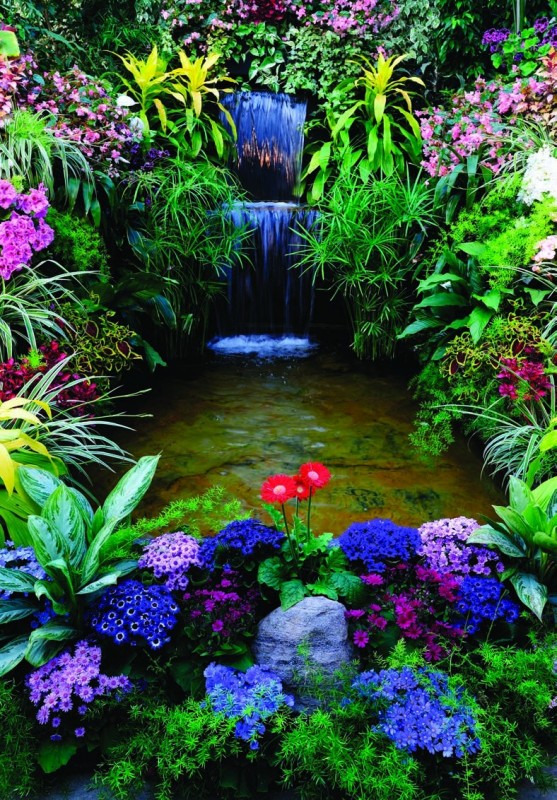 ADDRESSING YOUR CONCERNS
As landscape professionals, our experts tell us that hearing what issues homeowners are having within their existing landscapes is a key factor in creating a calm and enjoyable space. Tammy Panetta, of D. Panetta Contracting, says the common issues they hear from homeowners are "I don't get enough use out of my yard," "I want more of an outdoor living feel with a fire pit or sitting area" and "I want to make my yard more usable."  "People are looking for ideas to improve their yard and make it more accessible for outdoor living," says Panetta. "Our company can bring it to life by doing a 3D design  on their yard and [installing it]." Another concern homeowners may have might be specific to a plant in their landscape.  
 "A homeowner may call in with a potential  problem with trees or shrubs in their landscape," explains Sam Waddell, president of SLS Landscaping. "One of our landscape professionals will talk with them about what they are experiencing and schedule a time to visit the property to inspect the issue. We would then offer a proposal for a remedy to the problem found."
MAINTAINING THE BEAUTY
If you are a busy person, even the simple task of cutting your lawn could be eating up valuable time, which is why our landscape professionals include maintenance services to make your outdoor life just a bit easier.
 "Our most common residential services include weekly landscape maintenance including mowing and fertilization, and tree and  shrub pruning and shaping," says Waddell. "We also offer a comprehensive package we call our 'Estate Maintenance Program.' This program is comprised of a combination of landscape services where the homeowner can rely on one company to handle all of the needs of their landscape to keep it thriving and healthy."
Dennis Nucifora, general manager at Eaise Design & Landscaping, says even the basics of lawn maintenance are taken seriously within their company.
 "We began [our business] by cutting lawns a long time ago—for over 25 years," says Nucifora. "As basic as that is, it is something we take pride in and get complimented on all the time."
Most landscapers offer the gamut when it comes to maintenance services; just ask Michael Pasquarello, degreed landscape architect at Elite Landscaping.
 "We have found that when a single professional is responsible for every facet of your outdoor landscape space, services can more quickly and efficiently be completed," Pasquarello explains.  "Weekly lawn cutting, weeding, fertilization, pruning, cleanups, mulching, lawn renovations and tree/shrub care can all   be scheduled out  for the season and performed at the ideal times."
POPULAR PROJECTS & UNIQUE TRENDS
With the new outdoor season almost in reach, Pasquarello says each year their clients are requesting  outdoor entertainment spaces more and more.  
Randell Spackman, owner of Thornbury Services, agrees with Pasquarello.
 "We are seeing a lot of interest in outdoor media. Whether it is outdoor speakers and stereo systems that are integrated, smart outdoor lighting that can be changed with a phone application  to turn them on and off or outdoor TVs," says Spackman. "Entertainment is becoming very big. People want to live outdoors, but  they want all of the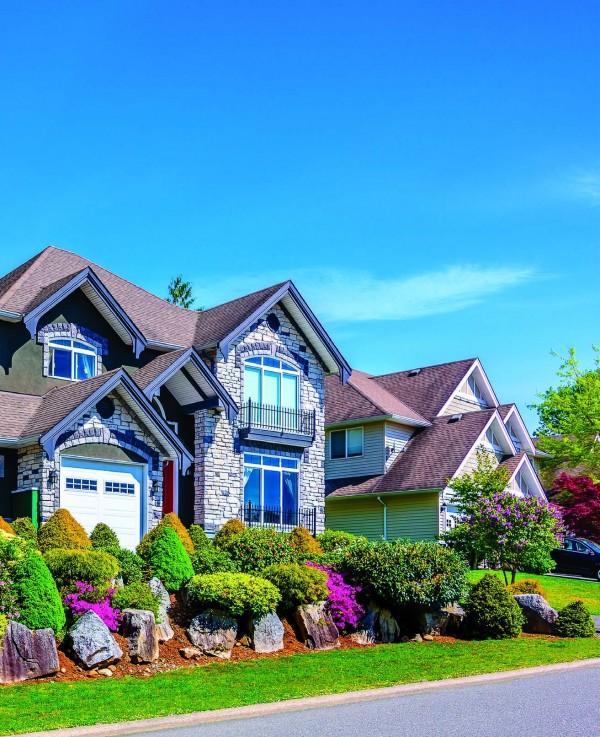 fanfare of the indoor environment. We are really just creating the entire experience in a new theater." Water features are also high requests  from clients according to Chris Bianciella, president of K & C Land Design & Construction.
 "We are getting a lot of water features with gardens behind them," says Bianciella. "They are taking the shape of natural ponds and planting around those ponds and in the pond. It's a feature that is being thrown into these projects."  
While Bill Howard, manager of The Paver Doctor, says their clients are requesting patios, fireplaces, fire pits and outdoor kitchens, the unique trend in stone pavers is what is unique for the upcoming season. "People are starting to go with natural stone pavers versus man-made," says Howard. "It's a better paver, a much better product, more beautiful, easier on the feet and stays cool. There's so many reasons you should do natural stone pavers over man-made."
FINDING  THE RIGHT PROFESSIONAL
As a homeowner, you might be thinking the more help the better will lead to a beautifully crafted landscape, but choosing one professional  for the entire job is more beneficial. Too many green thumbs in one landscape can create confusion and a project that is parallel to the homeowner's vision. 
Bianciella says the ideal professional will not only design  the landscape of your dreams, but build it.  
 "You will have someone who knows how to build, designs  the layout in the yard according to the right sun patterns,  soil conditions, architectural  aspects of the house in the backyard and knows how the plants would relate to all of these features in the yard," explains Bianciella. "And they can install what they design." Nucifora says he knows what it is like to be a homeowner look- ing for professional help around the home.
 "I'm a homeowner and I don't like chasing around contractors," Nucifora says. "When you  call us, we will be there within 24 hours, present a quote and  finish your job in a timely manner at a fair price. If you get a bad feeling about a contractor—run  away and find another who is professional, available and has been in the business for many years."
RESOURCES
D. Panetta Contracting LLC
Randolph, N.J. | (973) 659-9374
DPanettaContracting.com
Eaise Design & Landscaping Inc. 
Multiple locations in South Jersey
(856) 428-7769 | (856) 740-2900
Eaise.com
Elite Landscaping
Berlin, N.J. | (856) 753-1944
EliteLandscaping.com
K & C Land Design & Construction
Vauxhall, N.J. | (908) 769-7283
KAndCLandDesign.com
The Paver Doctor
Berlin, N.J. | (856) 210-6843 
SLS Landscaping, Inc.
Lumberton, N.J. | (609) 518-5263
SLSLandscape.com
Thornbury Services
West Chester, Pa. | (610) 793-2933
ThornburyServices.com
Published (and copyrighted) in House & Home, Volume 18, Issue 8 (February 2018). 
For more info on House & Home magazine, click here. 
To subscribe to House & Home magazine, click here. 
To advertise in House & Home magazine, call 610-272-3120.