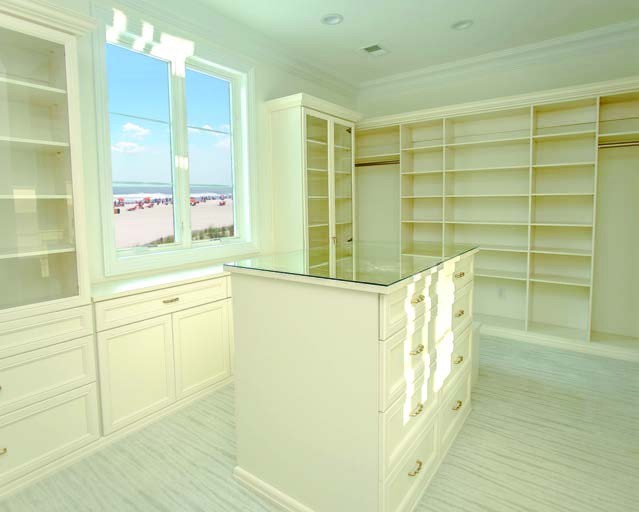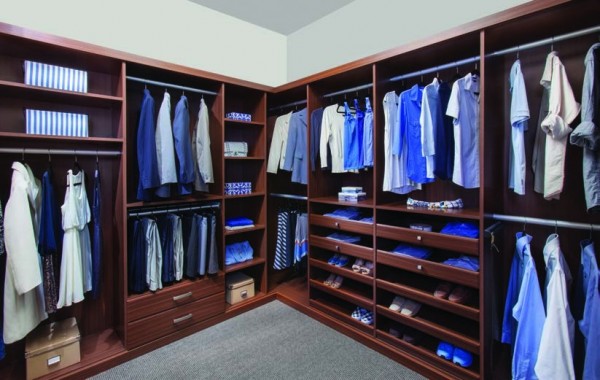 Storage and organization in a home can sometimes be a difficult task. It's easy to throw things in the garage and before you know it there isn't room to pull a car in anymore. Drawers in bedroom closets become overfilled to the point where they don't close all the way. These are just a few examples of improper storage and disorganization, but creating the right amount of storage space in a Shore home can be even more difficult with many extra items thrown into the mix— beach toys and other gear, storing luggage and having places for guests to hang their belongings when staying overnight. It's not just about creating the right amount of storage area—it's about having things organized properly where there are no headaches and everyone can have their own space.
House & Home spoke with experts who explained the right way to go about creating storage and organization for a Shore home, the options available for just about every room in the house and how it creates peace of mind for everyone in the household.
CLOSETS
When walking into the homeowner's residence, Anthony Brinn of ABC Closets starts asking the necessary questions to understand exactly what they are looking for in their closets. "Is it a rental, or is it only used by them and their family? Then I assess which closet or space they are most interested in organizing first. Then I assess their space and what it is used for depending on if it's an existing home or brand-new home. We make sure the space is customized for them," he says.
 "It's about creating more real estate in your closet," says Nadine Holtz of Closets by Design of Northern NJ. "Closets are so big and our job is to create more storage space. A lot of times clients are surprised with the layout we present to them; they didn't even realize it was a storage area."
Brinn says the closet sizes are smaller in Shore homes, which creates the need for accessories.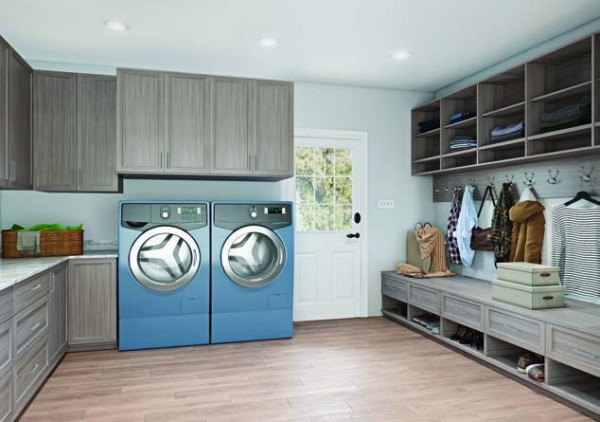 "Most customers want to be organized because the typical closet space in Shore homes is not as large as they are used to," he says. "We offer customers closet accessories such as hampers, jewelry trays, shoe organizers, belt racks, valet rods, etc., to keep items compartmentalized and organized."
According to Brinn, a must-have in Shore homes is adjustable shelving or drawers in every closet to save space and/or eliminate the need for furniture. He also installs adjustable shelving in homes where homeowners want to have a secure and separate area for their things when guests stay over, in addition to having locks on closets.
 "Adjustable shelving allows for flexibility to the space depending on who is using it or what needs to be stored," he says.
While allowing flexibility to the space, Brinn is still able to make the closet a functional space.
 "Designing the space specifically for the customer's needs is key. Together we discuss ideas and analyze the space and what it is used for," he says. "This allows us to design shelving and accessories to accommodate the customer."
PANTRIES AND MUDROOMS
The same thought process goes into updating or creating kitchen pantries. "Using baskets for snacks is a key element for pantries, as well as adjustable shelving and countertop space in the pantry," Brinn says. "We design pantries to create visibility and reachability for more efficient and well-organized kitchen space. Open shelving for frequently used items and doors or drawers to hide the rest."
Mudrooms are a great option for families coming off the beach or coming from other activities, providing a dedicated space for sandy items as opposed to bringing them into the main areas of the house.
 "We create a pathway where everyone walks and add plenty of storage for shoes and items you can hang vertically," says Brinn. "A key element in the mudroom is a bench to sit on along with hooks for towels or sandy clothes and cubby space for shoes."
GARAGES
For most homes, the garage is an afterthought.
 "The garage is just one big empty space basically. What tends to happen is it becomes a dumping ground for the house. People throw everything in there and they leave cars outside to make it one big storage area," says Joe Fay, owner of Encore Garage of New Jersey. "I walk into a pretty big mess all the time. I carry Band-Aids because I usually get cut on something."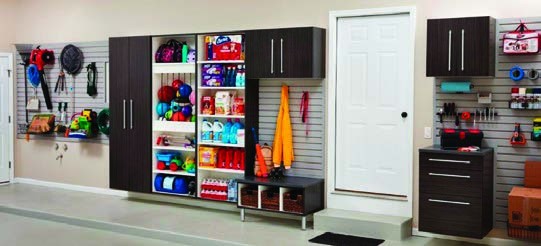 Fay offers simple, reasonable organization to custom projects. He first asks the homeowner what they are trying to accomplish in their beach home and gets a glimpse of what their lives are like at the Shore.
 "I ask if they have any children and if so, what ages? And I'll ask what activities the family likes to do in case I can't see what they have," he says.
 "If you organize [the garage] correctly, you can store everything," he says. "You can have sporting equipment, boogie boards, patio furniture and cars in there."
To make sure each item has its own space, Fay offers options such as overhead storage and places to hang a multitude of things.
 "Overhead storage, organizational grids and slat walls where you can hang things that can be taken down with a ladder, like beach chairs, beach toys and bikes. You name it, we can hang it," he says. "Although it's a little more expensive, I really like slatwall. It looks nicer because it covers the wall. On the other hand, I find organizational grids are less expensive and durable, you can't break it.
 "If you have a spot for it, chances are it will go back in that place. My grandkids grab tennis balls or chalk, and they know exactly where to put it back."
Having organization in your home will give you peace of mind, save you time and frustration, allowing you to enjoy the Shore home the way it's intended. "Keeping things simple and organized allows more time to do the things you want to be doing, like going to the beach and spending time with family," Brinn says.
RESOURCES
ABC Closets
Hammonton, N.J.
(609) 567-8621
ABCClosets.net
Closets By Design of Northern NJ
Carlstadt, N.J.
(888) 500-9215
ClosetsByDesign.com
Encore Garage of New Jersey
Farmingdale, N.J.
(732) 409-7707
EncoreGarageNewJersey.com
Select imagery courtesy of ABC Closets, Closets by Design of Northern New Jersey, Encore Garage of New Jersey.
Published (and copyrighted) in House & Home, Volume 20, Issue 2 (Fall 2019). 
For more info on House & Home magazine, click here. 
To subscribe to House & Home magazine, click here. 
To advertise in House & Home magazine, call 610-272-3120.