Matteo Family Kitchens & Flooring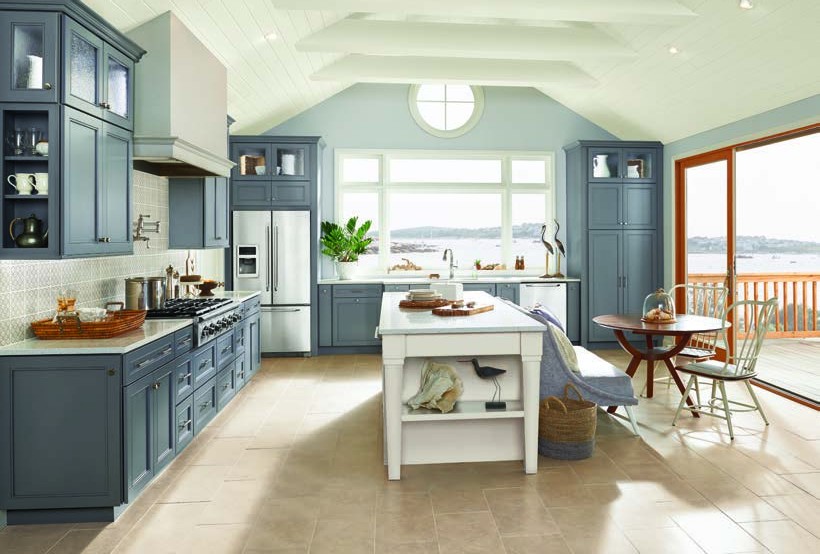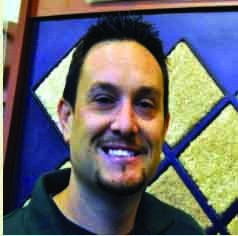 After 32 years in the kitchen and bath remodeling industry, Everett Matteo, along with his wife Elaine and sons Tom and Steve, went into business for themselves in 1995. When Matteo Family Kitchens & Flooring started, the flooring aspect wasn't initially part of the business, but with new home construction in South Jersey growing so fast, it seemed the most reasonable step. That's when the flooring division started.
Flooring remains a staple of the company, which includes over two decades of projects encompassing cabinets, countertops, carpet, hardwood and all other types of floors. Matteo works directly with some of the biggest flooring manufacturers, including Armstrong, Mohawk and Shaw, cutting out the middle man and providing cost savings to customers. "We take the time to explain all of the flooring options and put customers in the product that's right for them—not what's most expensive or what's on sale," says Steve.
House & Home spoke with Steve about how technology has helped flooring evolve and the attention to detail Matteo puts in to every project. 
How have flooring designs changed with the help of technology?
Just like everything else, technology has improved  floors. We've seen more changes in flooring manufacturing and design than anything else in this industry. In the '90s, carpet, which  is a petroleum-based product, went up in price along with oil prices. Dur- ing that time, they improved the product with more stain resistance, building more quality for the added cost. Also, in the late '90s, laminate flooring like Pergo flooring took over the world, but once people realized it wouldn't hold up to water damage, it shifted to worry-proof flooring. Things went from hard plastics to softer, warmer, water-resistant options.
Hardwood finishes have also changed in the thickness and width of the planks, and gray is a popular color people want. Now they have found new ways to get gray with real hardwood.
What shifts have you noticed in kitchen and bath design?
The big shift in kitchens is going from wood cabinets and granite countertops to soft white or gray painted cabinets with a Shaker farmhouse  look, and quartz countertops. Even though granite is phenomenal, I believe there is a big push for the manufactured quartz and you see it a lot more on home design shows now. But with that comes a higher price tag.
Bathrooms have also overtaken kitchens for the in-demand remodeling project. People are taking out their old master baths, tearing out the tubs and putting in bigger, walk-in tiled showers with frameless doors. The $20,000 kitchen is now the $20,000 master bathroom. People like where they live and they want to stay in their home while the kids finish school so they want to add the most value and enjoy it.
What is unique about how Matteo works with clients?
All of our salespeople meet with clients individually in their own home. We don't have a separate  team that comes out and measures. We like to come to your home and find out what you are looking for. Maybe we'll notice you have three dogs, which could guide us on the flooring choice, or we'll see you have younger children so you need products that will hold up as the kids get older. Those who are nearing retirement age may want products with convenience, like roll-out trays for pots and pans to save them from bending over. All of these factors play into the design.
Then we'll come up with renderings and email them to the homeowner. This way they can be at home, comfortable with a cup of coffee, looking at the photos. This is all free of charge and is followed by a visit to our large showroom where you can see all of our products—hardwood, tile, backsplashes, cabinets— and  color coordinate with the flow of the home. The entire design goes through our kitchen and flooring designers who help customers feel confident that the whole thing will come together perfectly.
Do you also offer contractor recommendations?
Yes, we have a stable of qualified contractors who are all licensed, bonded and insured. We act almost like a matchmaking service, putting customers with the contractor who is the best fit for their project. We have some who can handle large-scale projects, and some two-person crews who prefer smaller projects. All of these contractors have been with us no less than 15 years.
Matteo Family Kitchens & Flooring
Woodstown, N.J. | (856) 769-2490
MatteoKitchens.com
Published (and copyrighted) in House & Home, Volume 19, Issue 11 (May 2019). 
For more info on House & Home magazine, click here. 
To subscribe to House & Home magazine, click here. 
To advertise in House & Home magazine, call 610-272-3120.