A Company that Makes it Easy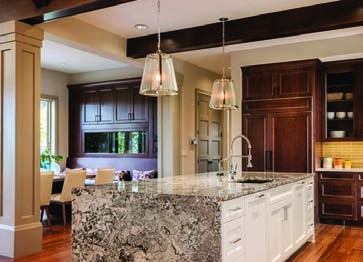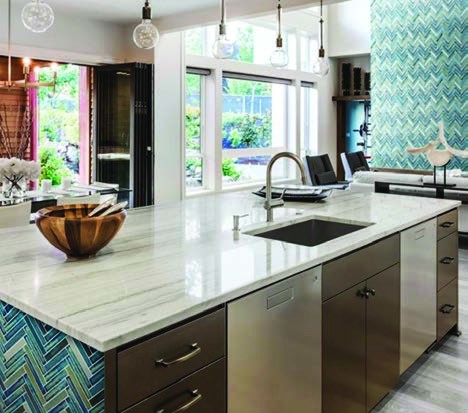 According to the National Kitchen & Bath Association, homeowners continue to be incredibly interested in renovating and remodeling their existing spaces. When it comes to kitchens and baths, it's an investment that pays off.  In fact, in certain housing markets, investing in a kitchen or bath remodel can give you a 100percent return on your investment. So where should  you direct that money? The experts say that new countertops and cabinetry are definitely on the must-have list.
At Ilkem Marble & Granite, you can get both. Ilkem has experts on hand that will help you select the perfect countertop—and the best cabinetry—for your space.
Ali Kol, president of the family-owned business, started the company in 1999 with the mission of "offering a unique and exotic selection of stone at the lowest prices available with the best quality workmanship."  
Kol says that being a family-owned business,  there is a really strong emphasis on customer service and working closely with clients. Ilkem is truly a family affair with Kol's daughters—Irem and Ilke, from whom the company name is derived—in management along with Tom Gain, Ilke's husband as well as the company's sales manager. 
Eliminating Stress
While renovating a kitchen or bathroom is an exciting undertaking, it can also feel a bit intimidating. There are a lot of decisions to be made and quite a bit of pressure to choose wisely. Kol says that he knows just how daunting the entire remodeling  process can feel for some homeowners. That's why he says that Ilkem's No. 1 goal is to help streamline the process and make it truly enjoyable for the customer. 
From the time that customers walk in, they immediately feel confident that they're in good hands, says Kol. That peace of mind is invaluable when it comes to investing in something as important as countertops or cabinetry. 
 "I believe that customer service is paramount," Kol emphasizes. "We know that the remodeling  process is very stressful, so we strive to make our customers' experience with us as pleasant and as easy as possible."  
That experience begins in Ilkem's state-ofthe-art showroom where there is a vast array of  granite slabs available. More than 8,000 slabs in more than 450 colors give homeowners the opportunity to find the stone that is just right for their project. There is exotic quartzite, granite,  marble and man-made quartz to choose from—truly something for everyone.  
 "Our showroom offers a variety of kitchen and vanity design styles from cabinets to stone," says Kol. "Our kitchen designer, Tom Garafolo, has more than 30 years of experience in cabinet design and excels at creating beautiful spaces that meet the unique and individual needs of each of our clients." 
Currently, Ilkem works with Home Crest, Bishop, Golden Home and Fabuwood cabinetry lines, each of which offers a wide variety of doors styles, stains and colors. It's easy for any  homeowner to select cabinetry that will work perfectly with their space.  
Unprecedented Turnaround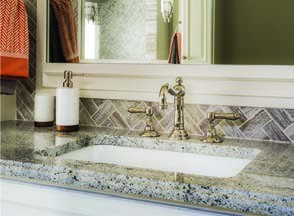 While there's no question that the showroom is impressive, the company's turnaround time is what really tends to awe customers. When so many people are used to working with slow-moving companies, they love the idea that working with Ilkem is fast, easy and hassle-free for them.  
 "Our turnaround from the time of template is just three days," says Kol. "We love seeing our customers' expressions when they hear that. Most people can't believe it."
That fast service time means that you won't be waiting weeks and weeks to get your project underway. It can be frustrating to feel that a home renovation project is dragging on. But with  Ilkem handling your cabinetry and/or countertops, you'll be able to keep the momentum of your project moving forward. Ilkem is committed to their fast turnaround times. 
 "Our goal from the very beginning was to provide our customers with the best—and that's what we're doing every single day," says Kol. "We feel privileged to be able to work with our customers on such important projects in their homes."
Ilkem Marble & Granite
Cherry Hill, N.J.
(856) 433-8714 | IlkemGranite.com
Published (and copyrighted) in House & Home, Volume 19, Issue 4 (October 2018). 
For more info on House & Home magazine, click here. 
To subscribe to House & Home magazine, click here. 
To advertise in House & Home magazine, call 610-272-3120.