Bringing the Heart of Your Home Outdoors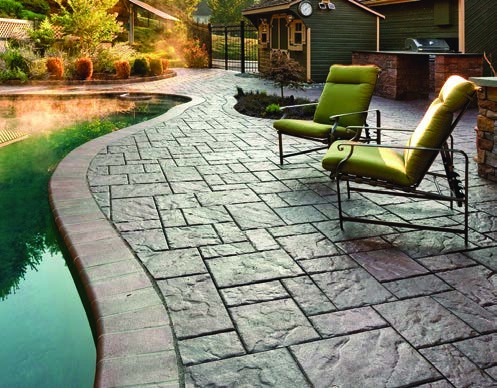 The journey started out humbly, just two brothers-in-law, a pickup truck, a lawnmower and a solid worth ethic. Now, more than 25 years later, CKC Landscaping Inc. has become one of the premier builders for hardscape and landscape projects.
And it's by no accident that the company has become a leader in the field. General Manager Steve Compton Jr. says the longevity of the business is a testament to its customer service and the high quality of its outdoor projects.
 "I think it's our responsiveness and the responsibility we feel to our customers that has permitted us the longevity and the growth that we've experienced," he says, adding that being a family-run business is also a big reason for the company's success. 
 "I've got employees who have been with us for 13, 14 and 15 years," Compton says. "And that speaks volumes for the type of company we are—truly a family business."
With that level of expertise coupled with a strong desire to deliver for their clients, CKC Landscaping has been at the forefront of landscape design. For those looking to have an attractive outdoor living space, CKC Landscaping can help you by creating a picturesque patio or deck with an outdoor kitchen, a fireplace, water features or more.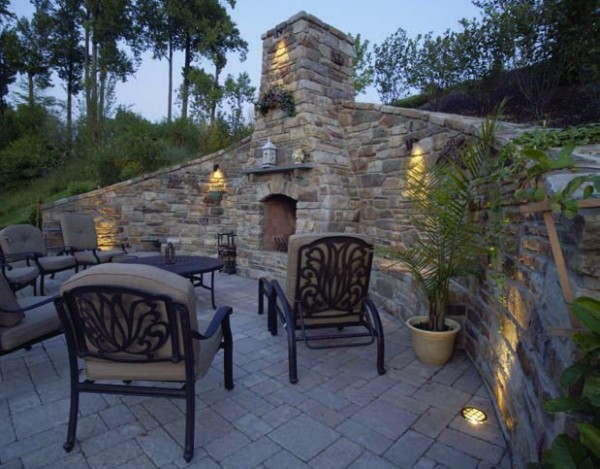 Compton says customers today want to replicate the heart of their home outside as to create another year-round gathering spot for friends and family.
 "We're no longer trying to take a summer patio and stretch it to the fall with just a fireplace," he says. "We're now trying to stretch it into an 11- to 12month-a-year room."
Adding certain features such as an outdoor kitchen, a bar, a television, lighting and a heating element can transform your outdoor space and according to Compton, there are two components homeowners can add that will always enhance their outdoor living space. 
 "Two things that will never go out of style: fire and light," he says.
And if you already have a patio or deck in place, but it's been a few years and it's in need of some TLC, CKC Landscaping's restoration service can help breathe new life into the old project.
 "There's no one out there like us when it comes to restoration and enhancement," Compton says. "There are other companies out there that can come and clean your outdoor space but what they don't have is the accredited craftsmen that I have who can fix problems before they become serious issues."
In most cases a restoration project can be completed in just one day and at a reasonable cost that will pay dividends for years to come.
 "A restoration of your patio or deck can extend its lifespan by 30 to 40 years just by protecting the stone and the concrete from all the harsh weather conditions that we face here in the Mid-Atlantic to Northeast," Compton says.
Aligning your outdoor needs with CKC's veteran specialists not only ensures you'll receive quality work done on time and on budget, it will also give you peace of mind that you'll be able to enjoy your space the way you always envisioned.
And for those longing for the warmer weather, now is the perfect time to start the planning process so you won't get left behind.
 "There are many steps one must complete before arriving at the airport for a dream getaway," Compton says. "Similarly, the more you plan, the more success you'll have with a springtime hardscaping project, and the more likely you are to have the perfect staycation spot in place for the summer."
CKC Landscaping Inc.
West Chester, Pa. | (610) 436-1810 | CKCLandscapingInc.com
Published (and copyrighted) in House & Home, Volume 20, Issue 8 (February 2020). 
For more info on House & Home magazine, click here. 
To subscribe to House & Home magazine, click here. 
To advertise in House & Home magazine, call 610-272-3120.