Amiano & Son Design-Build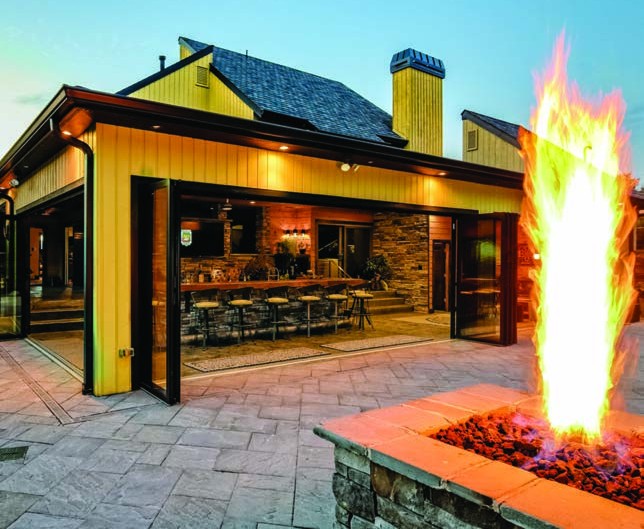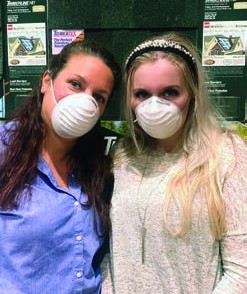 As an award-winning, family-owned company in business for more than 50 years, Amiano & Son Design-Build knows how to adapt in challenging times. From kitchen and bath remodeling, home additions, exterior improvements and even outdoor living, Amiano & Son Design-Build brings homeowners' hard-earned projects to life to make their spaces enjoyable for years to come. Despite the current situation, the company continues to consult with clients while honoring the social distancing guidelines in place.  
"As a small business, we've had to change how we're working but the priority was to keep our clients' projects running as some of them are living in partial spaces until the project is done. We also want to keep our employees working and making their paycheck," says Wendy Amiano, marketing  and client relations. "We're such a tight-knit group and used to being together, but we've been utilizing a lot of social media and video chats to connect and keep spirits up. Lou [Amiano], the owner, has been active in shopping for hand sanitizer, masks and bandanas for the team."  
We spoke with Amiano and her daughter Sophia, design consultant, about how Amiano & Son is using technology to get the ball rolling on projects and the other safety measures in place. 
How are you conducting initial appointments with prospective customers while everyone is under a stay-at-home order?
Sophia: We have two options for customers— one is a virtual appointment and the other is a private consultation in their home. When they call us, we ask which option they are more comfortable with. For virtual appointments, we would want them to send photos of the space they would like us to work on so the consultant can get a good look at things. If they are comfortable with an in-home consultation, the consultant and designer would wear the appropriate safety gear and keep the distance required. Once in the home, we're better able to see the space, check load-bearing walls if needed or other elements of the home.
Your showroom has a great selection of  products. How are customers able to see what is available?
Sophia: Joe Clymer, our design-build specialist, conducts the second appointment with customers, and again we have the option to do this  virtually or in a private showroom meeting. This meeting would entail the range of the project, costs, next steps, and we can do this with a virtual Powerpoint with Joe sharing his screen with the homeowners, also walking them through the product and material selection in our showroom. We also have a virtual tour that is available via email to all potential customers.
For those who may be interested in a private walkthrough of the showroom, we are adhering to all guidelines for sanitation and safety. The front door is wiped immediately  whenever someone comes in or out, whether it's a  client or a delivery. Samples are wiped down after being handled, and we have a UV air purification system circulating in the building. The full showroom is deep cleaned once a week as well. We also maintain 6 feet between the customers, which we realized is typical of what we normally do and easy to follow.
What have you done to keep current projects on track?
Wendy: We are following the five-person limit set forth by the state in each home we're working on to be mindful of social distancing. Communication has been so important, but we were already working on a cloud platform, which is updated daily with project progress photos for everyone to view remotely and all documentation and communication is saved in one place on this platform. Our team has  had two or three social distancing meetings with designers, salespeople and production to discuss how jobs are going.
Why is this a good time for homeowners to start planning projects?
Sophia: Now is a great time to start on outside jobs with a quick turnaround, like roofing, siding and decking, or outdoor living spaces. For indoor remodeling projects that we start planning now, many of them won't begin construction until late summer after we go through all of the steps, and hopefully by then things have calmed down and we could get right to work.  Wendy: It's important to get busy with the design because homeowners might not be aware that townships are on delays or limited schedules, which affects the length of time to obtain permits and inspections. Homeowners may also  be motivated by the low-interest rates banks are offering for financing. Some banks we work with are offering zero percent financing and no payments for 6 to 12 months to help get through the pandemic.
Amiano & Son Design-Build
1637 Route 206, Tabernacle, N.J.
(609) 268-5923
AmianoAndSon.com
Published (and copyrighted) in House & Home, Volume 20, Issue 10 (April/May 2020). 
For more info on House & Home magazine, click here. 
To subscribe to House & Home magazine, click here. 
To advertise in House & Home magazine, call 610-272-3120.