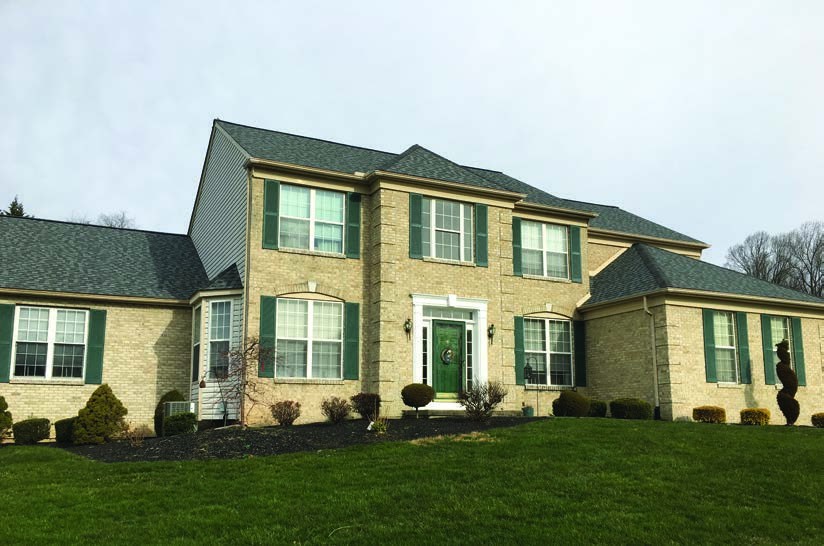 It seems inevitable that most homeowners will suffer through an unpleasant experience with a contractor or other professional at one time or another.  
Choose a large company, and it is easy to get lost in the shuffle, as they are often unable to deliver personal attention and can leave their clients feeling like a number instead of a person. On the other hand, smaller operations might not have the level of expertise that every project requires. Dave Lyons and Tom Kulon, the owners behind DNA Roofing & Siding, aim to fix those issues by offering a perfect blend of a large firm's know-how and a small company's service.
We spoke with Lyons to learn more about their approach to business, along with the trends in the industry and what to look for in a warranty. 
DNA Roofing & Siding is a new company, but you and Tom have more than 50 years' combined experience. Tell us about your background.
My dad was a general contractor so I grew up in the construction business. I assisted my dad and uncle with his home improvement company (The House Doctor). We did all kinds of projects: siding, roofing, additions and more. We also operated a hardware store for 20 years. For the last 15 years I worked for two different large roofing companies as the production manager in charge of all production. I have the highest accreditation from CertainTeed Roofing, which is master shingle applicator wizard. I am also a master craftsman from CertainTeed for siding, and a certified siding installer   from the Vinyl Siding Institute. And my partner Tom has been one of the best installers in the roofing business. 
What makes DNA experts in the science of roofing and how do you stand out from other companies?
Typically in this business, you have two options. You can go with one of the big companies, where you talk to a salesman to start the job, and he probably doesn't know much about the project. Then you'll deal with one or two other people and get one of their subcontracting crews to do your work. You'll never talk to the salesman again and you'll never talk to the owner. You're a number to them, and I know this for a fact because I worked for one of those companies.
Then there's  the small business that doesn't  really have any accreditations. They'll probably be less expensive, but they may or may not have insurance and you run the risk of them actually honoring their warranty. (Compared to the DNA roofing warranty, which is backed by CertainTeed.)
With our company, we're like a concierge service for roofing and siding. You're going to talk to an owner and you might even have an owner onsite doing the work. We'll be providing better service and expertise in getting your job done.
What should a homeowner be looking for in a warranty?
We offer a CertainTeed four-star warranty program, so it's an extended warranty. A standard shingle warranty—whether it's a 30-year warranty, 50-year warranty or lifetime warranty— is not worth a whole lot, because it only   covers the prorated shingle. It is not going to fix the problem. The four-star warranty covers everything, including dumping, all the materials and labor. So if after 20 years your roof fails, you get a new roof at no cost to you, not $1,000 to cover the prorated shingle. It is also transferable, so it has value to you if you sell the house. It's really not that much more expensive, either. If the basic roof costs $10,000, the four-star roof would be $12,000. 
What are the latest trends in siding?
The trend is a lot of people are switching over to James Hardie, which is probably 40 to 50 percent more expensive than vinyl. If you just want the cheapest siding job, you get cheap vinyl, the same that  everyone else in your neighborhood has. Even with that, you can make it look different by adding trim to the windows, bigger outside corners, maybe change the color of the corners. With James Hardie, you can go basic or add a full trim package or a decorative package. There are lots of ways to dress up your house, it just depends on how much money you want to invest.
What are signs to look for that it's time to replace your siding or roof?
If you start noticing the granules coming out of your down spout or you're cleaning the gutters and the gutters are filled with granules, you need to start thinking about replacing the roof. If you can physically go and look at the roof, you want to look   for missing granules, cracks in the shingles, missing shingles, rusted nail heads or cracks in the pipe  collars. Most people get new siding because they're tired of the way their house looks and they want to give the house a fresh new look.
DNA Roofing & Siding
Newark, Del. | (302) 455-2180 | DNARoofingSiding.com
Published (and copyrighted) in House & Home, Volume 18, Issue 10 (April 2018). 
For more info on House & Home magazine, click here. 
To subscribe to House & Home magazine, click here. 
To advertise in House & Home magazine, call 610-272-3120.